The Industries Hardest Hit by the Opioid Crisis
Massachusetts study examines overdose deaths among workers over a 5-year period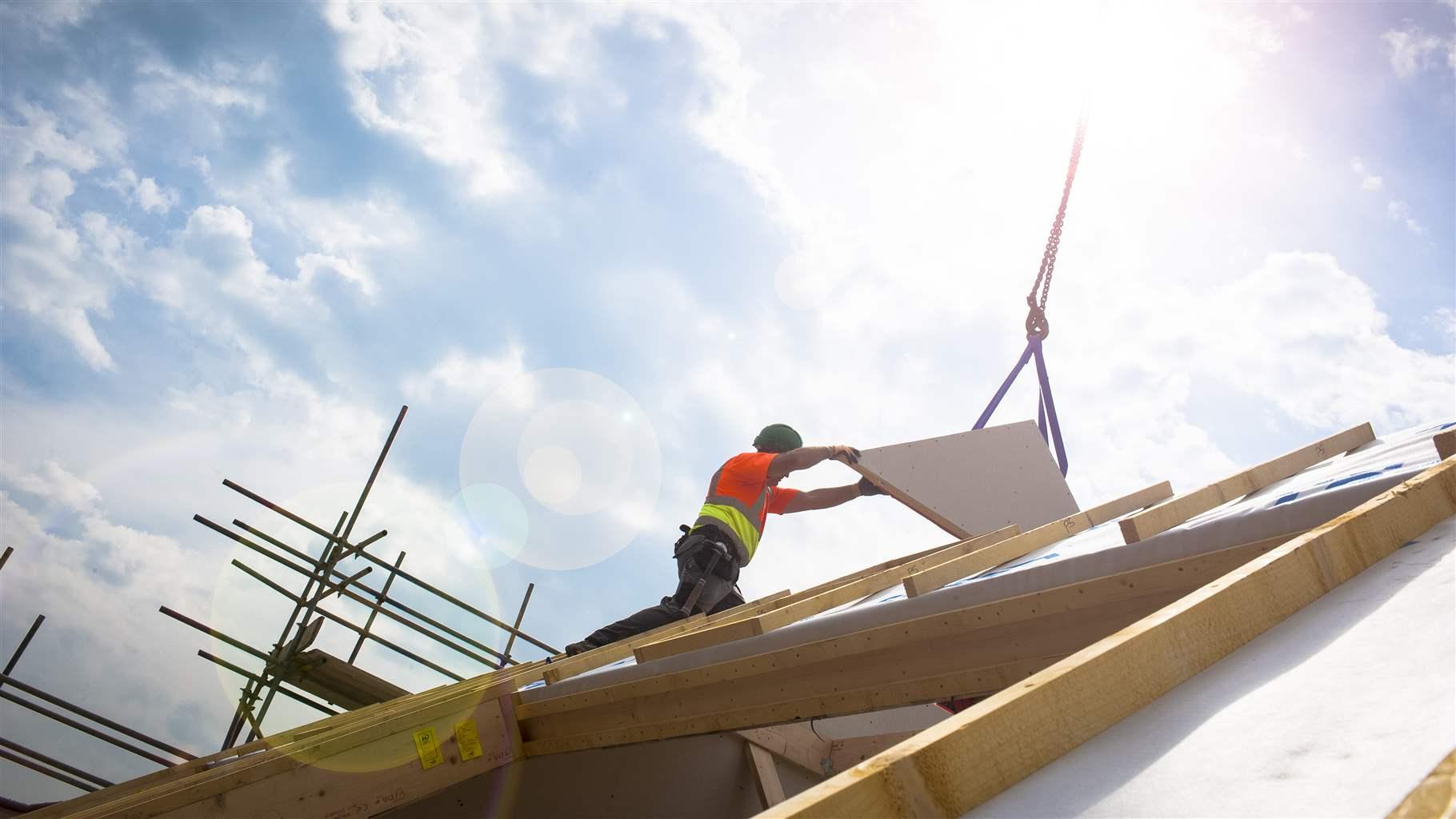 The opioid crisis continues to strike families and communities across the country. Labor Day represents an opportune time to acknowledge its impact on the U.S. workforce, and a new study from Massachusetts provides insight into the effects there.
A report released in August by the Massachusetts Department of Public Health found that within a five-year period, people with jobs made up more than three-quarters of the opioid-related overdose deaths in the state. Strikingly, nearly a quarter of those deaths occurred among people who work in construction. Looking at other industries, the rates of death among people working in farming, fishing, and forestry were five times higher than other Massachusetts workers. These are physically demanding jobs, overwhelmingly held by men, and often linked to workplace injuries.
Additionally, the study found higher rates of overdose deaths in jobs that do not offer paid sick leave and where job insecurity is high, "suggesting that the need to return to work soon after an injury may be contributing" to the problem. Workers may decide that it is better to use a prescription opioid than to risk losing their job.
What can be done?
Opioid use disorder (OUD) is not limited to any particular demographic group or location. Still, policymakers are better equipped to craft targeted responses when they have a greater understanding about how different populations are affected by this complex brain disease.
Lawmakers and employers can pursue changes that could help reduce opioid-related overdoses among workers. Opioid misuse and dependence lead to lost productivity—from reduced work hours, incarceration, and even premature death—that costs the economy roughly $504 billion annually.
A 2017 National Safety Council Survey showed that 7 in 10 employers report experiencing negative incidents in the workplace related to prescription drug usage, such as missed work, injury, use of prescription opioids at work, or impaired job performance. Encouragingly, 70 percent of employers in that survey would like to help employees return to work following appropriate treatment. Still, only 19 percent feel prepared to deal with prescription drug misuse.
In addition to policies that would encourage people to recover from their injuries before returning to work, allowing workers to seek treatment for OUD without fear of stigmatization and job loss would be a welcome step. For example, one Indiana company, motivated by the opioid crisis in its community, has started covering the full cost of intensive outpatient monitoring and treatment for affected employees and job applicants, allowing those individuals to seek help and stay employed.
Of course, those therapies should be based on evidence so that workers have a better chance of a successful recovery. Medication-assisted treatment (MAT), which combines FDA-approved medication with behavioral counseling, is the gold standard. It has been shown to significantly reduce illicit opioid use compared with nondrug approaches, while improving patients' adherence to treatment. Importantly, the evidence shows that increased access to MAT can reduce overdose deaths.
Research such as the Massachusetts study can inform efforts to address the toll of opioids in communities. It can also help policymakers focus efforts on a group that bears a major share of the burden of this epidemic—the employed.
Josh Rising is director of The Pew Charitable Trusts' health care programs, and Sheri Doyle is associate manager with Pew's substance use prevention and treatment initiative.