Limiting Citizen Input on Public Land Use A Step Backward
Congress should allow Americans to weigh in on use of common resources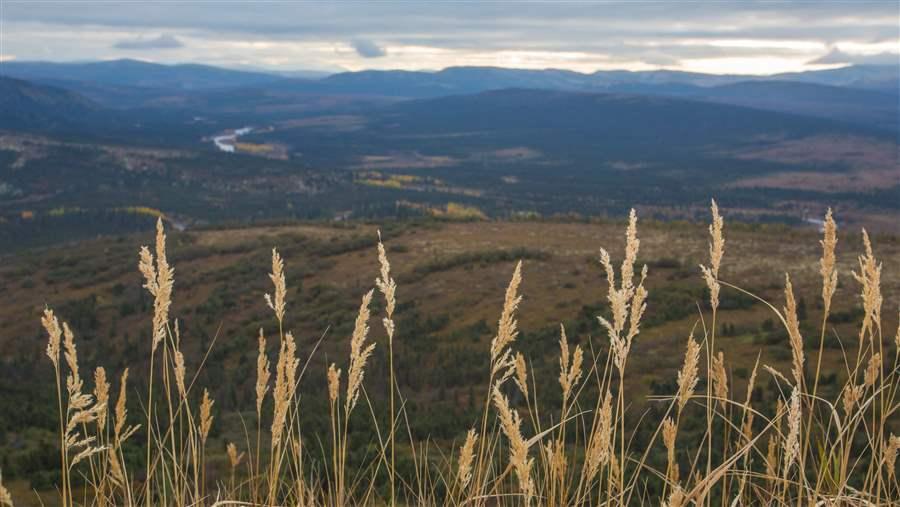 A panoramic view of the Anvik River, which is part of the Bering Sea resource management plan.
© David Shaw/The Pew Charitable Trusts
One of the biggest changes in U.S. public lands management could happen before the new secretary of the interior gets settled into the job. The Senate is considering eliminating a Bureau of Land Management (BLM) rule designed to reduce bureaucratic inefficiencies and improve the agency's planning process. The Senate's potential action, which it would take under the rarely used Congressional Review Act (CRA), would subject public land management to antiquated planning rules created 33 years ago.
The CRA measure would overturn the first revisions to BLM planning policy in more than three decades, a rule called Planning 2.0, which took effect Jan. 11. That initiative is aimed at increasing transparency and improving science-based decision-making during the agency's planning process. Under the CRA, Congress can nullify executive actions taken during the prior 60 legislative workdays.
American public could lose opportunities to voice land management concerns
If the Senate votes to overturn Planning 2.0, the American public will lose important opportunities to voice concerns regarding management decisions that will affect public lands for the next two decades. Eliminating the new rules would also prohibit the incoming secretary of the interior from issuing regulations about BLM planning without prior approval from Congress.
The U.S. House of Representatives has passed legislation to jettison Planning 2.0, but its fate is not yet sealed: The Pew Charitable Trusts is among many groups asking senators to keep this important tool, which is already yielding improved communication and increased efficiency in the rulemaking process, and helping drive better decisions on the use of our public lands.
Hunting on the vast prairies of Montana, some of which are public lands.
© Steve Woodruff/Montana Wildlife Federation
Sportsmen's groups support Planning 2.0
A wide variety of other organizations, including sportsmen's groups, agree that Planning 2.0 is good for recreation, local economies, and conservation. The prominent Trout Unlimited submitted a letter to senators stating that if Planning 2.0 is repealed, "We'll be stuck with an ineffective, outdated process for making public land planning decisions."
The head of the Montana Wildlife Federation argues that preserving the initiative "means new opportunities to protect important fish and wildlife habitat, such as migration corridors and other large habitat areas. By identifying these lands earlier in the planning process, we can find ways to conserve them alongside energy development and other public land uses."
Outdoor recreation contributes more than $645 billion to economy annually
An Outdoor Industry Association spokeswoman told Men's Journal that "public lands are the backbone of our industry. In many of these states, the recreation economy is king. So you can't say that on the one hand you support job creation, and on the other take a step that hampers the growth of the outdoor recreation industry," which contributes $646 billion to the economy annually.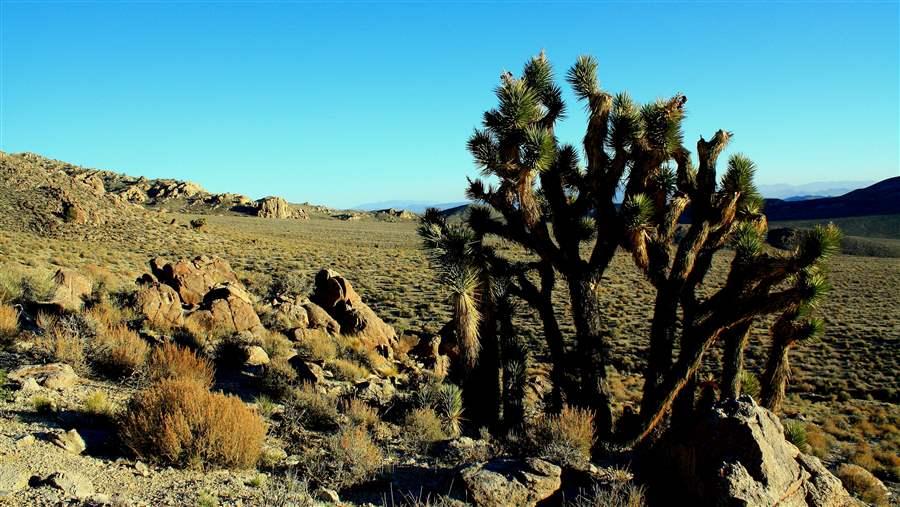 The northernmost Joshua trees grow in and around Lone Mountain in central Nevada.
© Matt Skroch/The Pew Charitable Trusts
Public lands are our unique inheritance, and every American should have a voice in their use and conservation. Planning 2.0 is an important tool to provide balanced management for these lands, and it helps the agency make smart decisions.
BLM is charged with stewarding public lands to ensure a sustainable mix of conservation, recreation, and development to both preserve our American heritage and support local and regional economies now and in the future.
By nullifying Planning 2.0, Congress would severely limit the agency's ability to fulfill its mission. I urge the Senate to do everything possible to ensure that Planning 2.0 stays a part of BLM authorities—and to continue to improve the rule.
Ken Rait directs The Pew Charitable Trusts' western lands initiative.