The Most Costly U.S. Floods of 2016
Four storms made up almost 80% of FEMA's disaster assistance spending for 2016 declarations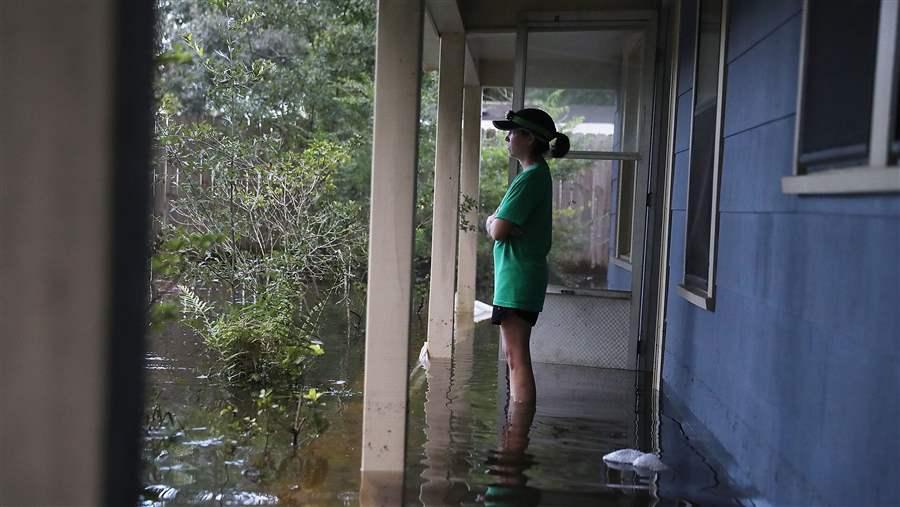 Katie Andermann stands on the porch of her sister-in-law's home in Sorrento, Louisiana, during a flood in August that caused at least 12 deaths and damaged thousands of homes.
© Joe Raedle/Getty Images
In 2016, the U.S. endured four major flood events costing billions of dollars in disaster assistance and flood insurance payouts, claiming lives, and devastating communities.
Here are the FEMA public assistance and individual assistance payouts for last year's flood disaster declarations: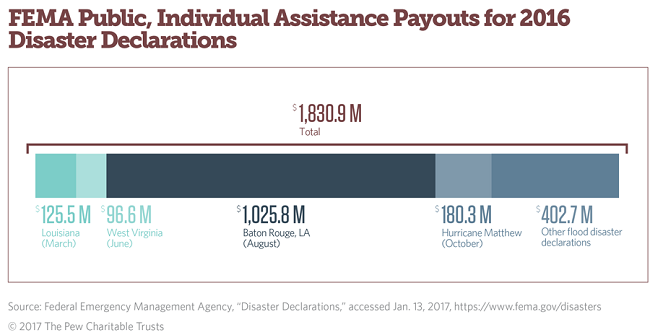 Here are more details on the impacts and payouts of National Flood Insurance Program claims for the four events: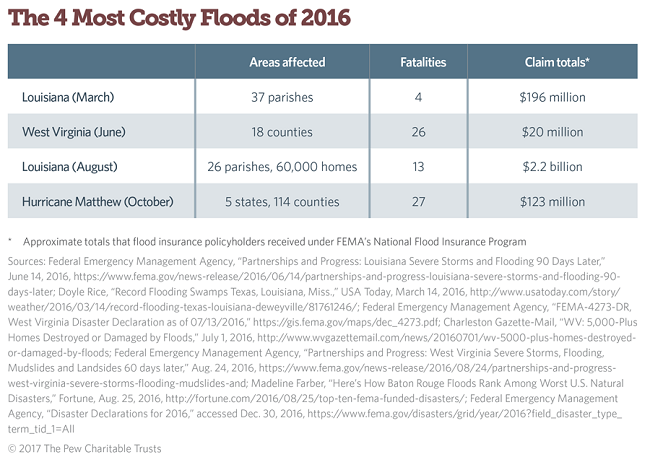 U.S. policy is not adequate to reduce the effect of these events on homes, businesses, communities, and the economy. The NFIP is due for reauthorization in fall 2017, giving Congress a critical opportunity to make further policy changes to the program.
Laura Lightbody directs The Pew Charitable Trusts' work to reform federal flood disaster policies to better protect communities and the environment.