5 Facts Highlight Urgent Need for Shark Conservation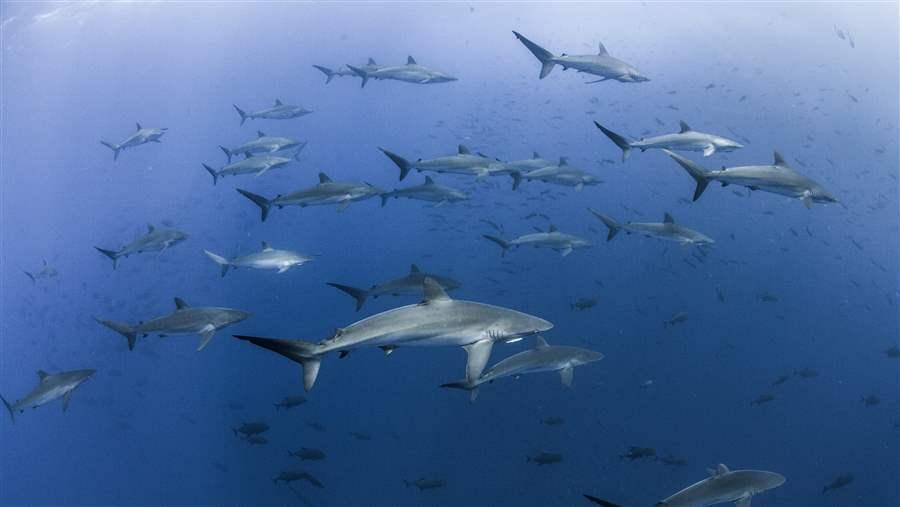 Thresher and silky sharks form a large part of the world's unsustainable shark fin trade because of the continued demand for shark products and the high value of large shark fins.
© Rodrigo Friscione/Getty Images
Nations that are members of the Convention on International Trade in Endangered Species of Wild Fauna and Flora (CITES) will soon vote whether to add silky sharks, three species of thresher sharks, and nine species of mobula ray to what is known as CITES Appendix II. Such listings would limit trade in these sharks and rays because governments would have to prove that continued international trade is not detrimental to the species in the wild.
In an unprecedented response to the growing threat around the world, more than 50 countries agreed to co-sponsor one or more of the Appendix II listing proposals in advance of CITES' 17th Conference of the Parties (CoP17), which runs through Oct. 5 in Johannesburg. The proposals to CITES—which is recognized globally as one of the most effective and best-enforced international conservation agreements—were offered by Sri Lanka, the Maldives, and Fiji, island nations whose leaders are concerned about the future of these species and the broader health of the world's oceans.
These five facts highlight the urgent need to enact measures to protect these shark species: