Indian Health Service Proposes Expanded Use of Dental Health Aide Therapists
Plan seeks to deliver quality health care to more patients in tribal communities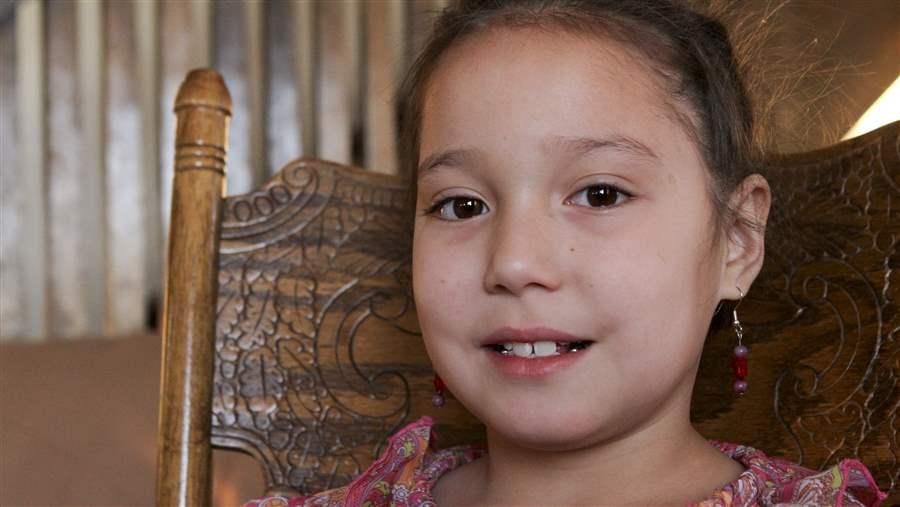 © The Pew Charitable Trusts
Dental health aide therapists have worked in Alaska's tribal communities since 2004, expanding access to care to thousands of previously underserved Alaska Natives.
This page was updated Aug. 4 to reflect the extension of the comment period for tribal leaders.
The Indian Health Service (IHS), which oversees all federally recognized American Indian and Alaska Native communities, proposed in June to expand the use of dental health aide therapists (DHATs) in tribal settings to increase access to care among Native Americans across the country. These frontline providers, also known as dental therapists, offer high-quality, culturally competent care to tribal members who would otherwise have little or no access to oral health services and, when more complicated care is needed, refer them to public health nurses, physicians, dentists, and other health professionals. The plan, which would build on the success of Alaska's Community Health Aide Program, is open for comment from tribal leaders through Oct. 27.
Community health aides are proven partners in health, and it is IHS' goal to see them utilized to the fullest extent permissible in IHS-operated and in tribally run hospitals and clinics.

—Mary L. Smith, IHS principal deputy director
Dental therapists are midlevel providers, similar to physician assistants, who work with dentists to deliver preventive and routine restorative care, such as filling cavities. The Alaska Native Tribal Health Consortium first introduced them to the United States in 2004. Alaska's DHATs train for two years and undergo an additional 400 hours of supervised clinical training to earn certification, and they can work in the same location as their supervising dentists or remotely throughout the state, communicating with dentists using telehealth technology. Since dental therapists' introduction to Alaska tribal communities, more than 40,000 Native people have gained regular access to dental care for the first time.
Today, dental therapists work in Minnesota and have been authorized to practice in Maine and Vermont. The Alaskan model also is being used by the Swinomish Indian Tribal Community in Washington state and will soon be piloted in two Oregon tribes, the Coquille Indian Tribe and the Confederated Tribes of Coos, Lower Umpqua, and Siuslaw Indians.
American Indians and Alaska Natives have the poorest oral health of any U.S. population, with staggering rates of untreated tooth decay among children and untreated decay and gum disease among adults. Preschool-age American Indian children were four times as likely as white children to have untreated tooth decay in 2014—43 percent compared with 11 percent; 2 in 3 Native Americans age 35 to 44 had untreated decay in 1999, the most recent year for which nationwide data are available.
If the Indian Health Service's proposal is implemented, tribal communities across the U.S. would have the opportunity to hire dental therapists in their clinics and health centers to help dentists respond to the substantial unmet need for dental care.
Jane Koppelman is research director and Kristen Mizzi Angelone manages state campaigns for Pew's dental campaign.