Bill Will Designate Wilderness Within the Organ Mountains-Desert Peaks National Monument
More than 240,000 acres would be given the 'gold standard' of protection
New Mexico's Organ Mountains-Desert Peaks, located in Doña Ana County, are the crossroads of the area's diverse historical and natural culture, spanning thousands of years of human history and use. For nearly a decade, the local community has worked to preserve this special place for future generations—and President Barack Obama's establishment of a national monument in this region in May 2014 went a long way toward achieving the community's vision for land protections.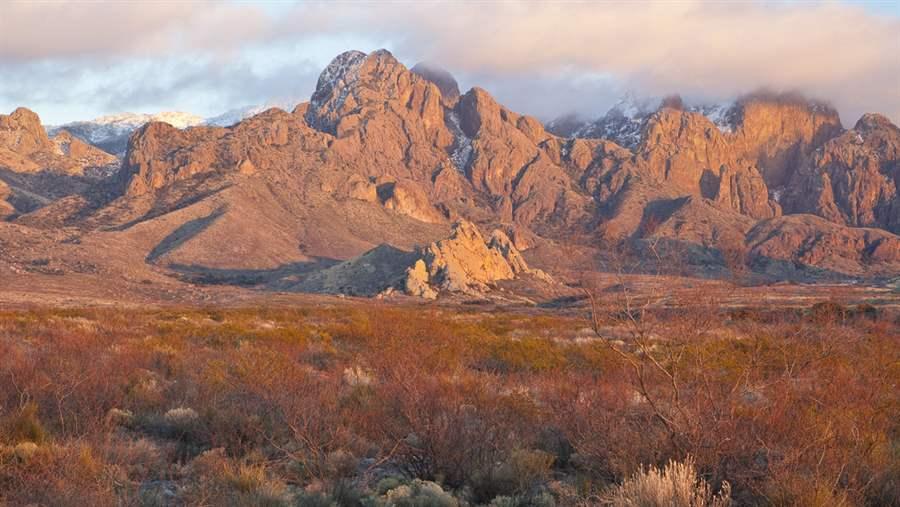 Bob Wick, BLM
After decades of community input and dialogue, President Barack Obama designated the Organ Mountains-Desert Peaks National Monument in May 2014.
To complete these objectives, Senators Tom Udall (D-NM) and Martin Heinrich (D-NM) have introduced legislation to designate wilderness within the Organ Mountains-Desert Peaks National Monument. Efforts to preserve this area have received bipartisan support for 30 years, with much of the region managed as wilderness study areas since the 1980s, when President Ronald Reagan's administration first set it aside for protected status. George H.W. Bush's administration and then-Interior Secretary Manuel Lujan recommended that areas within the Organ Mountains-Desert Peaks region be elevated to full wilderness status. The current legislation would make the first President Bush's proposal a reality by designating roughly 240,000 acres of wilderness within the monument. These areas would be managed to protect the landscape from development while preserving current uses, such as hunting and grazing.
David Soules
The Potrillo Mountains' eight different habitats sustain some of southwestern New Mexico's healthiest wildlife populations.
Organ Mountains-Desert Peaks is renowned for its diverse human history and artifacts, including countless archaeological sites, and is also home to colorful natural wonders. The landscape includes lava flows, Chihuahuan Desert grasslands, and numerous mountain ranges and peaks—referred to as sky islands—that have loomed over geological periods and borne witness to the ebb and flow of several cultures. It is also incredibly diverse, home to hundreds of species of plants and a variety of animals—such as the gray fox, pronghorn, mule deer, quail, jack rabbits, and golden eagles. This abundance of natural beauty attracts countless visitors each year, with the pristine and rugged qualities of many areas providing endless opportunities for outdoor recreation, including hunting, horseback riding, hiking, birding, and camping.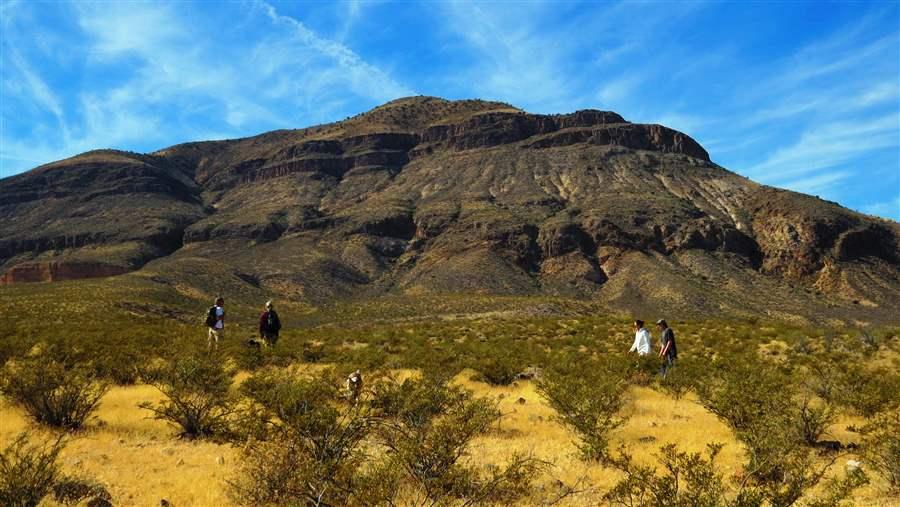 David Soules
The Robledo Mountains sheltered both Billy the Kid and Geronimo in the mid-19th century.
Now that the current president has used the Antiquities Act to establish the Organ Mountains-Desert Peaks National Monument, it is time to cement the community's vision for the area by ensuring that its wildest spots remain so. It is time to designate these most sensitive areas as wilderness and safeguard them for future generations.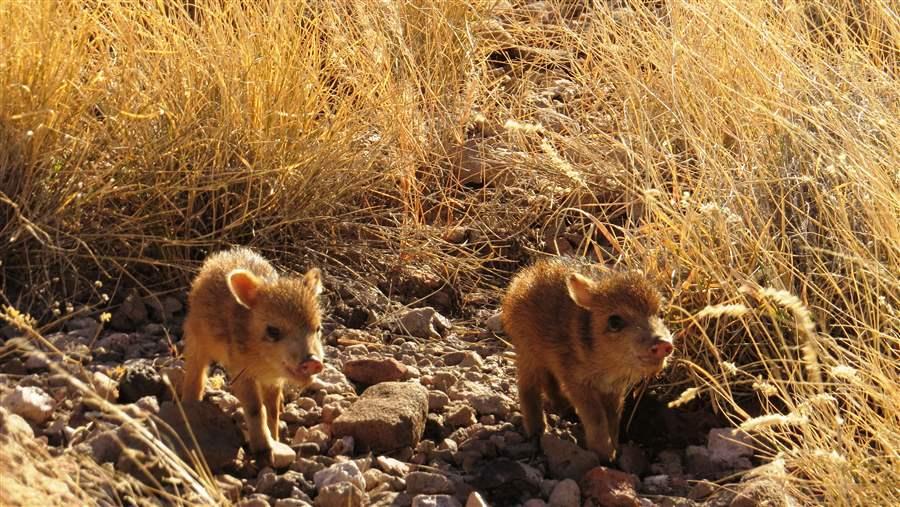 David Soules
Approximately 306 bird species and 78 species of mammals, including the javelina pictured here, live in the Organ Mountains-Desert Peaks.