Poll: Doctors Want to Discuss End-of-Life Issues, but Barriers Remain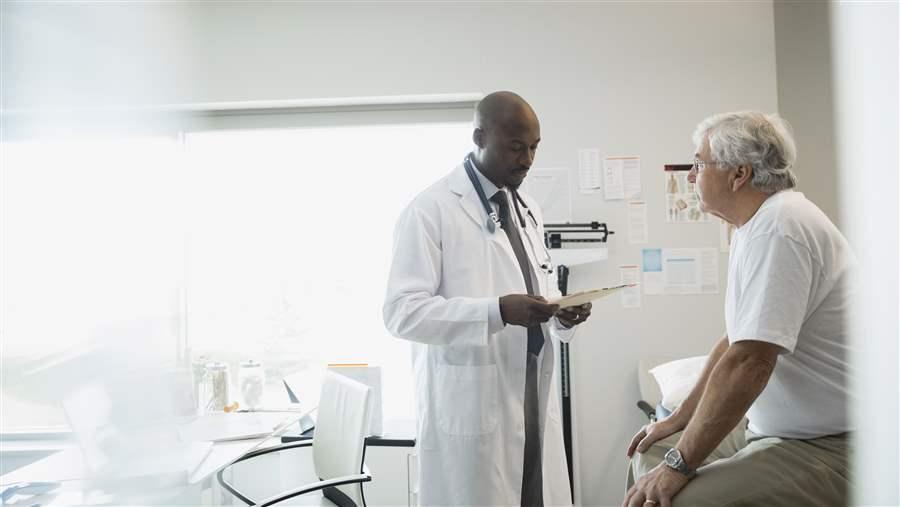 Getty
Pew supports efforts to help clinicians develop the skills they need for advance care planning.
Doctors overwhelmingly believe it is important to have conversations with patients about individual values and goals in order to help them articulate preferences for future care should they become unable to speak for themselves—yet few clinicians have done so, according to a recent poll of doctors who treat Medicare patients.
In January, with support from The Pew Charitable Trusts and a broad array of stakeholders, Medicare began reimbursing providers for these discussions, known as advance care planning. Ninety-nine percent of the doctors participating in the poll said advance care planning is important, and 75 percent said Medicare's new policy makes it more likely that they will engage patients in these conversations.
Although reimbursing physicians for having these conversations was an important first step to ensuring access to improved palliative and end-of-life care, the poll shows that more needs to be done. For example, more than two-thirds of the doctors surveyed said they lack the training they need to hold advance care conversations. Almost half reported they often feel unsure of what to say, and nearly two-thirds responded that they don't have time to engage in these important conversations.
To address these challenges, Pew supports efforts to help clinicians develop the skills they need for advance care planning and provide them with the time and resources needed to have these conversations. Medicare has an opportunity to play a leadership role by launching demonstration projects that address these needs through its Center for Medicare & Medicaid Innovation.
The telephone poll of 736 physicians around the country included primary care doctors and other specialists who see Medicare beneficiaries, such as cardiologists, oncologists, and pulmonologists. It was commissioned by the John A. Hartford Foundation, California Health Care Foundation, and Cambia Health Foundation.
Lee Goldberg directs The Pew Charitable Trusts' improving end-of-life care project.