ERIC Mailings Encourage Voter Registration in Washington State
Recent data show that after the state of Washington sent mailings through the Electronic Registration Information Center (ERIC) to eligible but unregistered voters, new registrations came in at a rate of 12.4 percent.
Washington's most recent ERIC mailing was sent out last fall ahead of the November election and provided simple, visually appealing instructions on how to register to vote. (See Figure 1.) Of over 200,000 eligible citizens who received postcards, more than 27,000 had registered by Oct. 31, days before the election.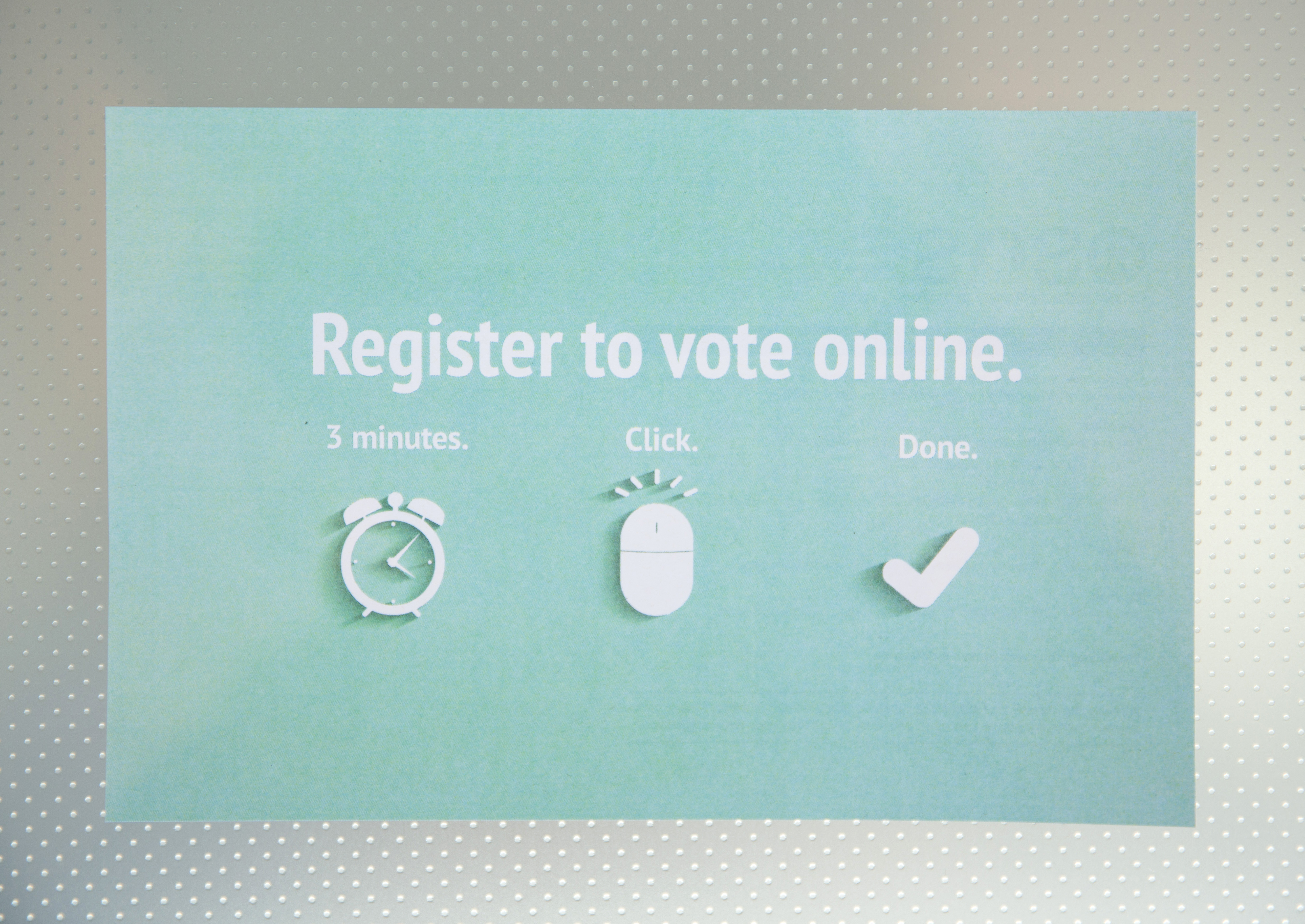 ERIC is a multistate data-sharing partnership that uses secure, state-of-the-art technology to provide election officials with the information they need to keep voter lists complete and current. To date, ERIC states have identified more than 3 million out-of-date voter records and more than 140,000 records of deceased individuals still on the rolls, and they have directed nearly 700,000 eligible voters to online registration. These efforts have resulted in a steep reduction in returned mail, provisional ballots, and costs.
In addition to Washington, the other members are Alabama, Colorado, Connecticut, Delaware, the District of Columbia, Illinois, Louisiana, Maryland, Minnesota, Nevada, Oregon, Pennsylvania, Rhode Island, Utah, and Virginia.
Samuel Derheimer manages and Keara Castaldo is a research associate for election initiatives at The Pew Charitable Trusts.
Follow us on Twitter using #electiondata and get the latest data dispatches, research, and news by subscribing today.