A Blizzard of Activity on Public Lands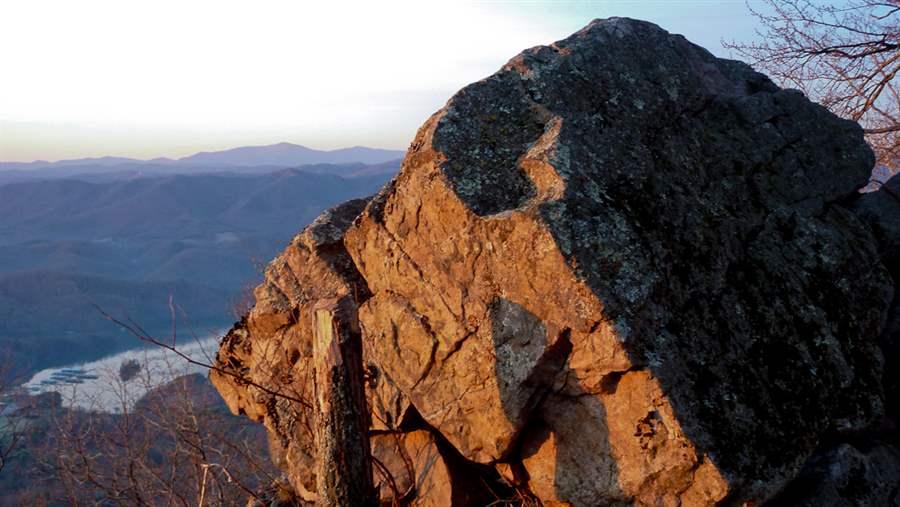 Bill and Laura Hodge
Cherokee National Forest, Tennessee
Sampson Mountain and Big Laurel Branch of the Cherokee National Forest were recommended for designation by the U.S. Forest Service.
In January, as Washington was digging out from one of its largest snowstorms on record, the nation's capital also was the scene of congressional action on U.S. public lands—some of it promising new safeguards, and some potentially burying protections.
On Feb. 11, Representative Phil Roe (R-TN) introduced the Tennessee Wilderness Act of 2016 (H.R. 4545). While not as expansive as the Senate version (S. 755), the bill would expand two wilderness areas—Sampson Mountain and Big Laurel Branch—by about 7,500 acres. These areas, in the northern regions of the Cherokee National Forest, were recommended for designation by the U.S. Forest Service in its 2004 forest management plan and have been managed for their wilderness characteristics ever since. The legislation also would protect 4.5 miles of the Appalachian Trail, as well as watercourses that start in the proposed additions and eventually flow into the Nolichucky River—famed throughout the Southeast for its fly-fishing and rafting. This ecosystem also supports brook trout, white-tailed deer, wild turkeys, and black bears. The Pew Charitable Trusts is part of a vast coalition of hikers, hunters, anglers, campers, paddlers, and small businesses advocating conservation of this area, and we look forward to working with Rep. Roe on moving his bill through the 114th Congress.
After several years of intense negotiations among conservation organizations, local counties, and members of the Utah congressional delegation, Utah Republican Representatives Rob Bishop and Jason Chaffetz officially released the first draft of their Public Lands Initiative on Jan. 20. Three years ago, Pew accepted an invitation to join this effort because we believe it is possible to protect Utah's landscapes and cultural resources while enhancing the economic vitality of local communities. However, we have concerns over the current draft and believe it needs revisions to its language, land conveyances, and approach to long-term energy development, which we outlined in a letter to the sponsors. We also believe these plans should take the Bureau of Land Management's master leasing plan into account and respect the president's authority under the Antiquities Act. We will continue to work with the lawmakers and other interested parties to improve this proposal but cannot support a bill that seeks to undermine the Wilderness or Antiquities acts.
Finally, in a long-anticipated announcement, President Barack Obama used his authority under the Antiquities Act to designate three new national monuments in the California desert on Feb. 12. This move will safeguard nearly 1.8 million acres—all areas Senator Dianne Feinstein (D-CA) has championed for a decade—establishing the Sand to Snow, Mojave Trails, and Castle Mountains national monuments. Pew has worked with a broad coalition of local elected officials and businesses, veterans, and faith-based organizations, Native American tribes, and conservationists over the past 10 years to protect these unique and historic landscapes.