Philadelphia's Residential Building Boom Continues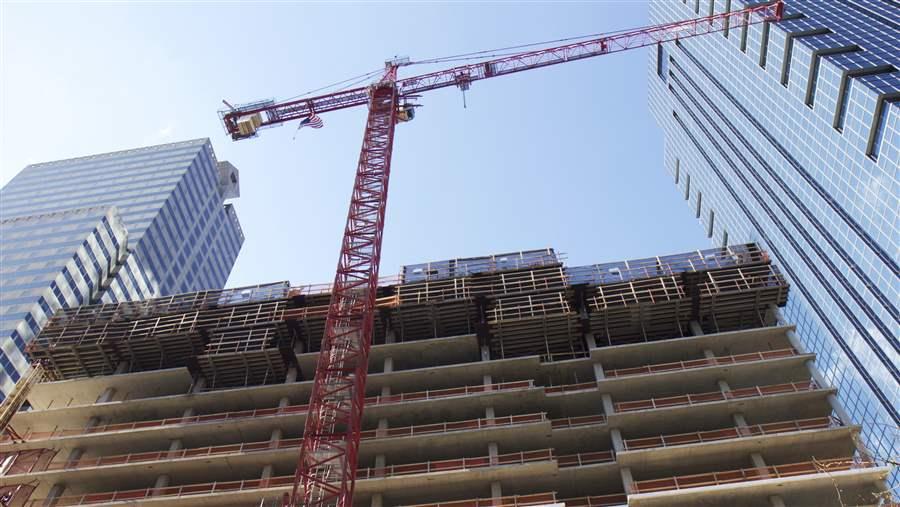 iStock
A luxury apartment tower under construction at 20th and Market streets is just one example of the continued residential building boom in Philadelphia.
Philadelphia's residential building boom continued in 2015, slowing a bit but staying at a historically high level.
Recent data compiled by the U.S. Census Bureau show that last year, the city issued building permits for 3,666 units of new housing with an estimated construction value of $691 million. Included in the total were 822 single-family homes; 521 units in two-, three-, or four-family buildings; and 2,323 units in 65 larger structures.
The 3,666 figure is the second-highest in Philadelphia since at least 1996. It is slightly off the peak recorded in 2014, when permits were issued for 3,973 units with an estimated construction value of $879 million.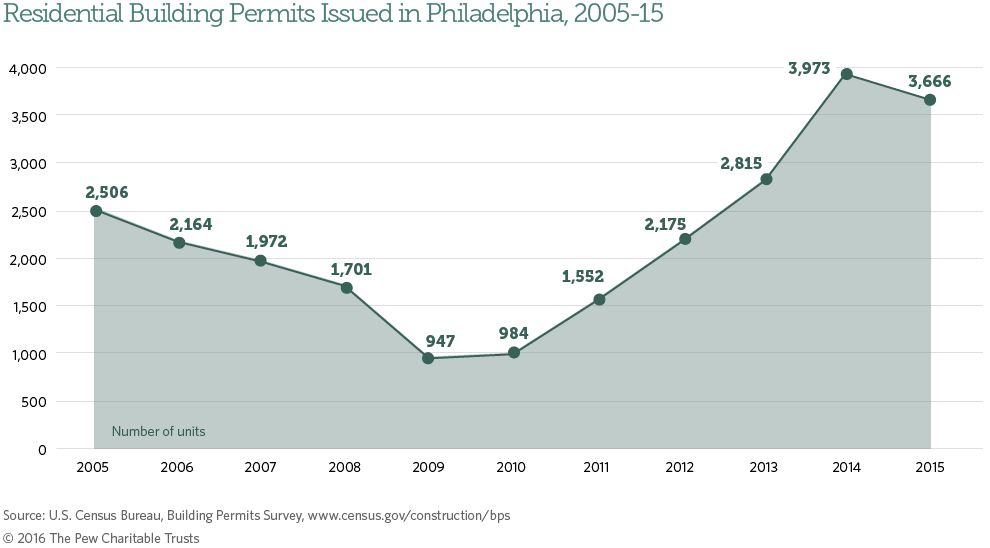 Some local analysts have expressed concern that the supply of new units might be on the verge of outpacing demand, but there is little evidence of that happening as yet. The Philadelphia Inquirer reported that Delta Associates, a real estate research firm, found that the vacancy rate in the city's Class A apartment market—which includes the highest quality buildings—was only 2.8 percent in December 2015, down from 5.7 percent the previous December. Rents were up as well.1
Much of the residential development is taking place in Center City, with several major projects now under construction on or just south of Market Street both east and west of Broad Street.
Endnotes
Alan J. Heavens," "Center City's Market West Shows More Signs of Revival," The Philadelphia Inquirer, Jan. 28, 2016, http://articles.philly.com/2016-01-28/business/70124213_1_apartments-2-6-percent-3-9-percent.