California's Mojave Desert Draws Continued Conservation Efforts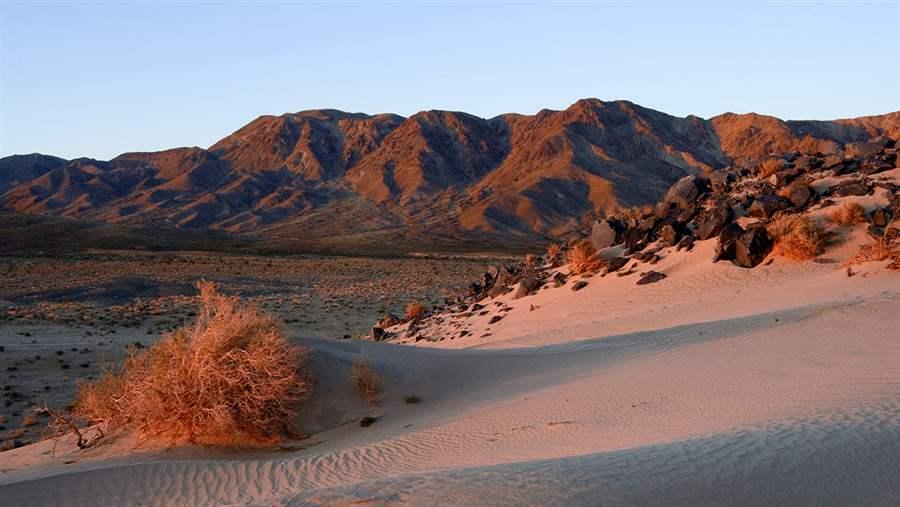 © John Dittli
California's Mojave Desert
The sweeping sand dunes and jagged mountain peaks of California's Mojave Desert are worth becoming national monuments.
The California desert is one of the most unique and pristine places in the country. Yet, the desert is being squeezed by two of the fastest-growing regions in the nation—Las Vegas and Los Angeles. Without protection, sensitive water sources and popular recreation and historic sites could be lost forever. That's why we're asking the president to designate these places as national monuments.
Our partners in the Campaign for the California Desert have been working with Senator Dianne Feinstein for nearly a decade to safeguard iconic landscapes like the Castle Mountains, Mojave Trails, and Sand to Snow, to ensure that future generations will find the same stunning vistas, abundant wildlife, and rich historic sites experienced today.
Watch our videos of the California desert to see why this spectacular scenery is worth safeguarding now. Please take action by asking President Obama to protect Castle Mountains, Mojave Trails, and Sand to Snow as national monuments.
Multimedia