Atlantic Tuna Commission Agrees to Fundamental Shift in Management Approach
Members act to protect bluefin tuna and porbeagle sharks but not other species in decline
Members of the International Commission for the Conservation of Atlantic Tunas (ICCAT) took important steps this week at their annual meeting in Malta to safeguard the recovery of Atlantic bluefin tuna from illegal trade, to promote the long term sustainable management of Atlantic fisheries, and to mandate protections for porbeagle sharks. Still, member governments did not make progress on measures to help several other declining populations, including shortfin mako and blue sharks.

Tuna conservation
The eight-day meeting that ended Nov. 17 did produce a fundamental shift in tuna fishery management in Atlantic Ocean waters toward what are known as harvest strategies. The process consists of developing, testing, and establishing a long-term, science-based approach to managing a fishery, rather than managing a stock already in crisis. ICCAT will begin with northern Albacore tuna and then follow a similar process for Atlantic bluefin and other species. In the future, harvest strategy development could benefit other tuna species in the region as well.
Commission members also took a significant step to safeguard the ongoing Atlantic bluefin recovery by agreeing to implement the long-planned electronic catch documentation system, which will track all bluefin trade beginning in May 2016. The program will eliminate loopholes in the paper-based system that have allowed illegal trade to continue, as well as improve oversight of large quantities of bluefin passing through the European Union. That trade will be tracked, and some of it will be validated by authorities, such as the trade of whole fish.
While this year's meeting brought positive developments for bluefin, commission members left bigeye tuna facing continued overfishing. Despite the clear scientific case for cutting catches of bigeye, members did not get the job done and the species is at risk of becoming the next bluefin. Research presented to ICCAT earlier this year shows that the bigeye population has declined significantly and that vessels have not stopped overfishing the species.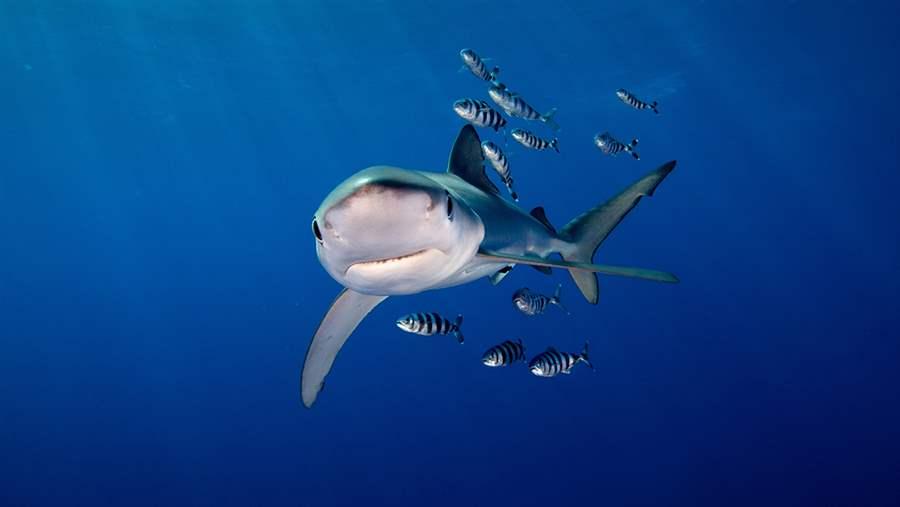 © James R.D. Scott, Getty Images
Blue Shark
Blue sharks are the most frequently caught shark in regional fisheries around the globe.
Shark conservation
Shark species often do not get priority consideration during ICCAT's annual negotiations, but after years of delay and debate, porbeagle sharks received some well-deserved attention. The commission adopted a measure that will help the species begin its recovery after a long decline. The measure mandates that any porbeagle caught alive be released. The new provision will complement the international trade restrictions on the porbeagle imposed by the shark's listing on what is known as Appendix II of the Convention on International Trade in Endangered Species of Wild Fauna and Flora (CITES).
Still, the commission took no action on many other at-risk species. For starters, members did not move to improve the management and conservation of blue sharks even though more than 1 million were killed in the ICCAT convention area last year. Blue sharks are the most frequently caught shark in regional fisheries around the globe. They are traded internationally for their fins at higher levels than is any other shark species. Yet at this time there is no international management to safeguard blue sharks anywhere in the world.
In addition, proposals to protect two other vulnerable sharks—the shortfin mako and the common thresher—did not proceed beyond the first round of discussions. Thresher sharks will be considered for listing by CITES at the trade body's Conference of the Parties next year. CITES has demonstrated the ability to act on shark conservation when regional fisheries management organizations, such as ICCAT, move too slowly.
Although some of the meeting's outcomes demonstrate that the commission is moving in the right direction, ICCAT's effectiveness is often hampered by political stalemates, rather than being strengthened by a shared interest in protecting vulnerable marine life.
Paulus Tak works on international ocean policy for The Pew Charitable Trusts and led the organization's delegation at the ICCAT meeting.