Australia Ratifies Key U.N. Treaty to End Illegal Fishing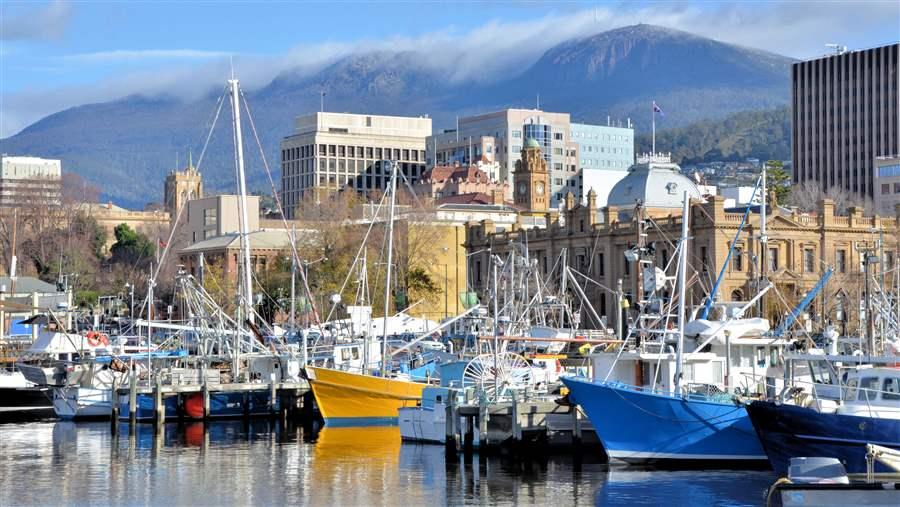 © Jan Kranendonk
Australia will deny entry into ports and prevent access to markets for illegally caught fish.
Efforts to end illegal fishing continue to gain momentum. Australia already has robust port controls, but the nation advanced this global fight this month by ratifying the Port State Measures Agreement (PSMA), an international treaty to stop illegally caught fish from entering the market.
Australia made the announcement this week. Fourteen governments have now ratified the PSMA.
The waters off Australia comprise the world's third-largest exclusive economic zone, and the nation has taken a high-profile approach to fighting illegal fishing this year both on the water and online. Not only is Australia keenly aware of its reliance on a healthy ocean, its leaders also have made the connection between illegal fishing activities and other organized crime.
This month, Rear Adm. Michael Noonan, who leads Australia's Border Protection Command, told The Australian newspaper, "In my way of thinking, someone who is trying to circumvent legitimate systems is probably also a candidate for exploiting other systems."
In many instances, criminals willing to steal fish are also engaged in other nefarious activities, such as human trafficking and drug smuggling. Many of these at-sea crime syndicates take advantage of international waters, where there are few rules and little enforcement. These waters have recently been compared to the American Wild West. However, coordination among countries on port controls allows authorities to crack down on fishing crimes known to have taken place at sea.
That's exactly what happened in February after Australia customs officials intercepted a vessel in the Indian Ocean suspected of poaching millions of dollars' worth of fish from waters off Antarctica. Although customs couldn't do much to stop the vessel in international waters, authorities in Thailand were able to act when it arrived there.
Ratifying the PSMA further demonstrates Australia's vital leadership and support to ending illicit fishing regionally and around the globe.
The agreement will enter into force once it has been ratified by 25 governments. That means only 11 more need to file their "instrument of ratification" with the U.N. Food and Agriculture Organization.
We're getting closer.
Tony Long directs the ending illegal fishing project for The Pew Charitable Trusts.