3 Lessons Congress Should Take From School Nutrition Hearings
"Yes, we have whole-grain biscuits, and yes, our kids eat them."
This was just one of the facts and firsthand experiences that Georgia school nutrition director Donna Martin shared with members of Congress at a U.S. House of Representatives Education and the Workforce subcommittee hearing in June. Martin and others were invited to testify at a series of Capitol Hill hearings focused on an important task before lawmakers: the reauthorization of the Child Nutrition Act.
At stake is the health of more than 30 million American children who will eat school meals and snacks this fall and in the years to come. Congress is evaluating how students and districts have fared under current nutrition standards for national school lunch and breakfast programs as well as the snack foods and drinks sold in vending machines and on a la carte cafeteria menus.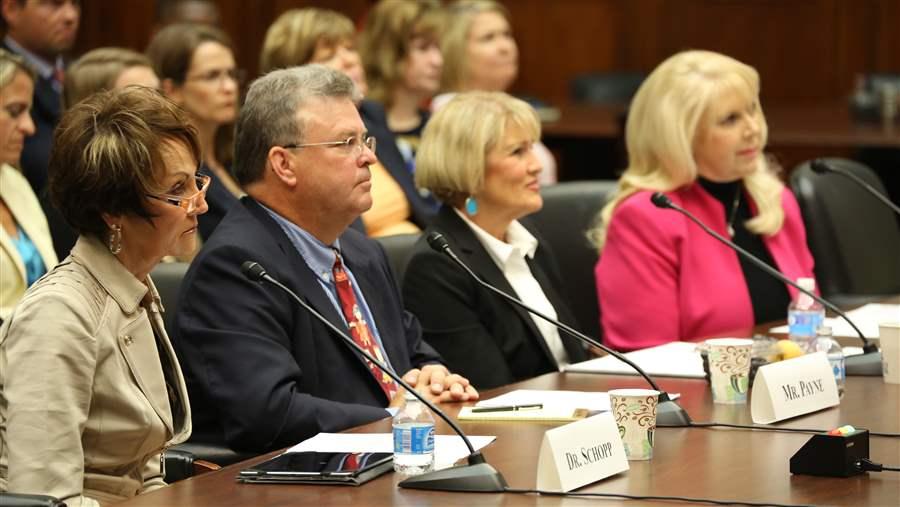 http://edworkforce.house.gov/
Donna Martin, school nutrition director for Burke County Public Schools in Georgia (third from left), and other panelists prepare to testify at a U.S. House of Representatives Education and the Workforce subcommittee hearing on June 24, 2015.
Across the nation, more than 7 in 10 voters and public school parents support the healthier meal and snack standards implemented since 2012. Their views were echoed in Martin's core message to lawmakers: We demand the best for our students in every other part of the campus, and our cafeteria should be no different. Her success in rural Burke County and similar achievements in every state show that, with effective leadership and resources, all schools can meet this challenge.
As members of Congress write legislation that will influence school food for years to come, they should heed these three lessons from experts who recently testified before House and Senate committees.
Schools can get children to eat more fruits and vegetables
Ninety-three percent of American kids eat less than the recommended daily amount of vegetables (one to three cups), and 60 percent fall short of the daily recommendation for fruit (one to two cups). Because children spend most of their waking hours in school, it's a vital place to encourage healthier habits. Current nutrition standards require schools to include at least a half cup of fruits or vegetables with every meal.
"When we started offering local fruits and vegetables, our consumption rates doubled," Martin told House members on June 24.
Research confirms the trend: Under the stronger standards introduced in 2012, more children are choosing and eating fruit with their lunches, and kids are consuming more of their entrees and vegetables. Many schools have found that simple serving strategies increase the amount of these healthy foods that children eat. For example, one study showed that the proportion of children who ate more than half an apple jumped 73 percent when the school served the fruit in slices.
Healthy school food can satisfy all students, including athletes
Menus that meet current nutrition standards can appeal to as many, if not more, children than the high-fat, salt-laden choices of yesteryear. Richard Goff, West Virginia's child nutrition director, told a Senate committee in May that student meal participation rates are at an all-time high across his state.
Similarly, in Martin's district, creative recipe changes have helped to increase meal nutrition while keeping student participation rates as strong as ever: 89 percent for lunch and 78 percent for breakfast. "If you've ever been to Georgia, you know we take our fried chicken, biscuits, and grits incredibly seriously," Martin said. "So we went to work and developed a delicious baked herbed chicken and featured locally grown whole-grain grits that are absolutely awesome."
Martin also spoke to the common misconception that national nutrition rules prevent schools from meeting the needs of more active students. She noted that hungry high school athletes are hardly a new phenomenon and told members of Congress that her district's football coach had approached her with concerns about players' nourishment years before nutrition standards were updated. "They were hungry because they didn't have access to food after school," she recalled. The pair worked together to develop after-school snack and dinner programs, which the coach credited with helping their small-town team to a state football championship in 2011. Martin and her staff also distribute school menus with calorie counts to help athletes and other students choose options that are appropriate for their energy needs.
Proper tools and training can dramatically improve school meal programs
Witnesses at the hearings noted that Congress could help less successful programs by offering greater support for food service equipment, staff training, and technology. As Martin put it, being a school nutrition director "means essentially running a restaurant, a PR agency, and a classroom, all while under a tight budget, with minimal time and resources."
According to the Kids' Safe and Healthful Foods Project's nationwide survey of school food service directors, about 9 in 10 districts need at least one piece of kitchen equipment to better serve healthy meals, and more than half need kitchen infrastructure upgrades. The bipartisan School Food Modernization Act would establish loan assistance and grant programs to help schools invest in the right tools and get essential training for their food service directors, cooks, and other staff.
South Dakota Education Secretary Melody Schopp observed that districts' nutrition staff as well as her own department's personnel struggled to keep up with the state-led triennial meal program reviews required under federal law. West Virginia's Goff described how his office connected every school cafeteria in the state with software to streamline the review process and help districts efficiently track sales and ensure that eligible students receive free or reduced-price meals without duplicative paperwork. "Our monitoring time in the field was reduced by approximately 50 percent as a result of our statewide system," Goff reported. Making technical assistance and grants from the U.S. Department of Agriculture more accessible to states and school districts can accelerate the adoption of such solutions.
Millions of families rely on school nutrition programs, and our project's polls show that nearly all parents believe nutritious school food is important to help ensure that children are prepared to learn and do their best. As Congress works to reauthorize these programs, kids' health must remain the first priority, and lawmakers should focus their efforts on helping every school achieve the success that many have already attained. The nation's children deserve nothing less.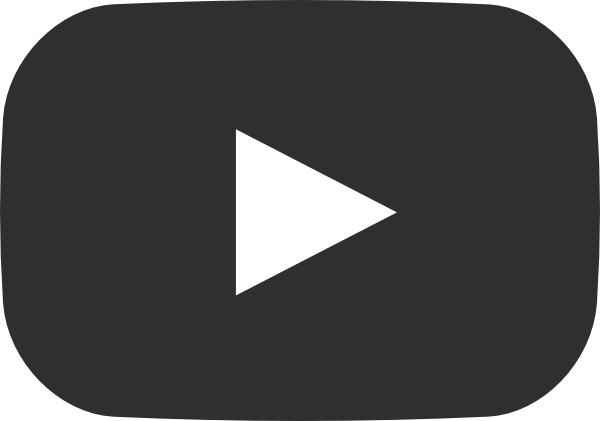 Latest from Health