Better Banking: The Opportunity and Challenge for the CFPB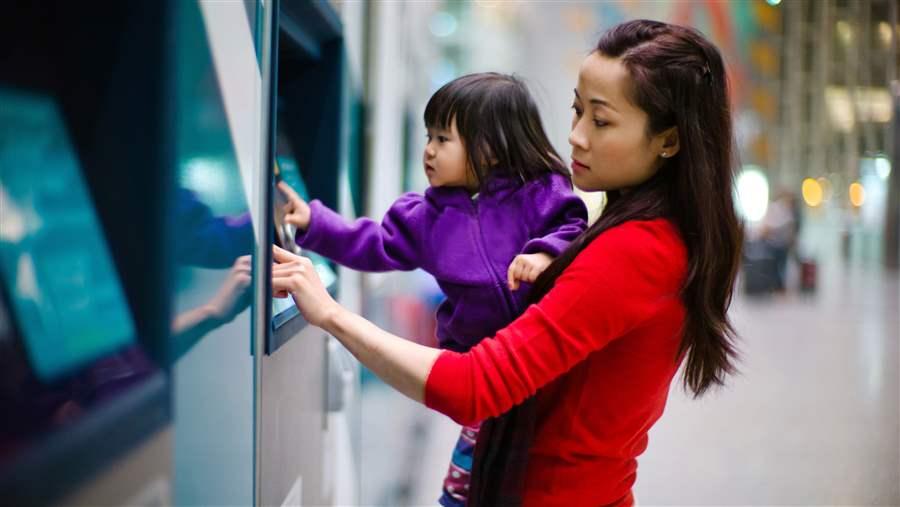 Tang Ming Tung/Getty Images
Five years ago, in the aftermath of the Great Recession, the mortgage meltdown, the housing market collapse, and the loss of millions of jobs, Congress took action. As part of the Dodd-Frank Wall Street Reform and Consumer Protection Act, federal lawmakers created the Consumer Financial Protection Bureau (CFPB) to make certain that financial products and services are safe, fair, and transparent.
Before the enactment of Dodd-Frank, seven different federal regulators oversaw the safety and soundness of our nation's financial institutions. Despite the necessity—and complexity—of financial products such as mortgages, student loans, credit cards, and checking accounts, ensuring that these products were safe and fair was not the primary responsibility of any of these agencies. That changed with the creation of the CFPB, whose sole mission is to protect consumers.
At Pew, our consumer banking project is focused on transaction products that help consumers manage their money—checking accounts, prepaid cards, and mobile payments. In the past, many financial products were laden with hidden fees and terms that put consumers at risk, but now we have a regulator that is acting to ensure the products' safety and transparency. For example, the CFPB has recently proposed strong safeguards for general purpose reloadable prepaid cards, which a growing number of consumers are embracing—particularly the millions of Americans without a traditional bank account. The proposal would protect consumers from incurring unexpected charges, such as overdraft fees, while allowing card providers to offer credit to customers under the same rules that apply to credit cards. Under the proposal, the debit and credit card liability limits for unauthorized transactions would apply to prepaid accounts, and the bureau would require uniform disclosures that enable consumers to comparison shop to find the account that best meets their needs.
We also urge the CFPB to offer rules on checking account overdraft and dispute resolution. On overdrafts, the bureau should prohibit institutions from reordering transactions to maximize fees and also require that overdraft fees be reasonable. The bureau also needs to require uniform disclosures for checking accounts so consumers can easily comparison shop and more clearly understand account terms and fees. And, following up on its report to Congress about arbitration clauses, which prevent consumers from pursuing a dispute in a court of law, the bureau should ban predispute mandatory arbitration on checking and prepaid accounts.
Finally, we are studying the emerging mobile payments marketplace, which one research firm predicts will increase from about $50 billion in volume today to $142 billion by 2019. Like prepaid cards, this technology could be of particular importance to those without a bank account, potentially providing them with an easily accessible and affordable transaction account. The Federal Deposit Insurance Corp. reports that nearly 8 percent of households do not have a bank account, but 33 percent of those households have a smartphone. With appropriate consumer protections, smartphones have the potential to ensure that all households have a safe and transparent transaction account, which is important for families' financial security.
Once the CFPB has rules in place to address the many long-standing issues with transaction accounts, consumers should be able to make purchases, withdraw funds, and pay bills safely and securely, while also having a clear understanding of products and being shielded from hidden fees and predatory practices. We look forward to a time when consumers can comparison shop to pick whichever transaction account works best for them, knowing that no matter which product they choose, it will be safe and transparent.