Protecting Colorado's Royal Gorge, a Hub for Adventure Seekers
From its headwaters at an elevation of 14,000 feet near Leadville, Colorado, the Arkansas River slices through the Rocky Mountain Front Range to travel a meandering 1,500-mile route to the Mississippi River north of Louisiana. Carved by the Arkansas at its Colorado source, the Royal Gorge region, called the "Grand Canyon of the Arkansas," is a hub for river rafters and outdoor enthusiasts seeking adventure, pristine scenery, and a rich abundance of wildlife. The tributaries feeding this transformative river sit largely on public lands managed by the U.S. Bureau of Land Management (BLM).
On June 1, the BLM initiated a land management planning process for this area that covers 668,000 acres of public lands, mostly along the Arkansas River corridor west of Pueblo, Colorado. The agency will consider input from the public over the next three to five years as it finalizes a management plan that will determine which areas will be conserved for their wilderness, recreation, and wildlife values, and which will be made available for extractive or industrial uses such as mining and drilling for oil and gas. Congress has the authority to create new wilderness, but the BLM has the responsibility to identify lands that could qualify and the ability to provide such lands interim protections. BLM's plan will decide how the Royal Gorge area will be used for the next 20-plus years, underscoring the importance of getting it right from the start.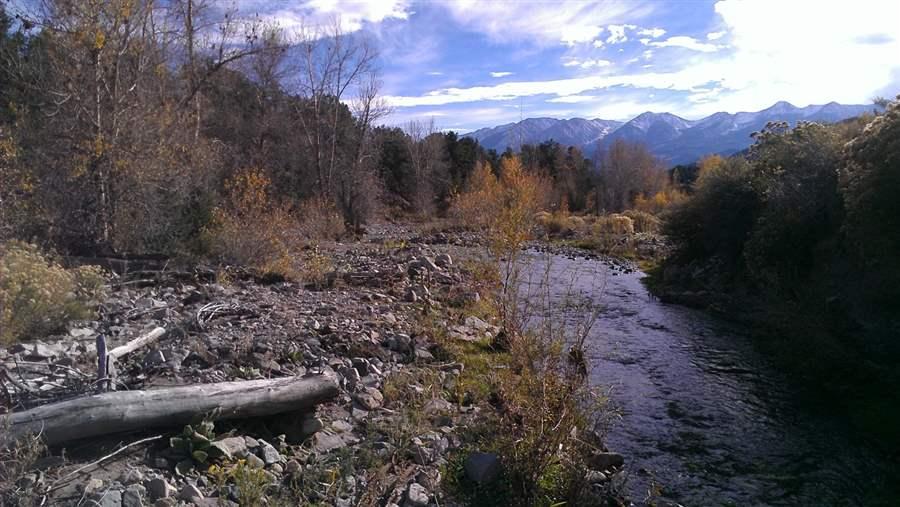 © John Sztukowski
Badger Creek and Sangre de Cristo Mountains.
The Pew Charitable Trusts and local and national partners are participating in the planning process to ensure that there is an appropriate balance between conservation and development. This coalition, including the locally based Wild Connections, completed a citizen's inventory of wilderness-quality lands that identified roughly 246,000 acres of such areas not designated by Congress.
Tourism based on the area's outstanding and varied recreational opportunities plays an essential role for the economies of nearby communities such as Salida and Canon City. The Gorge's wild and remote public lands, including Cooper Mountain, Badger Creek, and Sand Gulch, deserve management that keeps them accessible to hikers, backpackers, equestrians, and others who enjoy being in these natural landscapes.
As the planning process unfolds, there will be numerous opportunities for the public to make its voice heard on how the area should be managed.
More information about the Eastern Colorado Resource Management Plan.