BLM's Oil and Gas Leasing Amendment Is a Mixed Bag for Conservation in Colorado
About five hours northwest of Denver lies the rugged and remote White River region, encompassing the iconic Flat Tops Wilderness Area and a vast expanse of public lands managed by the U.S. Bureau of Land Management. These BLM lands are known for their large wildlife habitat, big-game hunting, and recreation opportunities.
The area also is home to Colorado's healthiest population of greater sage-grouse. This striking bird, with its spiky tail feathers and charismatic mating dance, was once seen in great numbers across the West and now has significantly declined because of the degradation of the sagebrush ecosystem that are essential for its survival. Northwestern Colorado is also home to the nation's largest herd of mule deer, but that population likewise has declined by more than two-thirds since 2005 because of habitat loss and fragmentation, according to Colorado Parks and Wildlife.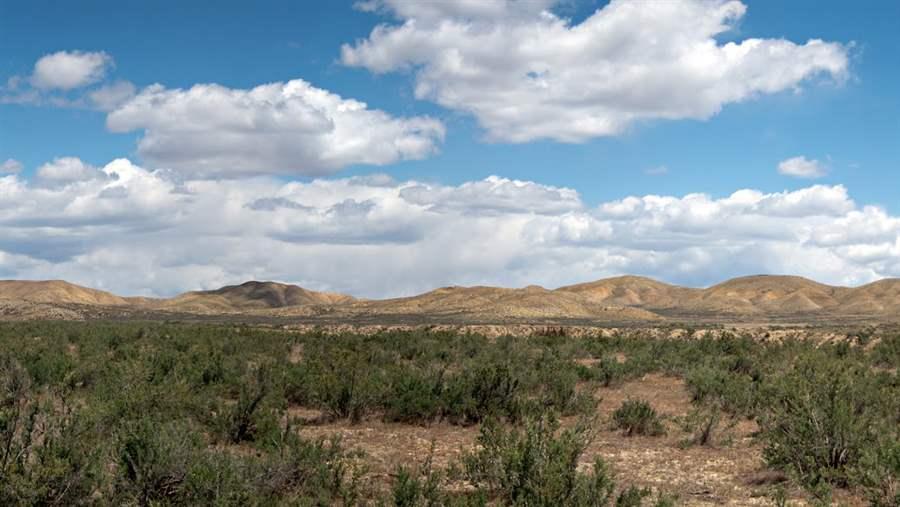 Soren Jespersen
The White River region in Colorado
More recently, the BLM has identified the White River region as potentially holding large resources of undeveloped oil and gas. As a result, exploration and drilling have increased in the area, raising concerns about an appropriate balance between energy development and the conservation of public land and water resources.
The BLM on March 27 released a proposed oil and gas plan for the region that will allow up to 15,040 new wells—a 96 percent increase in total land disturbance from the agency's forecast in its original resource management plan in 1997. The environmental impact statement accompanying the plan acknowledges that this development will present additional problems for troubled big game species such as mule deer. The greater sage-grouse is the subject of a separate specific BLM planning effort.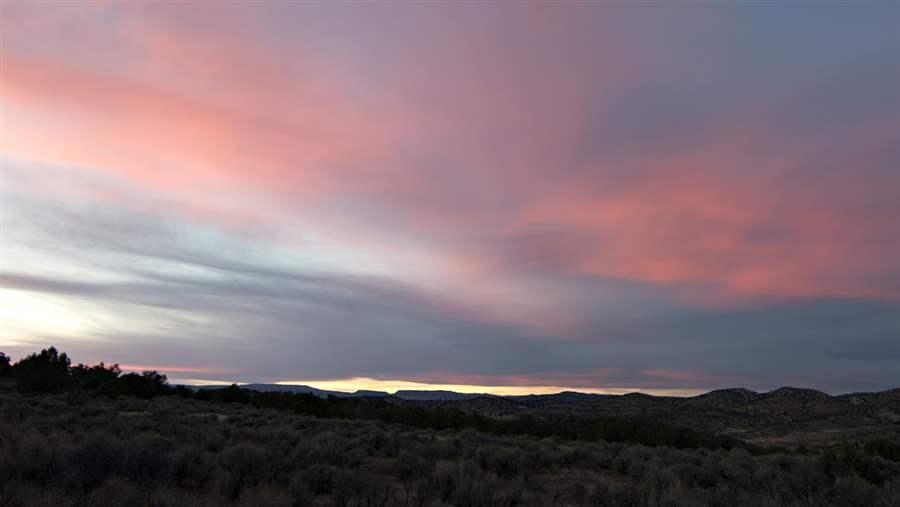 Soren Jespersen
Beautiful skies change color over the region
The federal agency tried to balance development and conservation but should add more protections for sensitive lands, said Ken Rait, a director with The Pew Charitable Trusts' U. S. public lands program.
To mitigate the harm to these species and the sagebrush ecosystem, the BLM has pledged to protect 138,000 acres of land with wilderness characteristics. The bureau also will incorporate a Master Leasing Plan, a new tool that places certain areas off-limits to drilling while other areas are being developed. About 18 percent of the BLM property will be protected from surface disturbance from oil and gas development. This means that energy companies cannot build roads or install rigs, tanks, and other equipment on those parcels but instead must access the underground resources using new techniques such as drilling sideways from a mile or more away. Less restrictive stipulations will apply to the remainder of the BLM properties.
"While the amendment does authorize a lot of oil and gas leasing, it does nonetheless contain some conservation, including identifying and protecting lands with wilderness characteristics, and we applaud BLM for these elements," Rait said. "There are some areas like Big Ridge and regions around Oil Spring Mountain that BLM should do more to protect to ensure we are responsibly balancing conservation with development across our public lands."