Wilderness and National Monument Legislation in the 114th Congress
California
Andrew Fulks
Berryessa Snow Mountain (S. 393/H.R. 761)
On Feb. 5, three California Democrats—Representative Mike Thompson and Senators Barbara Boxer and Dianne Feinstein—introduced legislation to designate the 360,100-acre Berryessa Snow Mountain region as a national monument.
The area, which runs for 100 miles from the north to the south, and through Napa, Lake, Mendocino, Solano, and Yolo counties, offers excellent opportunities for hiking, camping, hunting, fishing, mountain biking, and whitewater rafting. A number of wildlife species can be found in the area, including bald eagles, mountain lions, and black bears.
National monument designation is expected to boost the region's tourism, grow the local economy, improve recreational opportunities, and protect important species.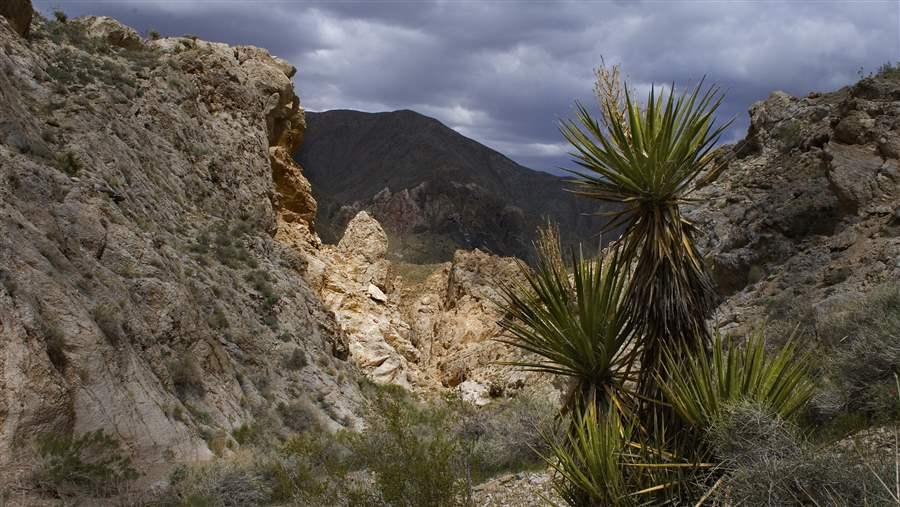 John Dittli
California Desert Conservation and Recreation Act (S. 414)
On Feb. 9, Senators Dianne Feinstein and Barbara Boxer, California Democrats, introduced a bill that would increase protection for approximately 1.6 million acres of desert landscapes across Southern California.
The California Desert Conservation and Recreation Act would create or expand 11 wilderness areas that total 395,588 acres; designate two new national monuments—Mojave Trails and Sand to Snow; and enlarge Joshua Tree and Death Valley national parks and the Mojave National Preserve. It would also safeguard key waterways, such as the Amargosa River and Deep Creek, as wild and scenic rivers and set aside areas for the use of off-road vehicles and potential development of renewable energy resources.
Community, business, and conservation leaders from the California desert region support the legislation, which includes areas that represent an important part of the nation's natural heritage, contribute to the region's economy, and offer opportunities for a wide variety of recreational activities.
Idaho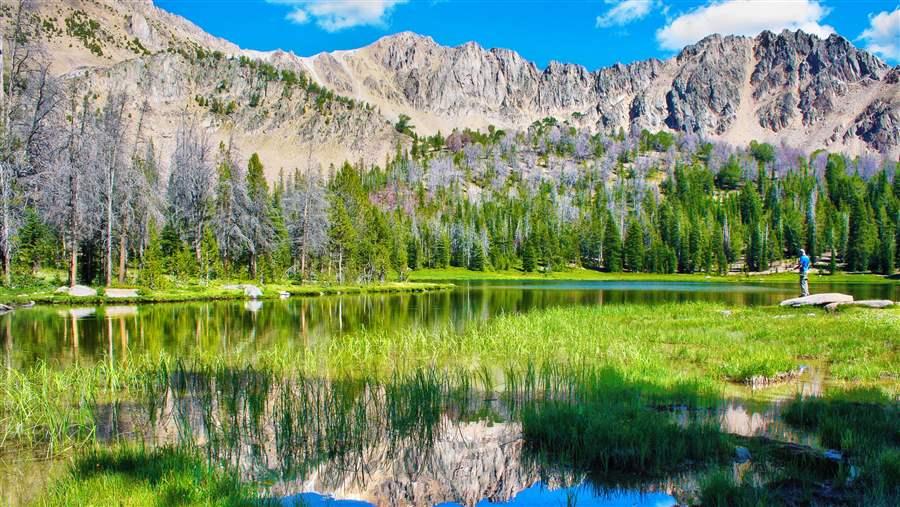 Brad Smith
Sawtooth National Recreation Area and Jerry Peak Wilderness Additions Act (H.R. 1138/S. 583)
On Feb 26, Representative Mike Simpson and Senator Jim Risch, Idaho Republicans, introduced legislation to permanently protect 275,665 acres of wilderness in central Idaho.
Boulder-White Clouds is the largest unprotected wild area in any national forest within the 48 contiguous states. Its broad range of elevations and habitats lends to the area's enormous biological and geographical diversity. Since the land is uninterrupted by roads, Boulder-White Clouds is a popular destination for hunting and fishing, harboring spawning salmon and big game such as elk, moose, mountain goats, bighorn sheep, black bears, and cougars.
This revised bill's wilderness acreage is more than 50,000 acres less than in previous versions introduced by Rep. Simpson. Concerned that Congress has failed to act on this initiative for over a decade, the Boulder-White Clouds coalition is asking President Barack Obama to designate the Boulder-White Clouds region as a national monument to ensure protection.
Nevada
Douglas County Conservation Act of 2015 (S. 472/H.R. 925)
On Feb. 12, Senator Dean Heller (R-NV), joined by Senator Harry Reid (D-NV) and Representative Mark Amodei (R-NV), introduced legislation to designate as wilderness the 12,330-acre Burbank Canyons Wilderness Study Area in western Nevada's Pine Nut Range.
The bill was developed over five years by a diverse group of local stakeholders with the goal of expanding recreational opportunities, promoting conservation, and aiding economic development in Douglas County.
In addition to permanently protecting three canyons and the sagebrush, pinyon pine, and juniper growing there, 8,000 acres of federal land would be conveyed to the county to sell for development. Eighty-five percent of the profits would be set aside to acquire conservation easements on environmentally sensitive land, and another 1,000 acres containing culturally significant sites would be transferred to the Washoe Tribe of California and Nevada.
Gold Butte National Conservation Area Act (S. 199/H.R. 856)
Brian Geiger
On Jan. 20, Senator Harry Reid (D-NV) introduced legislation to protect more than 440,000 acres in Gold Butte, just outside Mesquite, Nevada.
The bill would designate a nearly 350,000-acre national conserva¬tion area (NCA) that would include 129,500 acres of wilderness. An additional 92,000 wild acres would also be designated within the Lake Mead National Recreation Area.
These protections aim to preserve ancient petroglyphs, cultural resources, and wildlife habitat while keeping more than 500 miles of roads open for off-road vehicle use. They would also raise the area's profile, driving tourism and helping to support the local economy.
On Feb. 10, Representative Dina Titus (D-NV) introduced the bill in the House.
Oregon
Rolf Skar
Oregon and California Land Grant Act of 2015 (S. 132)
On Jan. 8, Senators Ron Wyden and Jeff Merkley, Oregon Democrats, introduced legislation to deal with the decades-old issue of managing the 2 million acres of Oregon and California (O&C) lands in western Oregon. The measure includes protection for 87,000 acres of wilderness in the Wild Rogue and Devil's Staircase areas, as well as roughly 165 miles of wild and scenic rivers. Although the bill would allow for increased timber harvest, it would safeguard some of the nation's oldest forests from logging and commercial development. People visit Oregon's O&C lands to hike, fish, whitewater raft, kayak, and camp.
Tennessee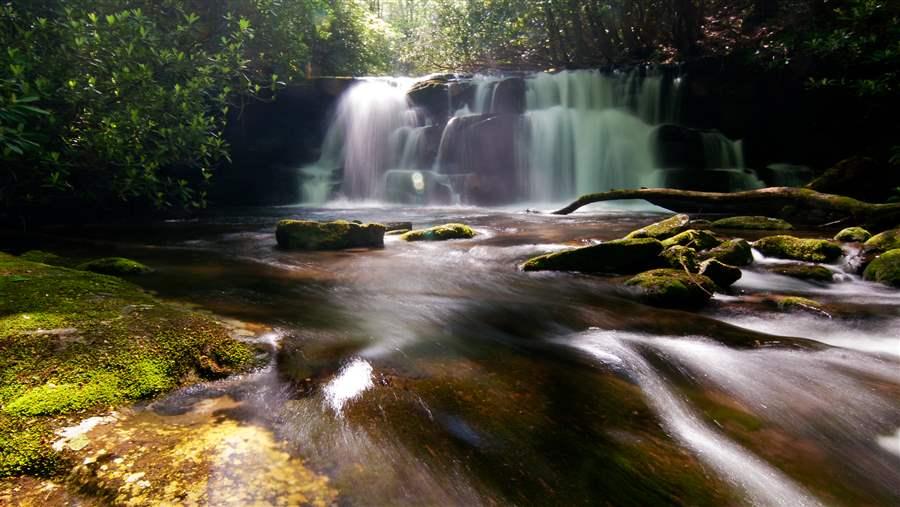 Bill and Laura Hodge
Tennessee Wilderness Act of 2015 (S. 755)
On March 17, Senators Lamar Alexander and Bob Corker, Tennessee Republicans, introduced legislation to protect nearly 20,000 acres of wilderness in the Cherokee National Forest.
The bill would expand the Joyce Kilmer Slickrock, Big Frog, Little Frog, Big Laurel Branch, and Sampson Mountain wilderness areas and would create the new 9,000-acre Upper Bald River Wilderness Area.
The measure would preserve important watersheds and habitat for native brook trout, black bear, bobcat, grey fox, and white-tailed deer and would protect a popular migratory, breeding, and wintering habitat for numerous bird species.