School Leaders Ask Congress to Maintain Strong School Nutrition Standards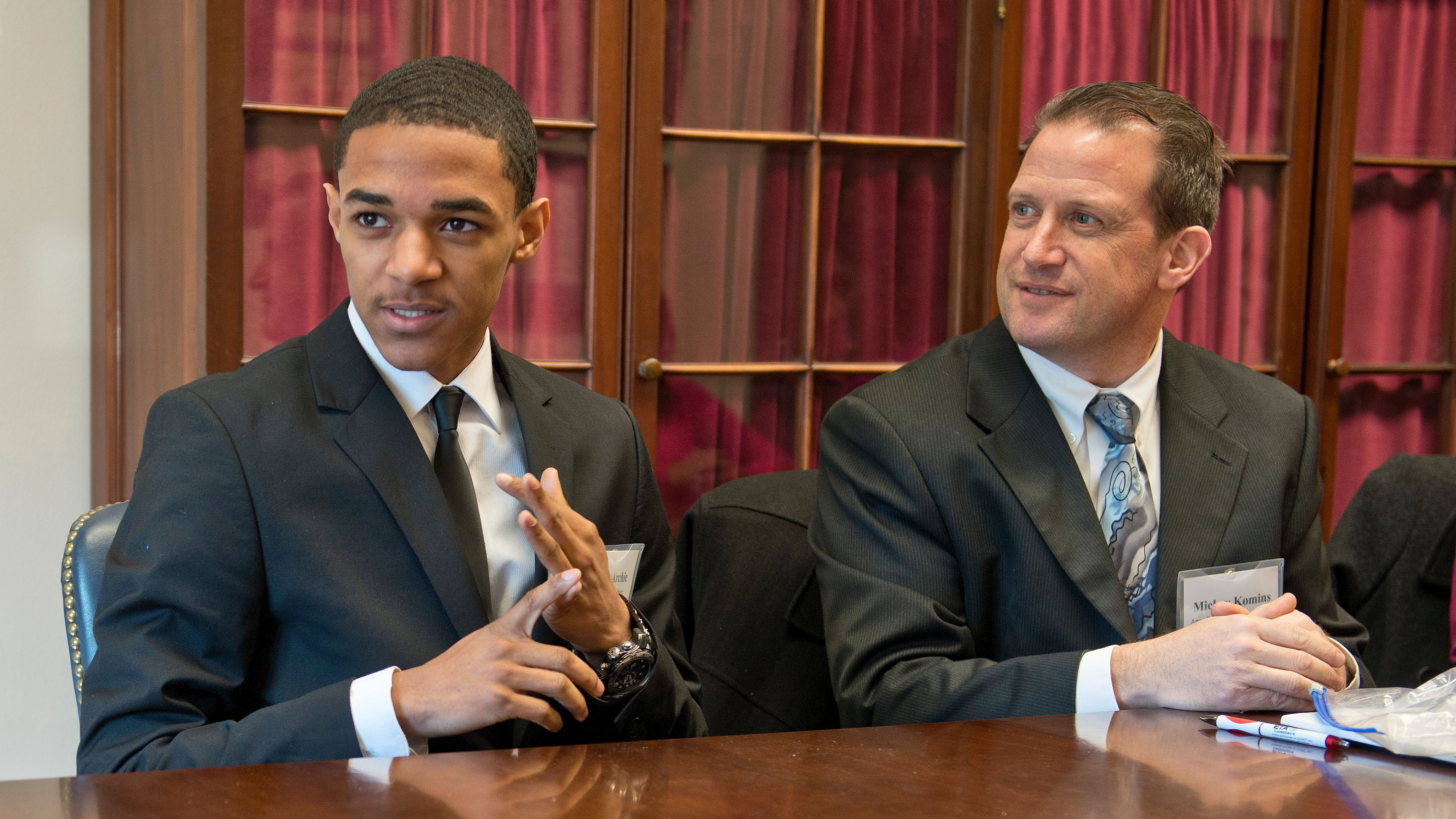 © Sandy Schaffer Hopkins
Kaseir Archie (left), a high school senior from Philadelphia and member of the Alliance for a Healthier Generation's Youth Advisory Board, and Mickey Komins (right), principal of Anne Frank Elementary in Philadelphia, met with staff for Senator Pat Toomey (R-PA) to explain why schools should follow strong nutrition standards.
More than 50 school leaders from across the nation traveled to Washington, D.C. on February 23 and 24 in support of efforts to improve school nutrition. These advocates met with dozens of congressional staff to share their stories of success serving and selling healthier meals, snacks, and drinks to students.
These school leaders asked Congress to incorporate the following three measures in the upcoming reauthorization of the Child Nutrition Act:
Maintain science-based nutrition standards for school foods.
Assist schools to meet their kitchen equipment and infrastructure needs.
Ensure that food service professionals have access to adequate training and technical assistance.
Healthier nutrition standards for school meals went into effect in the fall of 2012. Data from the U.S. Department of Agriculture show that about 90 percent of schools are meeting the updated standards.
To accompany the healthy changes to school meals, updated nutrition standards for school snacks and drinks went into effect at the beginning of the 2014-15 school year. More than 70 percent of parents nationally support healthier standards for school meals and snacks.
Make your voice heard by telling Congress to keep school food and drinks healthy.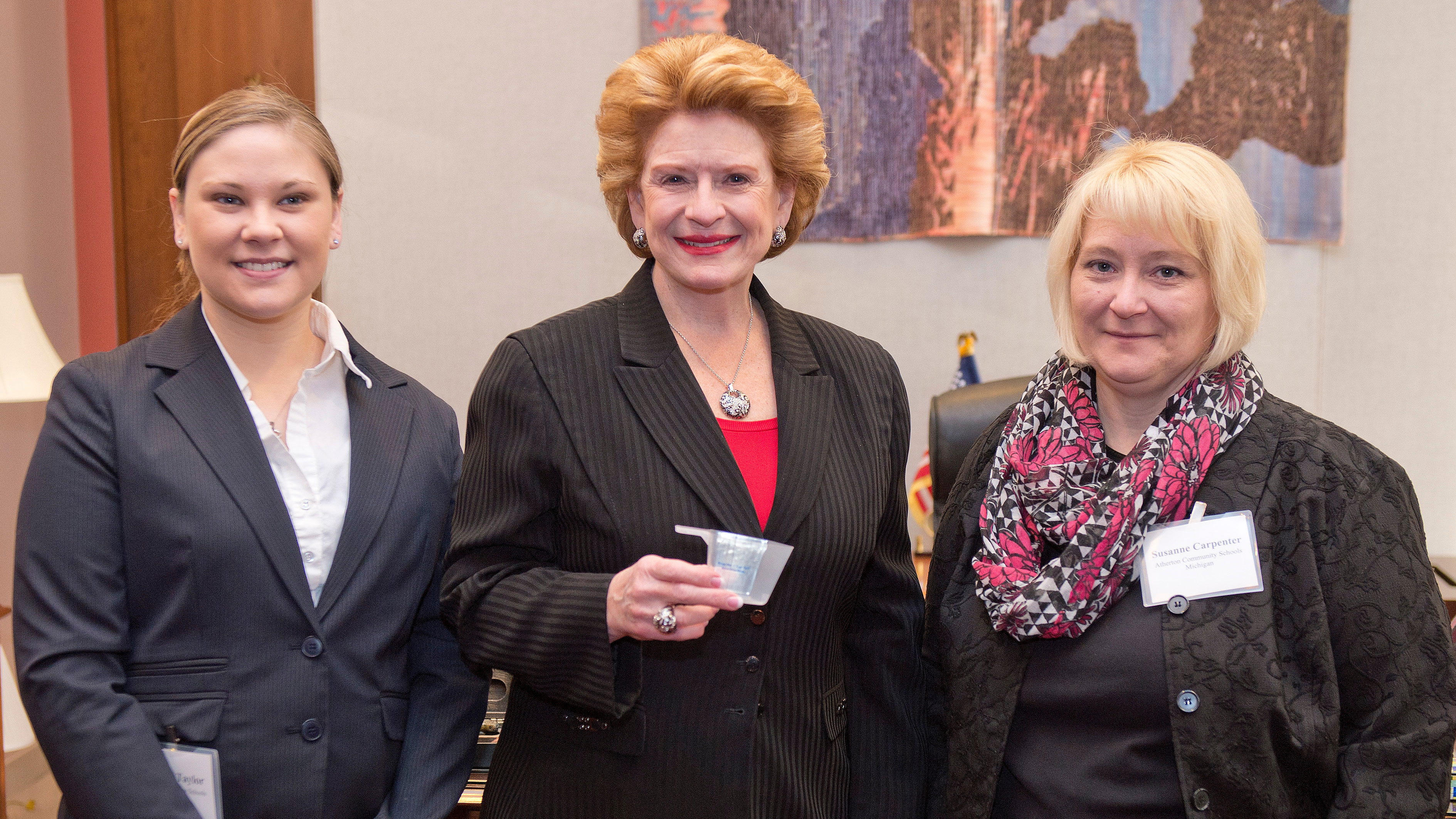 © Greg Mathieson

Food service director Bethany Taylor (left) and principal Susanne Carpenter (right), representing Atherton Community Schools in Michigan, show Senator Debbie Stabenow (D-MI) the half-cup portion that students must take of fruits or vegetables with every lunch. A recent survey found that 91 percent of parents nationwide support requiring schools to include a serving of fruits or vegetables with every meal.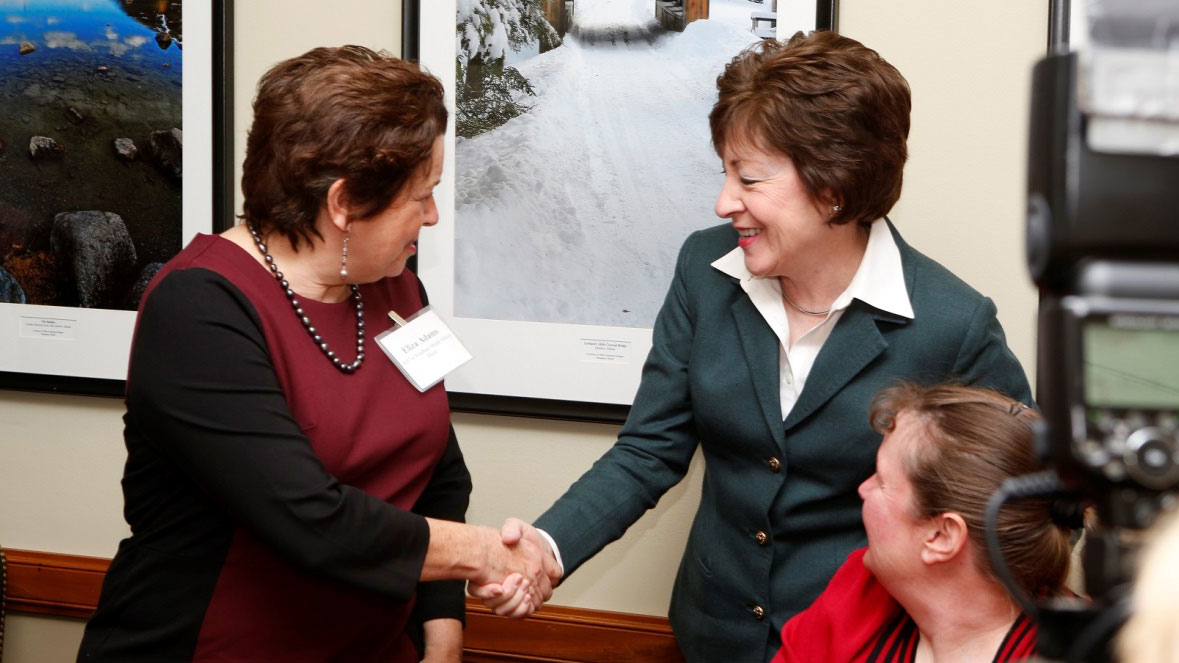 © Herb Perone

Health teacher Eliza Adams (left) and food service manager Melanie Legasse (right) from Maine shared their stories with Senator Susan Collins (R-ME). Sen. Collins introduced the School Food Modernization Act, which would provide resources for schools to improve kitchen equipment, infrastructure, and personnel training.