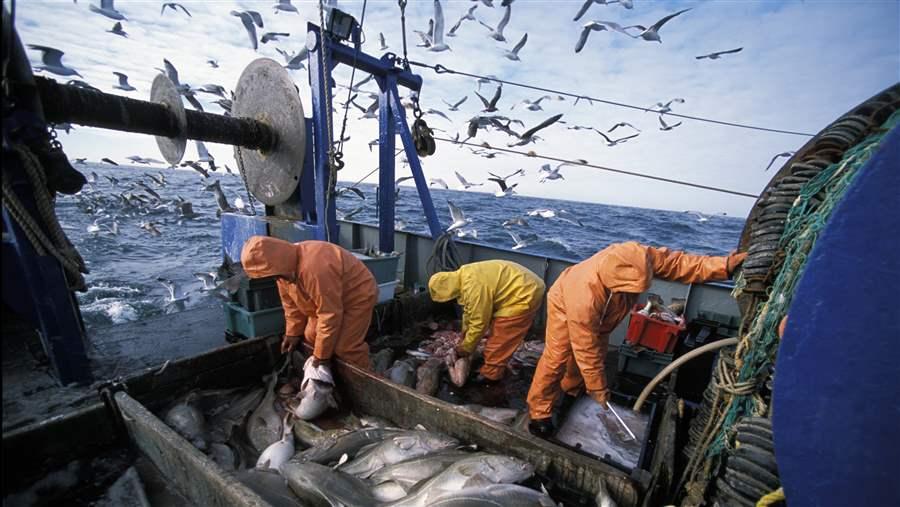 © Jeff Rotman/jeffrotman.com
Just the other day, I read another article describing how ocean waters are warming and how fish populations are moving north along the Atlantic coast. I'm sure it won't be the last.
The story in The Record, of Bergen County, New Jersey, points out that many fish are incredibly sensitive to temperature fluctuations and have their own comfort zones. Scientists have noticed that numerous populations are moving toward the poles in search of deeper or cooler waters. Fishermen naturally will want to follow the fish, but we should proceed with caution.
When fish take up residence in a new place, they may interact in unexpected ways with the habitat, prey, predators, and other features of their new ecosystem. Fishery managers will be faced with significant challenges because of these changes. For example, the article notes that red hake, once centered off New Jersey, is now more concentrated off Massachusetts. Nets that catch red hake can also catch cod, an iconic fish that is struggling to recover from years of chronic overfishing and other risky management decisions.
The article's timing couldn't be better. The 114th Congress, which was sworn in last week, will consider updating the nation's primary law that governs management of ocean fish, the Magnuson-Stevens Act. Policy leaders have a great opportunity to modernize the law, passed 38 years ago, so that it can better address 21st-century challenges.
One important reform should be making a transition to ecosystem-based fisheries management—a comprehensive method that takes a big-picture look at all that we already know about fish and what affects them. This approach would allow managers to better understand the effects of shifting fish populations and design more-informed conservation measures to ensure sustainable new fisheries.
Evaluating potential environmental, economic, and social impacts before allowing new fisheries to begin is one of the best ways to help ensure healthy fisheries now and in the future. Let's hope Congress agrees.
Ted Morton directs The Pew Charitable Trusts' efforts to establish policies to end overfishing, rebuild depleted fish populations, and promote ecosystem-based fisheries management in U.S. federal waters.