Election Tech Tuesday: VIP Offers Online and Mobile Tools for 2014
This Election Data Dispatch series explores emerging issues in elections technology and their relationship to the future of voting and civic engagement in America.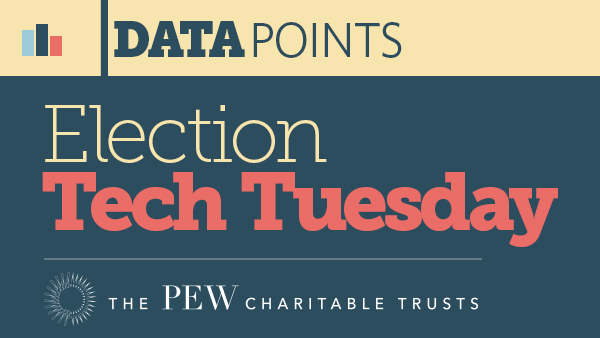 Pew's Voting Information Project (VIP) will offer free apps and tools for the 2014 election that deliver polling place locations and ballot information across a range of technology platforms:
A new, customizable, "white-label" voter information tool will supplement the Google voter information tool and will offer official data from the states, including polling place and ballot information.
The recently released iOS mobile app can be customized, branded, and released by state and local governments or third-party organizations. It provides ballot and polling place information and supports multiple languages as well as text-to-speech functionality. Kansas was the first state to brand and release a version of the app—VoteKansas—as its own. Connecticut, New Mexico, and North Carolina also plan to release branded versions of the app ahead of the election. A VIP-branded version is available in the Apple Store, and an Android version will be available in the Google Play store in September.
An SMS app will provide voters with election information via text messages in English or Spanish. Voters will be able to find their polling places and get links to registration information by texting "vote" to 69520.
Further, ElectionDesk—a social media monitoring platform tailored to the needs of election officials—will also be available in time for the general election. The open-source tool permits users to filter posts by custom geographic areas and by topics directly related to election administration and to respond to election issues in real time via social media networks, such as Twitter, Facebook, and Google+.
VIP works with election officials from across the nation to ensure that information provided through these tools is official and reliable. For more information about VIP or any of these tools, please contact [email protected].
Follow us on Twitter using #electiondata and get the latest data dispatches, research, and news by subscribing today.