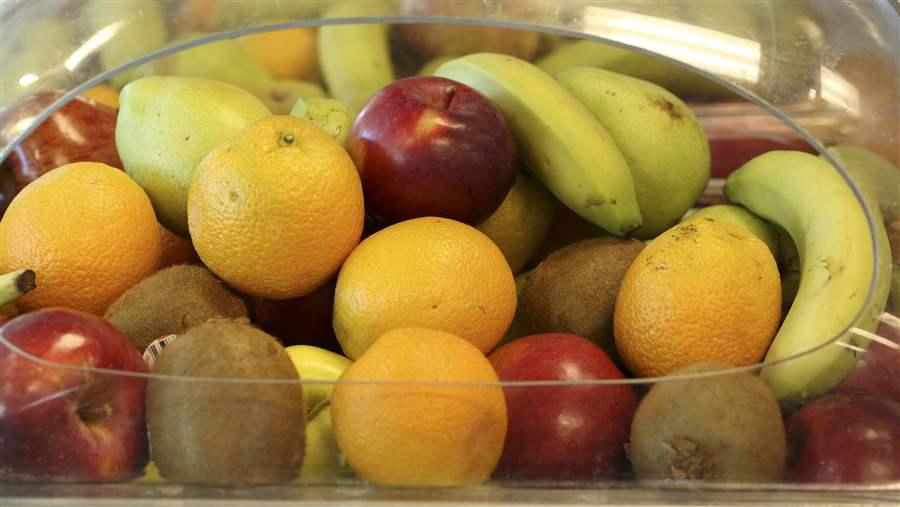 © The Pew Charitable Trusts
Offering fruit a la carte—such as the oranges, kiwis, bananas, and apples pictured above—helps to ensure that healthy options are available for the 4 in 10 kids who buy or eat a snack at school.
In the 2014-15 school year, schools nationwide implemented "Smart Snacks in Schools" guidelines, which are nutrition standards for snack foods and beverages sold to students on campus during the school day. These guidelines complement school meal improvements already underway and will ensure that children have healthy choices in vending machines, school stores, and a la carte lines. Nutritious snacks are better for student health and can help schools increase their food service revenue.
Browse the resources below to learn more about the standards for school snacks and how they can improve kids' health.
Additional Resources