Sustaining Manitoba's Forest of Blue
The Canadian province's boreal region includes world-class water resources that merit protection
Imagine a place where clear rivers rush undammed through a wilderness of boreal forest, where great freshwater lakes rub shoulders with thousands of smaller companions, where a silvery mosaic of water sparkles over wetland networks larger than entire countries.
In many parts of the world, this kind of pristine aquatic bounty no longer exists.
But in Manitoba, a Canadian province better known for its southern prairies and dry land farming, water is not only an abundant resource; it is also a dominant feature within a vast boreal region.
As the world struggles with fresh water shortages and water pollution, a new report from Ducks Unlimited Canada and the Boreal Songbird Initiative urges greater protection of Manitoba's still-unspoiled water assets.
The report, Manitoba's Blue Mosaic, ranks the province's water and wetlands as among the most ecologically significant in the world. It says Manitoba is one of the few jurisdictions where large-scale conservation of those resources remains possible.
"Manitoba is really special among Canadian provinces. Although people think of it as a prairie province, it has one of the largest boreal forest areas in Canada, and one of the most intact boreal forest ecosystems," said Jeff Wells, science and policy director with the Boreal Songbird Initiative and a co-author of the report.
"And it is all interconnected via water. The Manitoba boreal is dense with wetlands—rivers, lakes, ponds, bogs, marshes, and peatlands—that support a vast amount of wildlife and provide incredible services to the environment. It's just this massive living system," Wells said.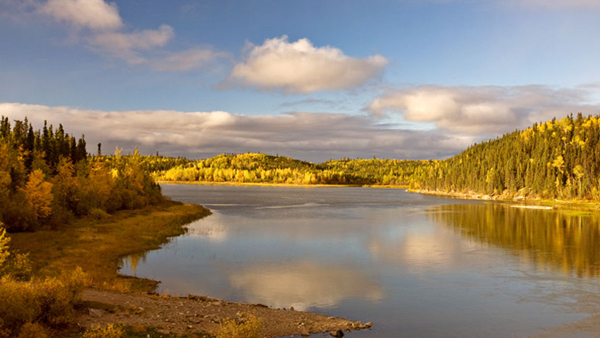 © iStockphoto
Manitoba's boreal lakes cover at least 83,000 square kilometers (20.5 million acres).
Manitoba's Blue Mosaic details how water is the thread connecting Manitobans to a boreal realm that—at 570,000 square kilometers (140 million acres)—is daunting in scale.
All of Manitoba's rivers either originate in, or eventually drain through, the region.
It includes more than 8,000 lakes that are at least 1 square kilometer in size. Lake Winnipeg is the world's 10th-largest freshwater lake, and Lake Manitoba and Lake Winnipegosis rank in the top 35. Two major rivers—the Seal and the Hayes—are entirely free-flowing.
Manitoba's world-class boreal wetlands cover more than 200,000 square kilometers (49 million acres).
An estimated 50,000 beluga whales molt and calve at the mouths of the province's boreal rivers. Harbor seals venture 200 kilometers up the Seal River.
The province is also breeding ground for 100 million to 300 million birds. Manitoba accounts for roughly 20 percent of the total breeding-season waterfowl in Canada's western boreal region.
To preserve these natural assets, the report advocates a balanced approach to conservation that mixes strict protections with sustainable development to foster both environmental and economic prosperity.
"Manitoba is blessed with abundant water and incredible wetland resources in the boreal, which are rich in biodiversity and serve as key breeding and staging areas for North America's waterfowl," said Chris Smith, a co-author of the report. He has lived in Manitoba's boreal region for 34 years and is head of boreal conservation programs for Ducks Unlimited Canada.
"We are fortunate that much of the boreal is intact. It provides a unique opportunity to develop policies and to implement land-use decisions that balance sustainable economic development with protection," Smith said.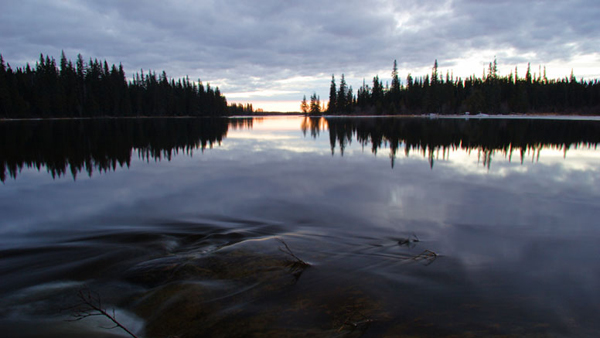 © iStockphoto
Manitoba's boreal forest region is home to more than 8,000 lakes 1 square kilometer (247 acres) or larger in size.
The Pew Charitable Trusts, which partners with Ducks Unlimited Canada and the Boreal Songbird Initiative in the International Boreal Conservation Campaign, supports the report.
"If Manitoba is going to take advantage of economic opportunities while protecting its natural heritage, which is still possible, long-range collaborative planning in advance of development is essential," said Mat Jacobson, Pew's boreal conservation officer. "Fortunately, this sort of long-term thinking is second nature to Manitobans."
The report highlights six aquatic "strongholds" that make Manitoba's boreal region unique. Those are:
The Hudson Bay Lowlands.
Pimachiowin Aki.
The Saskatchewan River Delta.
The Seal River Watershed.
Manitoba's Great Lakes.
The Grass, Burntwood, and Upper Churchill Watersheds.
Manitoba's boreal region has remained so intact, in part, because of a lack of economic demand or technological ability to exploit its resources in the past. But that is changing. Pressure on Canada's boreal forests is intensifying as world demand for natural resources grows, technological innovations increase, and shipping routes open to the North.
The opportunity to protect the region's aquatic resources won't last forever. Already, some areas are suffering. Lake Winnipeg, for example, has endured decades of pollution from agricultural runoff.
Protecting the freshwater of Manitoba's boreal can help ensure that the lake's condition improves, the report notes.
The conservation groups are encouraged that "forward-thinking" land-use management to protect wetlands is already occurring in Manitoba. The report says the proposed designation of Pimachiowin Aki as a U.N. Educational, Scientific, and Cultural Organization World Heritage site, and the recent announcements of strategies for woodland caribou recovery and peatlands stewardship, are positive steps.
"In Manitoba, there is a great opportunity for a highly educated and prosperous society to take a long, hard look at the landscape and seek to balance economic expansion with conservation," said Jacobson. "This is precisely what the government of Manitoba has promised to do, and this is the type of global leadership that Pew encourages."
For more information, download the infographic (PDF).