Sea Life in New South Wales at Risk
A controversial plan by the New South Wales government to allow recreational fishing in marine sanctuary areas could undermine decades of progress that protected the state's most important underwater areas and unique species, and provided well-documented economic benefits.
In early 2013, Fisheries Minister Katrina Hodgkinson temporarily lifted a ban on recreational fishing in these "no-take" zones, even though less than 7 per cent of the state's 2140 kilometres of coastal waters are protected as sanctuaries.
In the 12 months since, the government's decision has been opposed by 222 marine scientists from across NSW, Australia, and the internatioal community; 30 managers and owners of NSW dive stores and businesses; and many Aboriginal organisations. In addition, several conservation groups have protested on beaches up and down the NSW coast. Public opinion polling has also established that 91 per cent of recreational fishers and 93 per cent of people across NSW oppose fishing inside marine sanctuaries.
"Permanently allowing fishing in protected sanctuaries will undermine their conservation value. No-take zones are essential for maintaining healthy marine life over the long term, and they serve as buffers against the risk of over-fishing," said Dr Will Figueira, a marine ecologist at the University of Sydney. "Around the world, scientists support marine sanctuaries as an essential tool for protecting marine life. However, for these zones to be effective, there must be no take of any kind."
Sea turtles, manta rays, blue devilfish, weedy seadragons, fur seals and sharks, humpback whales migrating along the coast. Whether it's the cool waters in the south or the warm waters of the north, the NSW estuaries, seagrass meadows, sandy beaches, rocky headlands, subtidal and deep-water rocky reefs, sandy plains and seamounts support a rich mix of tropical and temperate marine life.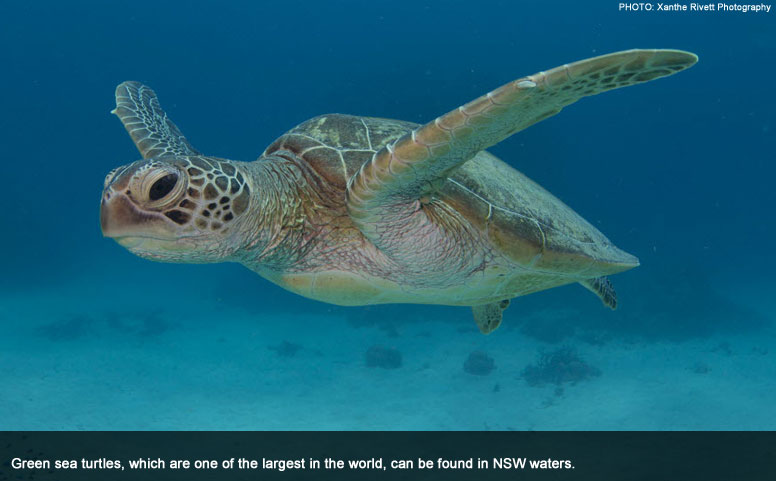 A network of marine parks began more than two decades ago with the establishment of the Solitary Islands Marine Park in 1991. Since then five others been created—Cape Byron, Port Stephens-Great Lakes, Lord Howe Island, Jervis Bay, and Batemans. Extensive scientific research and community enthusiasm led to the parks' designation.
The communities around these parks receive significant benefits from the parks. The Centre for Policy Development, an Australian think tank, found that they provide economic dividends by attracting significant tourism to the region. The establishment of the Solitary Island Marine Park, for example, brought an estimated $2.4 million AUS to the community.
The parks receive tremendous support from local businesses such as Coffs Harbour Motackle. Located on the door step of the Solitary Islands Marine Park, they do a booming business, even claiming to be the "world's largest fishing tackle store."  
"Marine parks have become essential infrastructure for regional economies. As long as investment in the parks is maintained, benefits will continue to increase over years and even decades," said the author of the study, former World Bank economist Caroline Hoisington.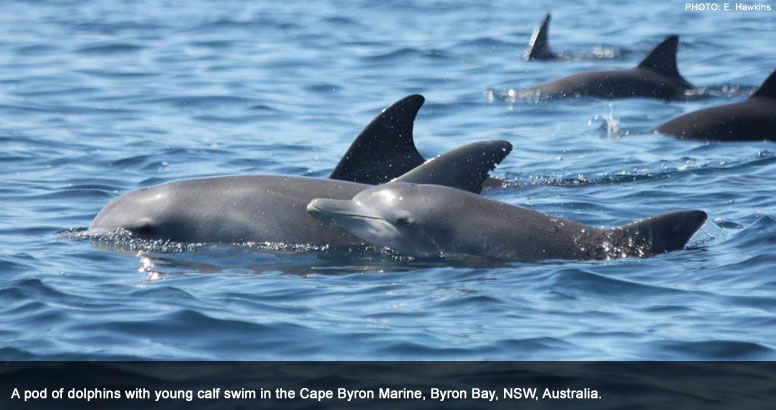 "Marine sanctuaries protect not only our fish stocks and marine life, but also support local economies. Marine-based tourism is vital to coastal NSW towns," said Cate Faehrmann, East Coast Marine Campaign Advisor for Pew.
The government's plan to remove the no-take status from these marine areas is also strongly opposed by Aboriginal elders who are deeply concerned about an erosion of Indigenous fishing rights. "We understand and appreciate there is the need for sanctuary zones to actually enable the replenishment of those fish stocks and marine life. And that in turn then sustains our livelihood as Aboriginal people in traditional ways," Chris Spencer from the Coffs Harbour Aboriginal Land Council said.
A decision about whether to permanently allow fishing in NSW's marine sanctuary is due in April of 2014. Urge the New South Wales government to keep safeguards for marine life in place in sanctuary areas at http://www.saveourmarinelife.org.au/nsw.