Palau President Announces Plan to Protect Nation's Waters With Large Marine Sanctuary
President Tommy Remengesau Jr. of Palau announced Feb. 4 at the United Nations that he plans to ban all commercial fishing from his Pacific island country's exclusive economic zone. This step would transform the 200 nautical miles surrounding Palau into a fully protected marine reserve.  Remengesau spoke at the U.N. meeting on "Healthy Oceans and Seas."  
"Once thought to be limitless, more than 80 percent of global fish stocks are now fully or overexploited," Remengesau said in his keynote address.  "Reckless and destructive fishing practices, overfishing, and illegal, unreported, and unregulated fishing have robbed us of our resources. They must be stopped." 
"Given the enormity of these threats, the need for simultaneous international and domestic action is obvious," he continued, in a plea to the international community for additional measures. 
The benefits of these moves are clear. According to a recent New York Times editorial, "Setting aside regions of biodiversity, where fishing is strictly limited, if not prohibited, is one of the few effective means of protecting many species at once."  New scientific research shows that marine reserves not only protect marine life, but also help address some of the challenges of climate change, such as an invasion of species from warmer waters.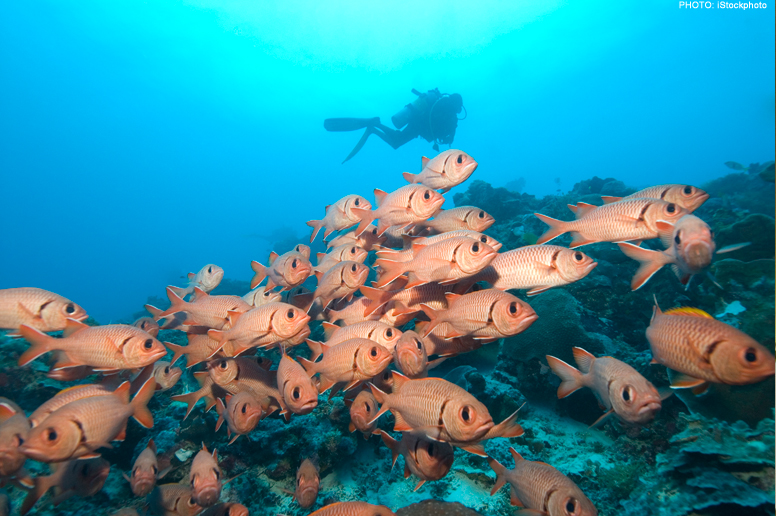 Global Ocean Legacy, a project of The Pew Charitable Trusts and partners, is working with governments, scientists, and local communities to establish a system of large, highly protected marine reserves.  Because of its role in the creation of four of the world's largest such reserves—in Hawaii, Chagos, the Marianas, and the Coral Sea, the Pew team has helped protect more ocean environment than any other organization.  Pew is now working with Remengesau to help create a large marine reserve in Palau's waters. 
"Palau's world-renowned waters are among the most diverse in the world," said Seth Horstmeyer, a director for Global Ocean Legacy.  "A large marine sanctuary would both protect this incredible marine life and further elevate Palau as a prime ecotourism destination, helping to grow the nation's economy.  We look forward to working with President Remengesau on his vision to end commercial fishing and restore Palau's marine environment."
To those who question his decision to ban commercial fishing in Palau's waters, Remengesau's answer is simple: "Palau's economic potential lies in tourism, not tuna." 
Related Video: President Remengesau's speech on UN Web TV