Quebec Poll Finds Strong Support for Protecting Boreal Forest
Efforts to protect Canada's vast boreal forest could get a boost from a new poll showing overwhelming support for conservation in Quebec, a province central to the integrity of one of the planet's last great wildernesses.
The Leger survey, commissioned by the Canadian Parks and Wilderness Society's Quebec chapter, found that about three-quarters of Quebecers want the Parti Quebecois government to protect 50 percent or more of the province's boreal forest from industrial development.
Fifty-two percent said they want the province to lock in protections for more than half of the forest, while 24 percent said they are satisfied with the government's current 50 percent pledge.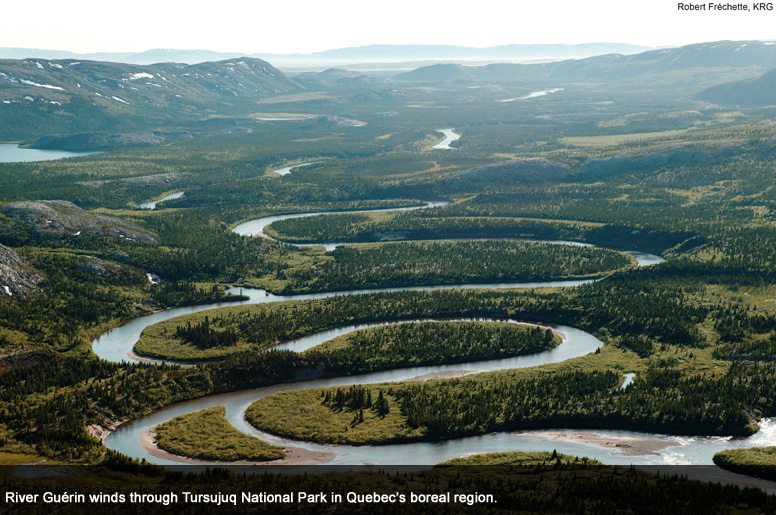 The Quebec government began meetings in late January to review its policies in the province's northern region, which spans 1.2 million square kilometers (463,000 square miles). Quebec won international praise in 2012 when then-Premier Jean Charest unveiled an ambitious vision for the area's future.
Under the "Plan Nord," nearly 600,000 square kilometers (232,000 square miles) of the boreal region—an area roughly the size of Texas—would be kept free from all industrial activity. A deadline of 2035 was set for implementation.
Quebec's north is home to a significant portion of the Canadian boreal, the Earth's largest intact forest ecosystem and its largest storehouse of carbon. The province's "50/50" conservation plan is largely consistent with The Pew Charitable Trusts' vision of winning protection for at least half of Canada's boreal forests and setting world-class standards for sustainable development in the remainder.
Progress on Quebec's plan has slowed since the last provincial election, although public support crosses partisan lines.
The Leger survey found that three-quarters of Quebecers believe that the provincial government should hold to the original 2035 timeline to implement Plan Nord or put the protections in place sooner.
Only 4 percent of respondents said that less than half of Quebec's boreal region should be protected.
"The poll shows that Quebecers' support for protection of at least 50 percent of the north is very strong across all party lines. It is an aspirational value of Quebec society, not any one political party," said Mat Jacobson, international boreal conservation officer for Pew.
"The conservation policies of the Plan Nord established Quebec as a global leader in sustainable development. Our expectations of the Parti Quebecois, and those of the public, are very high on this file," Jacobson said.
When Plan Nord was announced, its goals were endorsed in an accompanying agreement signed by representatives of provincial, regional, First Nations (Cree, Naskapi, Innu), and Inuit governments, as well as the economic, social, community, and environmental sectors.
The International Union for Conservation of Nature has also praised the plan's environmental and social commitments, which include a pledge to honor treaties with the First Nations and the Inuit living in the territory and to respect their ancestral rights.
The Leger poll was conducted Jan. 13-15 among 1,000 Quebecers at least 18 years old.