Talking About Arctic Fisheries in Moscow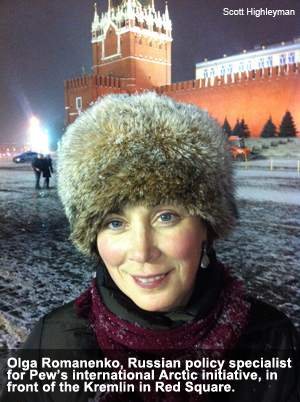 Scott Highleyman, international Arctic director for The Pew Charitable Trusts, traveled to Moscow in early December to participate in a conference that highlighted the need for an international fisheries agreement to protect the Central Arctic Ocean.

"Moscow in December" sounds much worse than it actually was. With temperatures hovering around freezing, the city streets were largely clear of snow. The 30-minute walk from our hotel to Red Square was a great way to fight jet lag and take in some historical sights. Inside the Lotte Hotel, on Moscow's Ring Road near the Ministry of Foreign Affairs and the U.S. Embassy, the mood was even warmer among those gathered for a major international Arctic conference called "The Arctic: Region of Development and Cooperation." Participants came from most Arctic countries, invited by the Russian International Affairs Council, or RIAC, to discuss key conservation and development issues requiring international cooperation.

Although Arctic conferences are plentiful, very few focus on Arctic fisheries. The RIAC asked fisheries experts from Russia, Greenland, the United States, and Canada to consider the need for an international Arctic fisheries agreement to prevent the start of unregulated commercial fishing on the high seas surrounding the North Pole. This 2.8-million-square-kilometer sea, called the Central Arctic Ocean, is becoming increasingly ice-free each summer. In 2011, this trend led more than 2,000 scientists to call on Arctic countries to act to protect this region. Just before the conference, the RIAC published a report supporting the scientists' conclusion and determining that such an agreement was in Russia's interest. A key purpose of the conference was to discuss the findings in the council's report.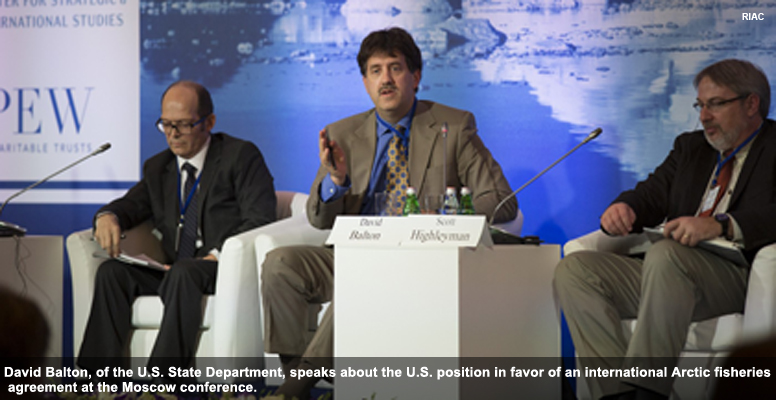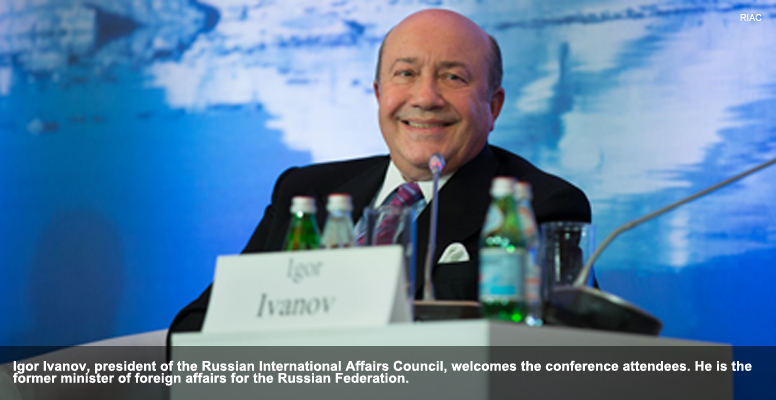 Drawing from their personal experiences in northern fisheries, the experts emphatically agreed that an accord needs to be reached very soon to prevent harm to an area that is rapidly changing as permanent ice melts. Vyacheslav Zilanov, who used to lead a Soviet fishing fleet and now heads the commercial fishermen's association for northern Russia, described how difficult it was his country to reach agreement with other countries after they had started fishing in three other areas on the high seas. As Zilanov said, "The time is ripe for Russia and other Arctic countries to take preventive steps in the Arctic now, before it is too late." Alfred Jakobsen, executive director of Inuit Circumpolar Council Greenland and a former environment minister in Greenland, explained that because his country generates most of its income from commercial fishing, it understands better than most the need to prevent unregulated fishing from damaging the Arctic ecosystem.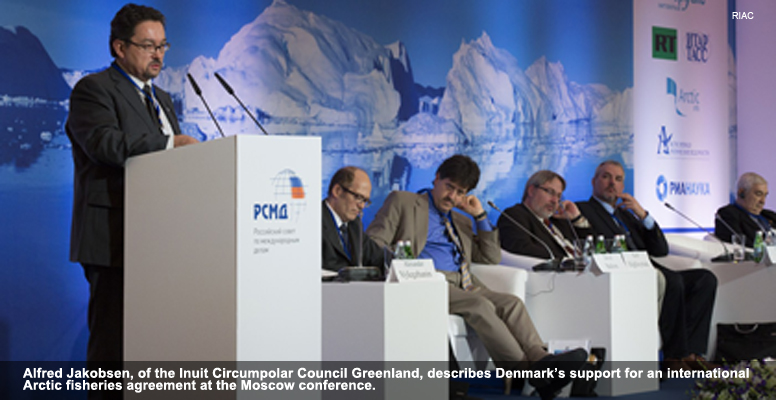 Trevor Taylor, policy director for Pew's Oceans North Canada initiative and a former fisheries minister of Newfoundland and Labrador, agreed it was in the best interest of Arctic countries to "get on with writing an agreement." He also called for the inclusion of non-Arctic major fishing nations such as China, Japan, Korea, and the European Union in future discussions. David Benton, commissioner on the U.S. Arctic Research Commission and former chairman of the North Pacific Fisheries Management Council, explained how a similar high seas area between the United States and Russia was overfished by other countries: "Because fishing fleets can move faster than countries can act, Russia and the United States must take advantage of this rare opportunity to get ahead of the curve in the Central Arctic Ocean."
Will the Arctic countries listen? We may find out soon. Leaders from Canada, the United States, Russia, Greenland/Denmark and Norway are scheduled to meet in Greenland in February 2014 to discuss an agreement drafted by the United States. Although Canada and Greenland/Denmark support the accord, Norway is neutral and Russia has not declared a position. RIAC's report and the testimony of the experts gathered at its conference certainly provided ample policy justification for a good decision. I left the conference for the Moscow airport feeling cautiously optimistic that, for once, we might be able to prevent an environmental problem before it occurs.