Parks, Refuges, Monuments, and Wilderness
By Mike Matz
People love parks. If there's one thing we learned from the government shutdown, it's that Americans—and plenty of international visitors, too—put great value on national parks, wildlife refuges, monuments, and wilderness. Hunters and anglers across the country were unhappy to find that their anticipated forays into nature had to be canceled or postponed. People get grumpy when they can't get into these places because rangers are furloughed and gates are locked.
It's not just that tourists and sportsmen were inconvenienced, but businesses dependent on tourism dollars were badly hurt by the 16-day interruption in government services. It came at peak season for places like the Grand Canyon in Arizona, Rocky Mountain in Colorado, and Zion in Utah. The economic hit to local motels and restaurants in gateway communities was so big that some states struck agreements with Interior Secretary Sally Jewell to pay for reopening national parks out of state coffers.
The complaints reached such a fevered pitch that the House of Representatives moved to provide funding for parks, wildlife refuges, and other attractions, separate from opening the rest of the federal government. The Senate, however, stuck to its position that it shouldn't be done piecemeal and didn't go along with the proposal.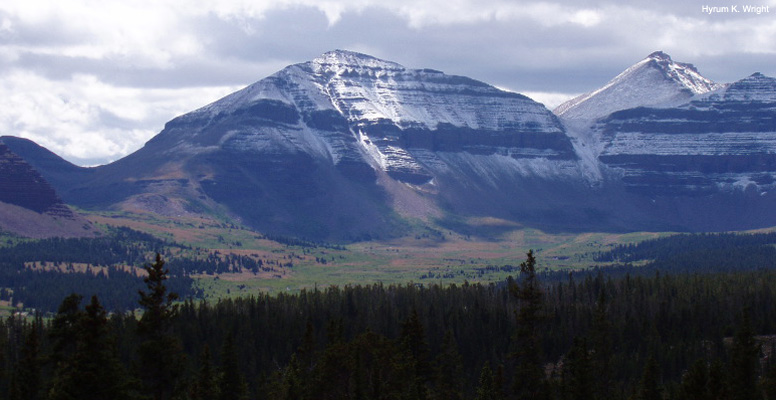 High Uinta Wilderness in Utah
Wilderness areas fall into a separate category from national parks. Components of the National Wilderness Preservation System, unless they lie within a national park or wildlife refuge, were unaffected by the shutdown. Hikers who wanted their dose of canyon country could visit the Grand Canyon-Parashant National Monument on lands administered by the Bureau of Land Management, or BLM, in Arizona. Hunters could get into the Weminuche Wilderness in San Juan National Forest in Colorado or the High Uintas Wilderness in the Wasatch-Uinta-Cache National Forest in Utah to pursue elk as planned. Boaters, excited about their river adventure, could get onto the Owyhee River on BLM lands in southern Idaho.
In Alabama and Arkansas, New Hampshire and New Mexico, Washington and Wyoming, visitors to wild places on national forests and BLM lands were unaffected by the government shutdown, and businesses in nearby communities stayed in the black and localities collected their sales tax receipts because tourists came despite the 16-day shutdown.
Aside from the other benefits, designated wilderness protects clean sources of drinking water, healthy air to breathe, and majestic vistas and seasonal colors at which to marvel. It provides alternatives for Americans and foreign visitors to see the outdoors or visit public lands they hold so dear. If the shutdown showed us anything, it's that our natural heritage is hugely popular. And lucrative, too, to the economies of small, rural towns.
Congress could help ensure that there will always be plenty of spectacular public lands to enjoy. It should act on the more than 20 bills that have been introduced by Democrats and Republicans alike to designate additional wild places in the wilderness system. The President, likewise, can exercise his prerogative under the Antiquities Act to proclaim deserving swathes of public lands as national monuments on national forests and BLM lands. He, too, should act.
Outdoor spaces are enormously popular. Congress and the President should protect them permanently. If national parks and monuments are shut down again, people will then have alternatives on other public lands to enjoy open spaces, secluded canyons, lush forests, and wild country.