Pacific Leaders Call for Oceanwide Shark Protections
Resolution opposes U.S. proposal that could weaken shark conservation laws
Leaders from a dozen countries, states, and U.S. territories across the Pacific Ocean are calling for oceanwide protections for sharks—a move that underscores a growing commitment to ending unsustainable shark fishing in the region.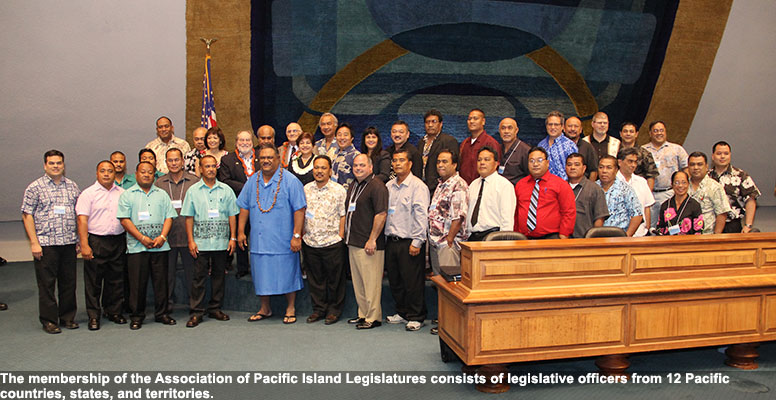 The resolution requests that all Pacific Island jurisdictions end the unsustainable commercial fishing of sharks by establishing a Pacific Islands regional shark sanctuary.

The sanctuary would extend from Palau to Hawaii in the north and New Caledonia to French Polynesia in the south, encompassing nearly one-quarter of the Earth's surface. The area would serve as a haven for multiple species of threatened or endangered sharks such as hammerhead and oceanic whitetip.

The leaders approved the resolution during the general assembly of the Association of Pacific Island Legislatures, or APIL, in Honolulu on June 27, 2013. So far, six Pacific countries and U.S. territories have declared sanctuaries throughout 4.2 million square miles of water where commercial shark fishing is banned. The resolution asks more Pacific leaders to join the effort and calls for nations to collaborate on sanctuary best practices, including enforcement, research, education, and policies.

"Protections for sharks have to move forward," says APIL President Judi Won Pat, who is the speaker of the Guam Senate. "As Pacific Islanders, we share these resources, and with these actions, we are telling the world that sharks are worthy of our respect and protection."
As Pacific Islanders, we share these resources, and with these actions, we are telling the world that sharks are worthy of our respect and protection.

Judi Won Pat, president, Association of Pacific Island Legislatures
The resolution also explicitly opposes an Obama administration proposal to backtrack on shark conservation progress in 10 U.S. states and territories that ban the sale, trade, and possession of shark fins. The National Oceanic and Atmospheric Administration has proposed rules that would essentially overturn these local laws, arguing that they may conflict with federal law because they interfere with fishing in U.S. waters. Shark advocates are working to change these proposed rules.

"The members of APIL are conservation trailblazers," says Angelo Villagomez, a shark policy expert with The Pew Charitable Trusts. "It is very exciting to see the call for shark protections expand throughout the Pacific."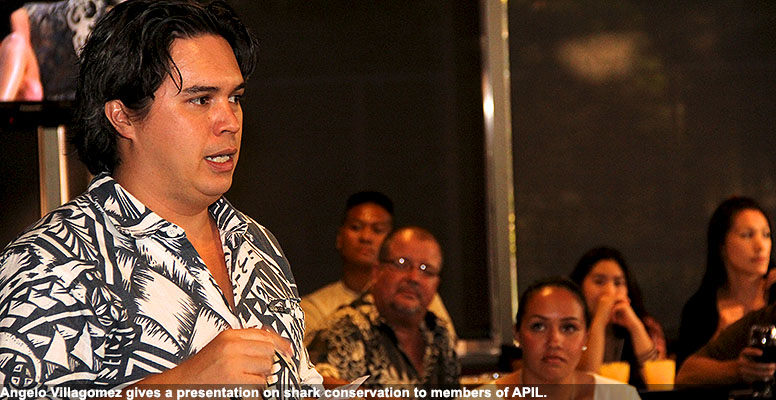 The proposal for Pacific protections follows conservation action by Lt. Gov. Anthony Tareq of Yap and Gov. John Ehsa of Pohnpei, who recently signed into law protections that will end shark fishing and the trade of shark fins in their states. Yap and Pohnpei are members of the Federated States of Micronesia along with Chuuk and Kosrae. The APIL is composed of American Samoa, Commonwealth of the Northern Mariana Islands, Island of Guam, Republic of the Marshall Islands, Republic of Palau, the U.S. state of Hawaii, Republic of Nauru, Republic of Kiribati, and the Federated States of Micronesia.

The need to protect sharks is growing more urgent because an average of 100 million sharks are killed each year, mostly to provide fins as soup ingredients for Asian markets. Sharks are slow-growing, late to mature, and have few pups. They cannot reproduce fast enough to keep up with fishing rates; a third of all shark species are headed for extinction.