Blockbuster Month for Wilderness
June is the traditional start of summer blockbuster season for Hollywood. Nearly 2,700 miles east of the entertainment capital, it was also a banner month for wilderness legislation in our nation's capital.
On June 19, in what one Capitol Hill media outlet described as a "rare burst of productivity," the U.S. Senate approved three wilderness bills, along with 11 other pieces of legislation. A 20,000-acre addition to Alpine Lakes in Washington State, a 30,000-acre tract in Sleeping Bear Dunes National Lakeshore along Lake Michigan, and more than 30,000 acres of rugged rain-forest terrain in Oregon's Coast Range were adopted by unanimous consent, meaning that no senator objected when the motion was made.
More good news, and signs that hard work is paying off: Just the day before, the Senate Energy and Natural Resources Committee reported to the Senate floor 12 bills, including three pieces of wilderness legislation, and two other important land conservation measures. The three bills would protect Oregon Treasures (including the Wild Rogue River and Cathedral Rock on the John Day River), the San Juan Mountains in Colorado, and Nevada's Wovoka wilderness. These three join five others previously reported by the committee. Together, they would safeguard more than 290,000 acres of our most pristine public land.
Also receiving committee action was retiring Montana Senator Max Baucus' North Fork Protection Act, which would withdraw Forest Service lands in Montana's Flathead River Valley from oil and gas leasing. This legislation is the result of a deal with the Canadian government to also prevent harmful mining and degraded water quality on the other side of the border.
Finally, the Valles Caldera National Preserve Act, which would turn management of New Mexico's Valles Caldera over to the National Park Service, was sent to the Senate floor. Previously, the area was managed by a third-party commission. The transition is supported by local conservation and hunting groups, which believe it will result in better management, greater visitation, and more opportunities for sportsmen.
Several complex bills—such as Senator Murkowski's Sealaska legislation and a bill allowing motorized access on Cape Hatteras National Seashore—were also approved by the committee. The ability to negotiate and advance wilderness legislation as well as these other bills in a bipartisan manner highlights the comity and productive relationships on both of the aisle and bodes well for the Senate's chances to finally pass a larger package of public lands legislation.
In late June, the Senate committee held a hearing focusing on forest management issues and the challenges facing citizens and federal land managers across the West in designing, analyzing, and implementing forest projects. Senators heard from witnesses that collaborative efforts such as those in Idaho's Clearwater Basin and in western Montana (both of which are supported by Pew) are working but continue to be hamstrung by agency inefficiency and other issues. Senator Wyden indicated his desire to see the federal agencies conduct large landscape-level analysis, provide incentives for early collaborations, and work toward reforms to make the federal process more efficient, and to see environmental laws work better "without sacrificing bedrock environmental values."
A fair portion of the hearing was spent on "ecological forestry" and the issue of how to manage what are known as the O&C lands in western Oregon—the 2.8 million acres of forest managed by the Bureau of Land Management under a special 1937 law. Senator Wyden said he envisioned a portion of the lands being designated to provide environmentally sustainable timber volume and at the same time to protect the land and water, which have great ecological and recreational value. Pew has been working with the senator on ways to achieve these goals, which are shared by many Oregonians. Recently, a Pew-commissioned poll found that Oregon residents overwhelmingly favor protecting clean drinking water, ancient forests, and other places of conservation value from logging and development. At the same time, the poll showed Oregonians favoring an ecological forestry model—in which logging is done to mimic natural conditions and provide for diverse habitat—over other management regimes.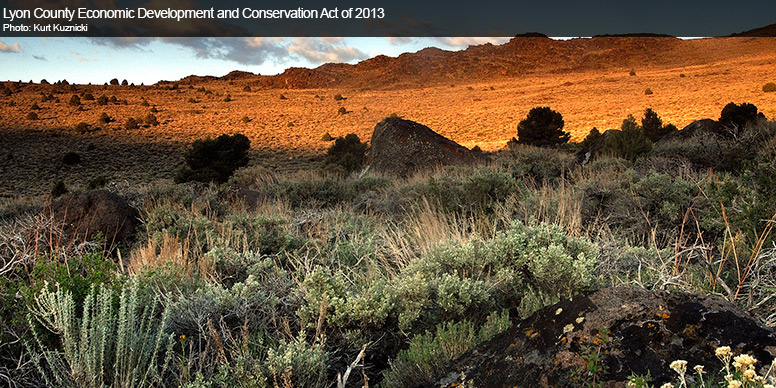 And last but certainly not least, in a statement on the floor of the House of Representatives, Natural Resources Committee Chairman Hastings announced his intention to act on several pieces of wilderness legislation. He reminded House members of subcommittee chairman Bishop's intention to hold a hearing on wilderness legislation in July and said the committee intends to consider bills to protect Sleeping Bear Dunes in Michigan and Alpine Lakes in Washington, specifically.
June was most definitely a blockbuster month. After years of inaction (although many attempts), the Senate finally voted in favor of designating new areas as wilderness, and Hastings, the skeptical House committee chairman, plans to consider wilderness legislation. Wilderness advocates in Washington and around the country are working diligently to write the sequel, in which the entire Congress again embraces the promise of wilderness and sends legislation to the White House for the president's signature.