217 Civil Society Groups Call on European Union Fisheries Ministers to End Overfishing
As negotiations on the reform of the European Union's Common Fisheries Policy, or CFP, enter the final and decisive stage, more than 217 civil society groups are calling on EU fisheries ministers to support an end to overfishing and the speedy restoration of fish stocks.

"Two-hundred and seventeen civil society groups have reminded ministers that ending overfishing is a legal obligation for the EU and that it makes economic, social, and environmental sense," said Uta Bellion of The Pew Charitable Trusts. "We are calling on EU fisheries ministers to follow the example of Australia, New Zealand, and the United States and agree to a policy that will allow fish stocks to recover to sustainable levels."
On February 6, the European Parliament voted overwhelmingly in support of ending EU overfishing by 2015 and the restoration of fish stocks by 2020. But the 27 fisheries ministers on the Fisheries Council have so far rejected these targets. They agreed only to end overfishing by 2020 and have not set a target for restoring fish stocks.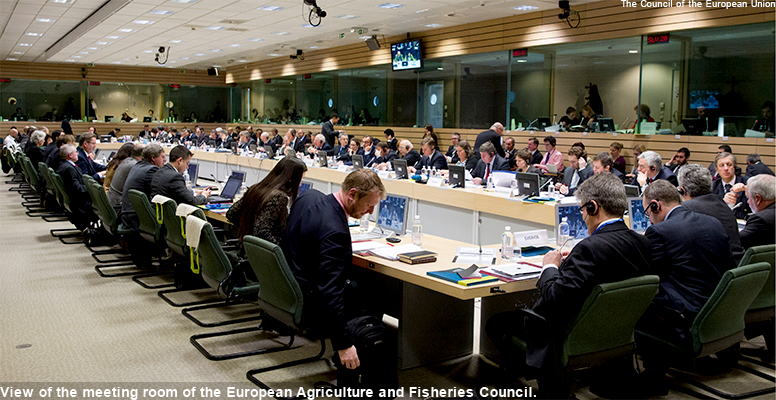 As they negotiate the shape of the reformed fisheries policy, the Council and Parliament have an opportunity to end 30 years of EU fisheries mismanagement:
Currently, 47 percent of the assessed stocks in the Atlantic and 80 percent in the Mediterranean are overfished, along with five of seven fish stocks in the Baltic.
If EU member States rely only on wild fish caught in their waters this year, they would run out of fish on July 6. This has occurred in early July the past four years.
Overfishing of EU stocs is wasting more than 3 billion euros in potential landed value every year, which could support more than 100,000 additional jobs.
"We urge EU fisheries ministers to ensure that the Common Fisheries Policy becomes a tool for sound fisheries management, for securing a stable source of wild-caught fish for European markets, and for providing a sustainable and profitable future for the fishing communities," Bellion said.