Mail Ballots in Contra Costa County, California
Return to Election Data Dispatches.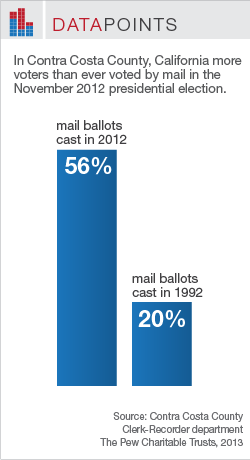 A newly released report from Contra Costa County, California, shows more voters than ever voted by mail in the November 2012 presidential election, reflecting a general trend in California.
Of the 442,143 votes cast in the county, 56 percent were mail ballots, compared to 20 percent 20 years ago.
The majority of mail ballots—64 percent—were received in the final nine days up to and including Election Day.