Growing America's Wilderness One Step at a Time
This week, Senator Barbara Boxer (D-Calif.) introduced the Beauty Mountain and Agua Tibia Wilderness Act of 2011 (S. 1574), the companion to H.R.41 filed by Rep. Darrell Issa (R-Calif.). Together, these bills would protect 21,000 acres in California as wilderness (see map below). The legislation marks another step in the continuing work to protect our public lands.
These areas lie along the boundary between Riverside and San Diego counties, California, about 50 miles north of San Diego. Each reflects the fundamental story of how our National Wilderness Preservation System is growing, thanks to the continued commitment of Members of Congress of both political parties—and to citizen involvement—to find common ground to protect more wilderness.
View photos of the Beauty Mountain and Agua Tibia area:
Agua Tibia: 80 Years of Incremental Protections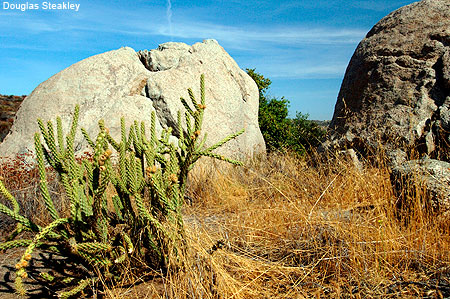 The Agua Tibia area is dominated by a three-mile long crest that rises from 4,400 feet at the northwest end to the peak of 5,077-foot Eagle Crag at the southeast end. Over the past 80 years, the area has grown through incremental protections.
The U.S. Forest Service initiated protection for what was then called the "Agua Tibia Primitive Area" in 1931.
In 1975, President Nixon recommended that Congress establish the Aqua Tibia Wilderness area at roughly 16,000 acres.
In March 2009, President Obama signed the Omnibus Public Land Management Act, adding another 2,000 acres to the Riverside County portion of this area.
The proposed legislation would add 13,635 acres in San Diego County to the Agua Tibia Wilderness.
Beauty Mountain: A Decade Towards Designation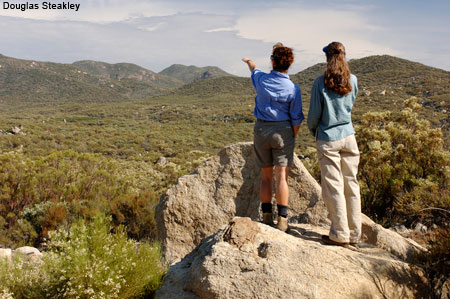 Despite being a well-loved hiking and horseback riding area, Beauty Mountain—which lies east of Agua Tibia—was not recognized as a potential wilderness area for many years, primarily because of intermingled privately-owned lands. However, it too won protection through perseverance over time.
Over the past decade, The Wilderness Land Trust purchased 2,300 acres of these private lands and then donated them to federal ownership, clearing the way for wilderness protection.
The 2009 omnibus lands bill included the designation of the magnificent 15,627-acre Beauty Mountain Wilderness.
The proposed legislation would add 13,635 acres in San Diego County to the Beauty Mountain Wilderness.
These two areas illustrate that our National Wilderness Preservation System did not emerge fully formed when the Wilderness Act was signed into law in September 1964. Rather, it is a system that is gradually being built-up through congressional designations.
From just 54 areas totaling nine million acres in 1964, our wilderness system has grown to more than 750 areas comprising 109.5 million acres today.
Map: