Charles G. Mullighan, M.D.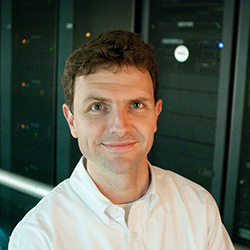 Title

Department

Institution

Address

262 Danny Thomas Place
Mail Stop 342

City, State, ZIP

Phone

(901) 595-3387

Email

Website

http://www.stjude.org/mullighan

Research field

Award year
Research
My lab interests include using high-resolution, genome-wide approaches to identify genomic aberrations contributing to leukemogenesis and influencing leukemia outcome.Towards these studies we are analysing microarray-based data of DNA copy number abnormalities, loss-of-heterozygosity, epigenetic changes, gene expression studies, and microRNA profiling. In addition, we are taking an in vitro and in vivo experimental approach to model genomic abnormalities in leukemogenesis. Lastly, we are investigating the genetics of disease susceptibility and disease phenotype, most notably the genetic determinants of allogeneic hematopoietic stem cell transplant outcome.