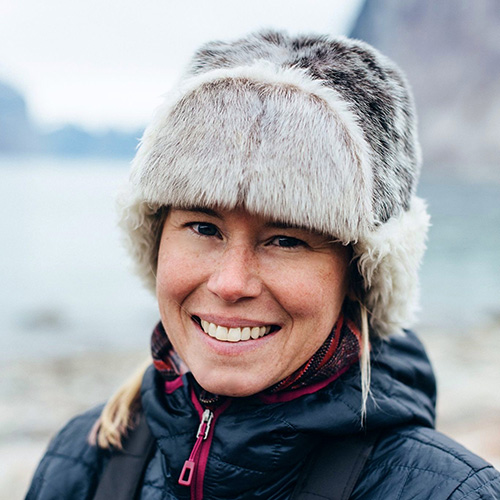 Title

Institution

Country

Email

Award year
Research
Designing an Inuit-led research and monitoring program for Pikialasorsuaq, the North Water Polynya
Pikialasorsuaq, which means "great upwelling," is the Inuit name for the North Water Polynya—an ice-free area of the Arctic Ocean that forms each spring between Canada and Greenland. The open waters of the Pikialasorsuaq, the region's largest polynya, are highly biologically productive because of early spring plankton blooms that occur as nutrient-rich water is exposed to sunlight, which increases these organisms' productivity.
These habitats are important refuges and feeding grounds for marine species that remain in the Arctic during winter and vital to Inuit communities' food security and culture. Unfortunately, rapid warming and increasing industrial activities in the Arctic are changing the dynamics of the Pikialasorsuaq, threatening the ecosystem and the people that rely on it.
Fox will work closely with Inuit to establish a community-based research and monitoring plan for Pikialasorsuaq, the North Water Polynya. The plan will improve understanding of this critical area, develop strategies to monitor climatic and ecological changes, and establish guidelines for sustainable use of its resources. It will include Inuit knowledge, values, and research approaches.
Working with the Inuit Circumpolar Council's International Pikialasorsuaq Commission and Inuit experts and communities in Canada and Greenland, she will document knowledge related to the polynya, identify research priorities and knowledge gaps, and develop a set of indicators to assess the health of these ecosystems. This research will support Inuit communities in leading research in a changing environment and inform the potential establishment of an Inuit-managed marine protected area in the region.
To learn more about Fox, read her bio: https://nsidc.org/research/bios/fox.html