Pew Praises House Bill to Fund Maintenance of National Parks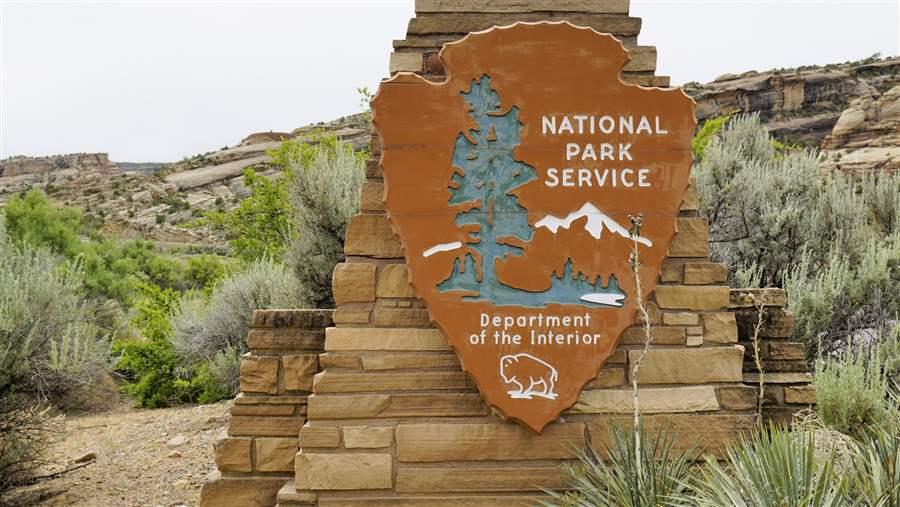 The bipartisan National Park Service Legacy Act would provide dedicated funding to reduce the nearly $12 billion repair backlog at national park sites.
© iStock
WASHINGTON—The Pew Charitable Trusts commends Representatives Will Hurd (R-TX), Derek Kilmer (D-WA), Colleen Hanabusa (D-HI), and Dave Reichert (R-WA) for introducing the National Park Service Legacy Act in the House of Representatives today. The bill mirrors legislation in the Senate sponsored in March by Senators Mark Warner (D-VA) and Rob Portman (R-OH) and would establish a fund to dedicate federal money each year to address deferred maintenance at more than 400 national park sites. Marcia Argust, who directs Pew's campaign to restore America's parks, issued the following statement:
"This bill proves that the call for Congress to fix our aging parks is being heard. More than 75 municipalities have passed resolutions asking Congress to restore our park infrastructure. And more than 1,800 organizations, businesses, associations, chambers of commerce, and elected officials have signed a letter urging congressional lawmakers to provide dedicated funding to repair the national parks by reducing the size of their deferred maintenance backlog.
"This legislation can make a difference. Rehabilitating the historic buildings and other infrastructure in our national parks will ensure that future generations can explore and learn from treasures such as the Grand Canyon, Ellis Island, Martin Luther King Jr. National Historic Site, and Yosemite National Park.
"With a record 331 million visitors to National Park Service sites in 2016, it's clear that Americans value these unique places—as do the nearby communities that benefited from the $18.4 billion spent by visitors last year.
"With needed repairs approaching nearly $12 billion, it's important to provide reliable annual funding soon to preserve our iconic places and pieces of our history—and keep costs from escalating. This bill is an important step toward addressing the maintenance backlog in our national parks."