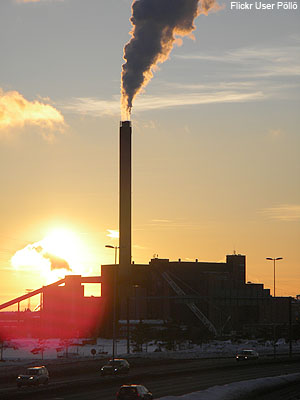 Phyllis Cuttino, director of the Pew Clean Energy Program, issued the following statement today supporting the ''Expanding Industrial Energy and Water Efficiency Incentives Act of 2012'' introduced by Sen. Jeff Bingaman (D-NM), chairman of the Energy and Natural Resources Committee, Sen. Diane Feinstein (D-CA), and Sen. Olympia Snowe (R-ME) that incentivizes the adoption of combined heat and power and waste heat recovery projects.
"We applaud Sens. Bingaman, Feinstein, and Snowe for introducing legislation that will enhance energy efficiency in industrial and other settings. Today, combined heat and power (CHP) and waste heat recovery processes provide more than 80 gigawatts of energy in the United States—almost 9 percent of the nation's total electricity capacity. Capturing excess heat from industrial processes and turning it into power and usable heat saves money and furnishes reliable electricity to factories and other industrial facilities, hospitals, universities, and military bases.
"By encouraging adoption of CHP and waste heat recovery technologies, their bill is a common-sense approach that will help manufacturers to become more efficient, reduce their energy costs, create highly skilled technical jobs, and deliver reliable power.
"Creating jobs, reducing costs for manufacturers, saving energy, and ensuring greater grid reliability are energy solutions our country needs now."
Notes:
CHP uses proven industrial energy efficiency technologies that utilize otherwise-wasted heat produced during electricity generation and manufacturing activities to heat additional buildings or generate electricity reliably and affordably.
The bill would adjust the current investment tax credit (ITC) for industrial efficiency technologies by expanding the type of projects that qualify to include waste heat recovery systems and CHP facilities and apply the existing 10 percent ITC to a project's first 25 megawatts, rather than the first 15 megawatts, as is currently the case.
More than 350 businesses, nongovernmental organizations, unions, and other associations have expressed support for doubling the nation's industrial energy efficiency (see advertisement at www.PewTrusts.org/IndustrialEfficiency).