Pew Statement on Tenth Circuit Court Roadless Ruling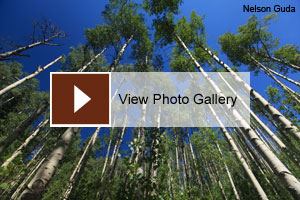 Jane Danowitz, director of the Pew Environment Group's U.S. public lands program, issued the following statement regarding today's ruling from the Tenth Circuit Court of Appeals to uphold the 2001 Roadless Area Conservation Rule, which was issued to protect nearly 60 million acres of America's national forests.
"Today's decision is among the most significant conservation victories in several decades. It reinforces the roadless rule as the cornerstone of protection for our national forests and preserves these landscapes for generations to come.
"The decision clears the way for the Obama administration to fulfill its promise to enforce the roadless rule as the law of the land. It also allows the administration to reject a flawed Colorado plan to manage national forests there, developed as an 'insurance policy' when the national rule's legal status was in doubt.
"The importance of maintaining a national policy to preserve America's most pristine forests cannot be overstated. Without the roadless rule, protection of these national forests would be left to a patchwork management system that in the past resulted in millions of acres lost to logging, drilling and other industrial development. We urge the Obama administration to move swiftly to ensure that all undeveloped national forests – including those in Colorado – will benefit from the rule's safeguards."
Background
The Roadless Area Conservation Rule was issued in 2001 to protect nearly 60 million acres, or roughly one-third of undeveloped U.S. Forest Service lands. It was the result of the largest public lands review process in U.S. history, with more than 1.2 million comments and 600 public hearings.
In 2005, the Bush administration attempted to replace the national rule with a discretionary state-based petition process. The Bush administration also created a temporary exemption for the Tongass National Forest from the rule, which conservation groups have urged the Obama administration to lift. In August 2009, the Ninth Circuit Court of Appeals upheld a lower court decision to reinstate the roadless rule for the majority of roadless areas. The Obama administration has expressed strong support for the national policy, and asked the Tenth Circuit Court of Appeals to uphold the 2001 roadless rule and reject a 2008 decision by a federal court in Wyoming that held that the roadless rule violated federal environmental law.