Pew Applauds Introduction of Bill to Protect Tennessee Land
Measure would be first new wilderness for Tennessee in nearly 25 years
The Pew Campaign for America's Wilderness today applauded Senators Lamar Alexander (R-TN) and Bob Corker (R-TN) for the introduction of the Tennessee Wilderness Act, a bill to permanently safeguard nearly 20,000 acres of the Cherokee National Forest. The measure would add land to five existing wilderness areas and create the new Upper Bald River Wilderness, all of which were recommended for protection by the U.S. Forest Service in its 2004 plan.
"Tennessee's southern Appalachian Mountains represent one of the world's most biologically diverse temperate forests," said David Dreher, policy manager with the Pew Campaign for America's Wilderness. "Areas in the bill contain remnant bands of old growth hardwood forest, which is rare for the Eastern United States."
The measure would preserve important habitat for brook trout, black bear, bobcat and White-tailed deer as well as migratory, breeding and wintering areas for numerous bird species. Provisions are also included for portions of the popular Appalachian and Benton MacKaye trails and the site of the 1996 Olympic whitewater events.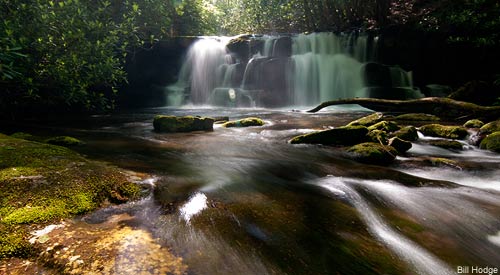 "Protecting these areas makes good business sense for the economies of the surrounding communities," added Dreher. "The tourism and recreational industries benefit greatly from wilderness designation and the assurance that popular activities such as hiking, boating, hunting, fishing and camping will continue for generations to come."
"Thanks to Senators Alexander and Corker for recognizing the importance of protecting the Cherokee and signifying that wilderness is not a partisan issue. If enacted, this will mark the first new wilderness in the Volunteer State in nearly 25 years."