Turn Heat Into Power, with Efficiency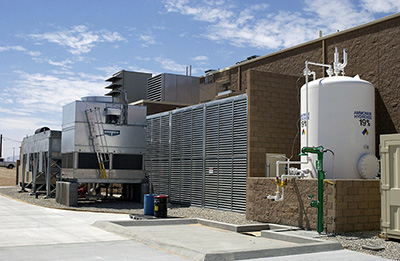 In Ohio, as in many other states, most power plants operate at efficiency levels of just 33 percent to 45 percent. That means as much as two-thirds of the fuel used to produce electricity is released into the atmosphere and wasted.

As consumers, it's hard to imagine paying for 10 gallons of gas and being able to use only three. But that's exactly what our local businesses are experiencing as they pay their utility bills. Wasted fuel (coal, natural gas, or biomass) at power plants hurts Ohio's ratepayers and makes our manufacturers less competitive. By finding ways to deploy technologies that reduce waste and promote efficiency, we can help businesses save money on energy, achieve Ohio's clean energy goals, and grow Ohio's manufacturing sector, which employs more than 660,000 people.

Industrial energy-efficiency technologies, which have been used in some form for more than 100 years, can help. The easiest efficiency gain is normally the simplest as well, such as turning heat into power through various methods of "co-generation." Waste-heat recovery, for example, uses available heat in the exhaust from existing manufacturing and power plants to produce additional power.

Another co-generation technique is combined heat and power, which captures waste heat that normally would be expelled through cooling towers to generate electricity. Using these methods, businesses can achieve energy efficiencies of 75 percent or greater.

The United States currently generates 82 gigawatts of electricity — about 8 percent of total U.S. production — from the more than 3,700 facilities using these efficient technologies. In Ohio, though, less than 2 percent of the state's electricity — approximately 521 megawatts — is generated by about 45 businesses, hospitals and universities using industrial-efficiency systems.
Now is the best time for Ohio-based businesses to strengthen their competitiveness by promoting these strategies to lower energy costs and increase productivity.
Gov. John Kasich has taken on this challenge. Ohio is serving as a model for other states by allowing waste heat recovery and combined heat and power systems to qualify as renewable power technologies. In turn, that decision will enable the state to meet its renewable energy and energy efficiency goal of producing 25 percent of its energy from renewable sources by 2025.

That gets us moving in the right direction, but Ohio can do better. The consulting firm ICF International estimates that it is possible to capture more than 10 gigawatts of waste heat in Ohio, which would deliver electricity to customers at a lower cost than almost all other generating technologies.

To get there, we need national goals and the right incentives. Last August, the White House announced a goal of increasing industrial efficiency 50 percent by 2020 and of studying barriers to deployment with stakeholders. This is an excellent first step, but more needs to be done.

Recently, U.S. Sens. Rob Portman, an Ohio Republican, and Jeanne Shaheen, a New Hampshire Democrat, introduced bipartisan legislation to help manufacturers and new users of these technologies deploy them more broadly through a revolving grant fund to the states. Federal efforts to improve tax incentives for investment in industrial-efficiency projects can complement their work.

A national increase to more than 160 gigawatts in industrial energy efficiency — double current capacity — could create as many as 1 million highly skilled jobs, according to the Oak Ridge National Laboratory. And improving the efficiency of power generation could result in more than $200 billion in private investment over 10 years, according to a study by the Industrial Energy Consumers of America.

Now is the best time for Ohio-based businesses to strengthen their competitiveness by promoting these strategies to lower energy costs and increase productivity. Research by The Pew Charitable Trusts consistently shows that countries with consistent energy policies, such as China, Germany, and Japan, realize increased private investment as well as manufacturing and job growth. Here in the United States, industry leaders have told Sen. Portman and other congressional and federal leaders that we need to adopt clear, consistent, long-term energy policies that allow American businesses to thrive and make our country more energy secure.

We know there is a multitrillion-dollar opportunity in the clean energy sector. With such a great potential to deploy additional industrial-efficiency technologies in Ohio, it is critical to establish policies that allow companies to pursue these opportunities. With proper incentives, Ohio businesses and manufacturers can embrace these innovations, create jobs, and bolster the state's economic position. And this is precisely the kind of jump start our economy needs.