Can Technology Save the Earth?
How can we connect science, data, and technology to advance global conservation goals?
From food security risks and species loss to deforestation and drought, the Earth faces increasing environmental challenges. Could technology be the key to solving some of our biggest environmental problems?
On Wednesday, May 17, guests joined the Pew Trusts and a panel of leading experts to explore how the latest science, front-line technologies, and big data can reveal global trends and help protect our planet.
Panelists brought their extensive experience in using innovations and strategies to address environmental issues and discussed how advanced tools—such as satellite monitoring and forensic science—can benefit worldwide conservation efforts.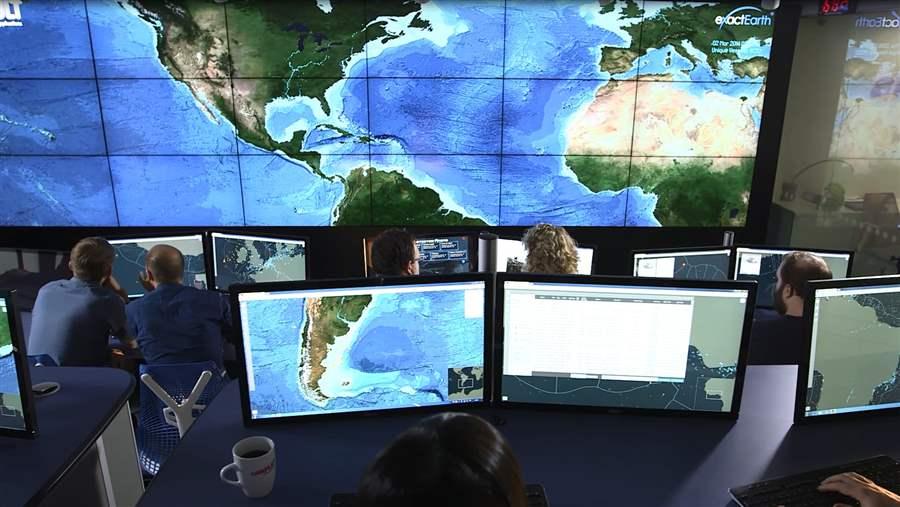 With expert insight from:
Kerri-Ann Jones, vice president of research and science, The Pew Charitable Trusts, and former U.S. State Department assistant secretary for oceans and international environmental and scientific affairs
Tony Juniper, special advisor to The Prince of Wales' International Sustainability Unit, president of The Wildlife Trusts, and fellow with the University of Cambridge Institute for Sustainability Leadership
Rear Adm. Nick Lambert, ambassador to Satellite Applications Catapult's Blue Economy Initiative
Callum Roberts, professor of marine conservation at the University of York's Environment Department
Susan Urahn, executive vice president and chief program officer, The Pew Charitable Trusts (moderator)
Welcome by:
Rebecca Rimel, president and chief executive officer, The Pew Charitable Trusts
Join the conversation on Twitter by following @Pew_EU and using the hashtag #EarthTech.
Time:
6:30 - 7:30 PM BST/1:30 - 2:30 PM EDT
Location:
One Great George Street, 1 Great George St., London, UK