What Employer Supports Would Help Workers Transition Into Retirement?
Survey finds that employer-sponsored financial wellness programs do little to inform strategies for handling 401(k) assets
What Employer Supports Would Help Workers Transition Into Retirement?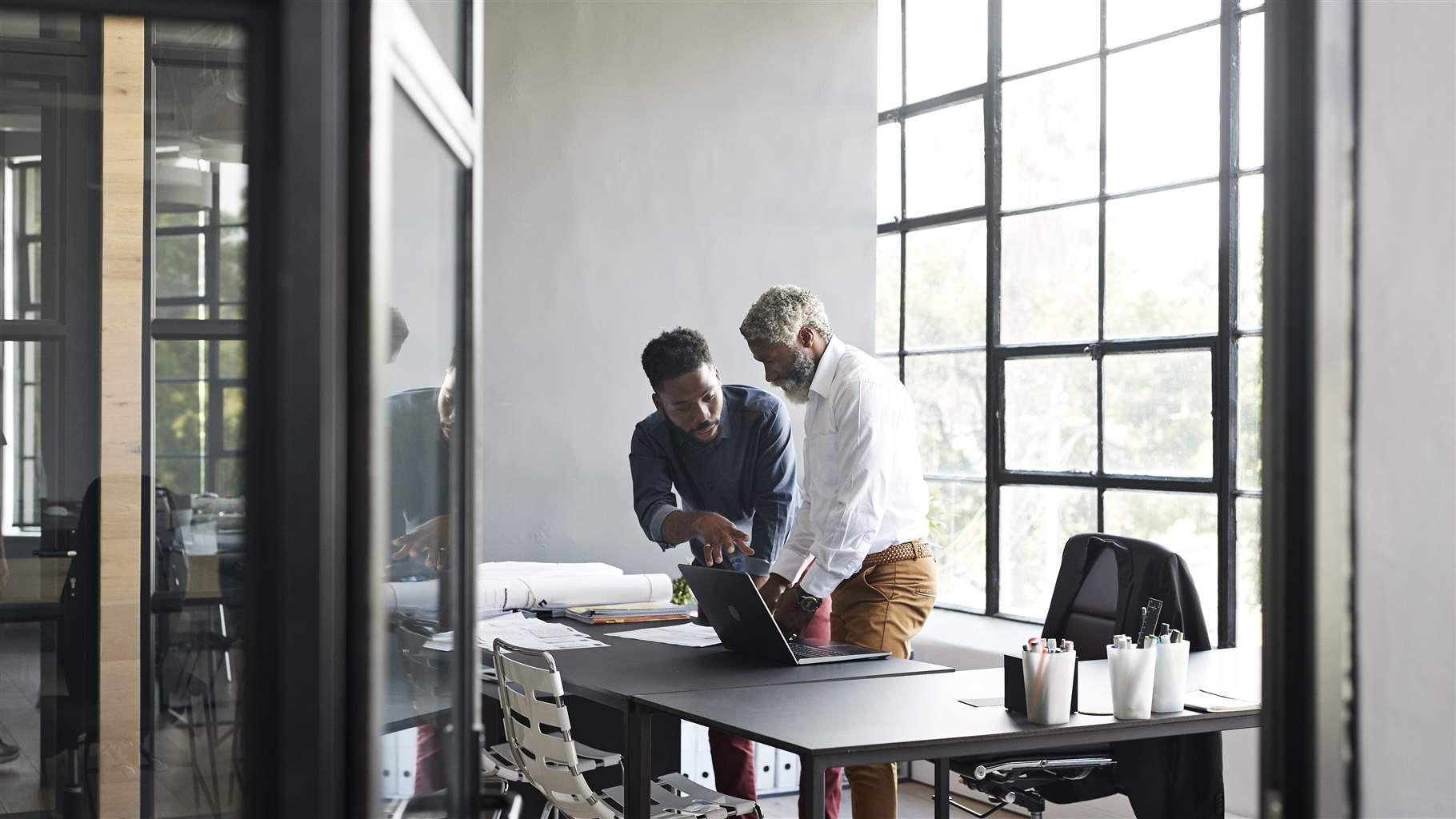 Employers have increasingly offered financial wellness programs to assist employees in managing their finances and to plan their retirements, but survey data shows that workers don't make markedly different decisions whether they receive such supports or not. Still, retirees who consulted a financial adviser are somewhat more likely than those who do not to roll the money in their workplace savings programs into individual retirement accounts (IRAs).
More businesses also are offering supports such as flexible work schedules or the ability to reduce hours to help workers transition into retirement. Employer surveys indicate that they are motivated to provide retirement benefits to help attract and retain workers. But it can be difficult to assess how such supports relate to worker behavior.
When workers retire, they often must decide whether to leave their savings in a workplace plan such as a 401(k) or roll them into an IRA. IRAs can offer greater control over investments, access to professional advice, and the opportunity to consolidate accounts, but they also can come with higher fees that can erode savings. Even small differences in fees can add up over time. Still, few workers approaching retirement make fees a critical factor in their decision-making process.
To better understand these complex decisions about financing retirement, Pew surveyed 1,125 older workers and recent retirees ages 55 to 75 in mid-2020. Part of the survey focused on whether and how external sources of information—such as financial advisers and employer financial wellness programs—play a role, if at all, in how workers handle IRA rollovers as they transition into retirement.
The survey results indicate that financial advice could be beneficial. A quarter of workers said they didn't know what they planned to do with their savings when they retired. Still, half of all respondents said that they had used a financial adviser to help them plan and prepare for retirement. Nearly 60% said they worked with a financial adviser when they retired.
For both workers and retirees, access to financial advice appears to be a key factor associated with the likelihood they will roll their savings over to an IRA. About half (52%) of retirees who had talked to an adviser said they had rolled over their savings while just 39% of those who had not spoken to an adviser reported doing the same. Meanwhile, roughly 1 in 5 workers who had spoken to an adviser said they planned to roll their savings into an IRA when they retired; just 12% of older workers who had not spoken to an adviser planned to do the same.
Many workers and recent retirees said that part of the reason they would or had decided to roll their savings into an IRA was so that they had access to professional advice. Workers and recent retirees also used financial advisers to help them select their IRA providers.
Still, professional advice comes at a cost and the fees can vary by adviser and product. If fees are excessive or retirees don't fully understand how fees can affect their nest egg, retirees could see an erosion of their long-term financial security. The fees charged by some financial advisers can be complex and often aren't clear, even to sophisticated and knowledgeable investors. That reality increases the likelihood that some investors may end up rolling their savings into higher cost IRAs or paying higher fees for services they may not want or need.
However, more than half of workers do not use a financial adviser to plan or prepare for retirement. Some may not find these services beneficial, while others may not be able to afford such help. For those who choose not to seek outside advice, employer financial wellness programs are an emerging source of support.
A 2019 Bank of America survey found that more than half (53%) of employers in the United States offered some type of financial wellness program. That's twice as many as did so in 2015. These programs can include financial education and planning and professional advice, plus offer financial tools and calculators designed to help employees make sound financial decisions at every stage of their careers, including at retirement.
Pew's survey asked retirees about a broad list of employer supports and programs. Although many said they chose to roll over at least some of their savings into an IRA at or before retirement, employer financial wellness programs do not appear to influence this decision. (See Figure 1.)