Trust Magazine
Pew's CEO Reflects on the Values That Produce Results
Q&A
Pew's CEO Reflects on the Values That Produce Results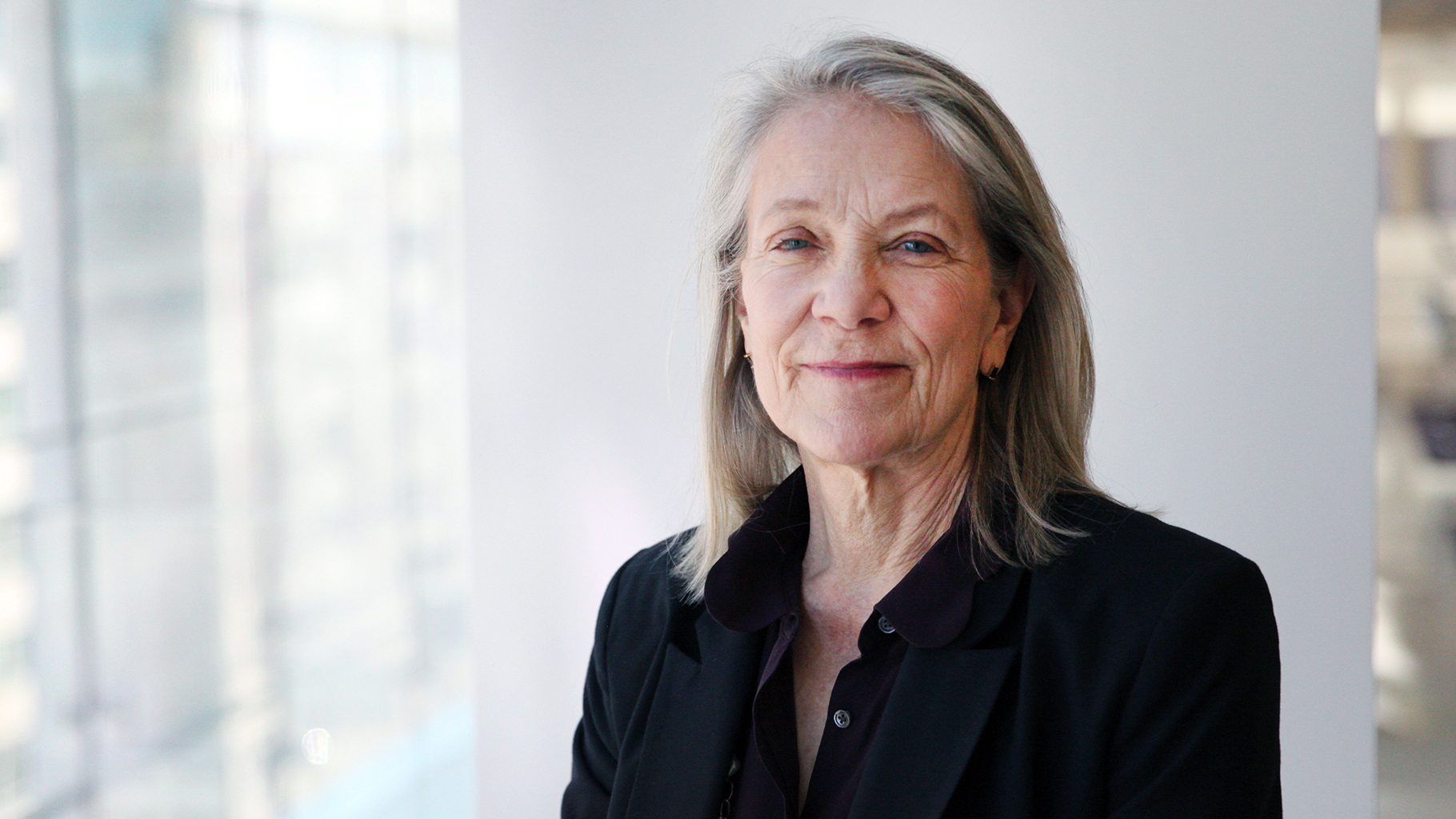 After joining The Pew Charitable Trusts in 1994 to lead its planning and evaluation division, Susan K. Urahn was named executive vice president in 2012, and then chief program officer in 2016. In 2020 she became president and CEO. As Pew marks its 75th anniversary, she sat down with Trust magazine to reflect on her early tenure, discuss her goals for the organization, and provide her perspective on its values.
What brought you to Pew?
I'd been working in policy and evaluation for the Minnesota Legislature when I got a call from Pew. They described a commitment to figuring out how foundations could evaluate their impact and asked if I'd like to come to work on that. And my answer was yes! The idea was very cutting edge at the time, and for me that was really appealing. As we dove into our evaluation process, we quickly learned that evaluating a foundation's work needed to start with articulating a strategy with measurable goals. My team was able to identify consistent themes about what works and what doesn't, regardless of what specific issue we were evaluating. Pew had a broad portfolio then and does today as well. The importance of looking across disparate projects for trends was an important experience that has guided me since.
How have you moved from one role to the next at Pew, and what is it about the organization that made you want to spend most of your professional life here?
After a few years in evaluation, I moved into program work. It was a really hard transition but also fun because I was no longer sitting on the sidelines asking questions about how work was done but doing the work myself. I began in education. Pew had mostly worked on K-12 and higher education, but I saw an opportunity to help expand preschool throughout the country. And I found that experience could reinforce what I knew about the important role the states play in making policy. That led to the idea for the Pew Center on the States, which allowed us to develop an expertise in helping state leaders make good policy rooted in strong research. State policy sometimes doesn't get the attention it deserves because there's so much focus on the federal level, but it's so much closer to where people live. And to move from one engaging topic to another—from pre-K to retirement security to affordable housing—is something I really enjoy. What I've liked is that each of my roles at Pew has required me to develop a new set of muscles, an expanded knowledge base, and a network of new colleagues. That's what keeps life interesting.
And then, in late 2019, you were offered the top leadership role here. Why did you take it on?
The opportunity to help move an organization that I knew really well and cared deeply about—well, how often do you get to do that? I had a strong sense that I knew the changes that needed to happen so that Pew could continue to innovate and make a measurable difference. I was thinking about questions like, How do we increase diversity? How do we engage the new generation in thoughtful ways? And what do you do when you're a nonpartisan, research-based organization in an increasingly partisan, rhetoric-driven world? A lot of people think that nonpartisanship isn't effective anymore, but I'm convinced that Pew has a model to succeed in that world and to make a difference. I'm committed to strengthening that.
Why is nonpartisanship so important for Pew?
If you have a policy reform done in a partisan way, that maybe a little more than half of the country really supports, it's just not going to last. You need support on both sides of the aisle. You need to have people believe that you're not coming at an issue from a partisan perspective but from an empirical one of wanting the very best policy, whether it might have roots in the right or the left. You can't be unsophisticated about it—those partisan pressures exist. But you have to understand where people are coming from and what matters to them. You have to conduct fact-based, nonideological research and figure out what's feasible. You have to slowly bring constituencies together and then broaden them. You achieve incremental goals along the way. All that takes time. But then 10 years later, you look back and go, "Wow. Look at that. We made huge progress."
How has Pew changed over the past 75 years and what has remained the same?
The issues we work on change, of course. That's what's so dynamic about working in policy and helps keep us engaged. And the times in which those issues play out evolve. You can't set a 10-year goal and just keep your eye on that goal, plowing ahead without being aware of what's going on around you, because the world changes on a pretty regular basis and you have to be ready for that. And, yes, Pew itself has changed, too, growing from a grantmaker to an actively engaged public charity directing and working on our own projects. But what has remained constant is our values—and that's the way it should be. We strive to have equity, to work with humility, and to have impact. We want to be inclusive, innovative, and operate with integrity. And, as I said, we are completely nonpartisan. These values determine how we approach our work, how we collaborate with each other, and how we engage with policymakers, our partners, and the public.
What is your vision for what Pew might look like a decade from now?
I'd like people to find us incredibly relevant and see that what we are working on is critically important. That may mean that we're focusing on an issue that may not be the topic of the moment, but it should be one that's especially significant over an arc of time. I see that approach in our efforts to reduce antibiotic resistance, get plastics out of the ocean, and help state policymakers invest scarce public resources in projects that are proven to work. I want us to be known as being better than almost anybody in bringing people together from very different perspectives around sensible policy goals. And I'd like us to be thought of as a fabulous partner that others want to work with to accomplish durable reform. If that could be us in a decade, I'd be very happy.