Clean Energy Provides Mission Assurance on Military Bases
New research shows that microgrids and on-site power reduce costs, improve energy security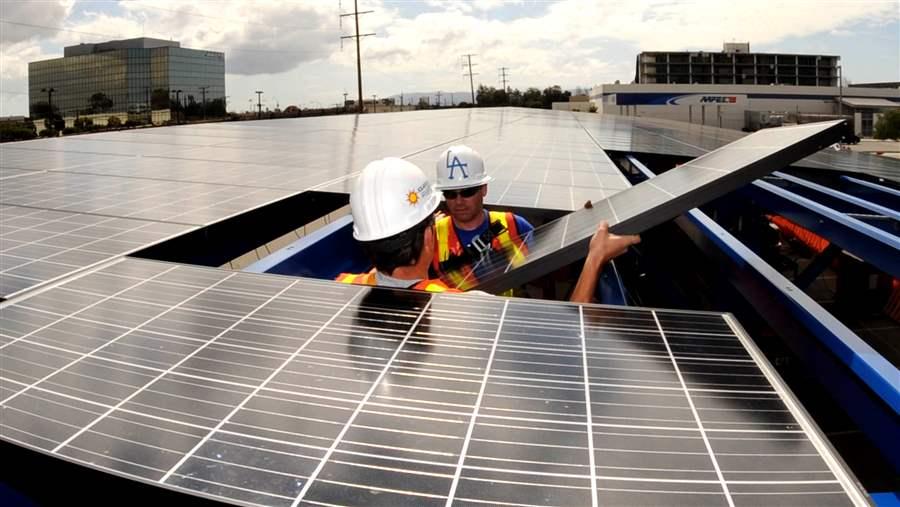 Contractors install solar panels at Los Angeles AFB, Space and Missile Systems Center.
© U.S. Air Force Photo by Lou Hernandez
Microgrids—local, interconnected power generation and distribution systems—can offer U.S. military bases a more reliable source of energy than stand-alone diesel generators and save $8 million to $20 million over a 20-year period, a new Pew-commissioned study found.
Increasing the use of renewable power and making energy efficiency improvements can also boost reliability and save taxpayer money, according to the study by Noblis Inc., a nonprofit science, technology, and strategy organization. New energy efficiency measures alone could save the Department Defense $1 billion a year, it found.
Ensuring an uninterrupted supply of power has become increasingly important to the Pentagon as it expands its missions at U.S. bases in support of overseas military operations, humanitarian relief efforts, and homeland defense. Policymakers also are exploring ways to strengthen energy security on military installations.