Experience Utah's Remote, Wild Wah Wah Mountains
The Pew Charitable Trusts is working with local organizations throughout the West and in Washington to ensure that planners at the Bureau of Land Management, or BLM, recognize the scientific, economic, and cultural imperatives to keep our West wild.
---
Profile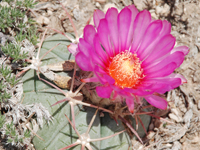 The 60,000-acre Central Wah Wah Mountains stand as a towering, forested sentinel over the arid plains of the Great Basin Desert in southwestern Utah, about 250 miles from Salt Lake City.
Rising 4,000 feet from the desert floor, these majestic peaks are an isolated, forest refuge for the high-elevation wildlife and plants that thrive there, and a secluded, remote recreational destination for those seeking outdoor adventure. Notably, the Wah Wah Mountains are home to one of the longest-living organisms on Earth: the bristlecone pine. This gnarled, stout tree grows in the mid- and high elevations of the range, often on exposed slopes. It is not uncommon to find trees older than 2,500 years.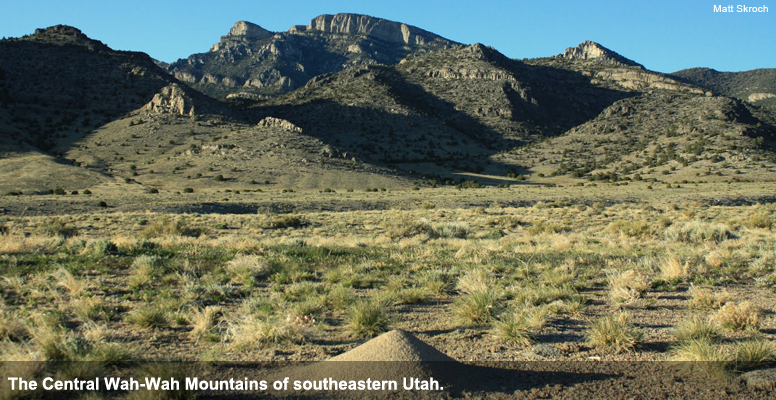 The Wah Wah Mountains and its surrounding landscape are public lands overseen by the Bureau of Land Management, which is revising a 20-year management plan that will make major conservation decisions related to how the area is protected for its wilderness characteristics. The Pew Charitable Trusts, the Grand Canyon Wildlands Council, and other local partners are encouraging the agency to protect the Wah Wah's ecological and wilderness values.
Learn more about the BLM's Cedar City planning process.
Visit the Central Wah Wah Mountains
A trip to the Central Wah Wah Mountains provides a wonderful complement to visiting nearby national parks in southern Utah, such as Cedar Breaks National Monument near Cedar City. Off the beaten path, adventurers will find solitude, amazing scenery, and the chance to spot Utah's rich wildlife, which include cougar, antelope and mule deer.
A detailed map of the area is highly recommended. The BLM website offers inexpensive 1:100,000-scale surface management maps. Two maps cover the Central Wah Wah Mountains: Wah Wah Mountains North and Wah Wah Mountains South.
An interactive topographical map of the area is available from trails.com.
Google Maps also covers the Wah Wah Mountains and has the added advantage of offering a satellite view of the range's Corral Canyon.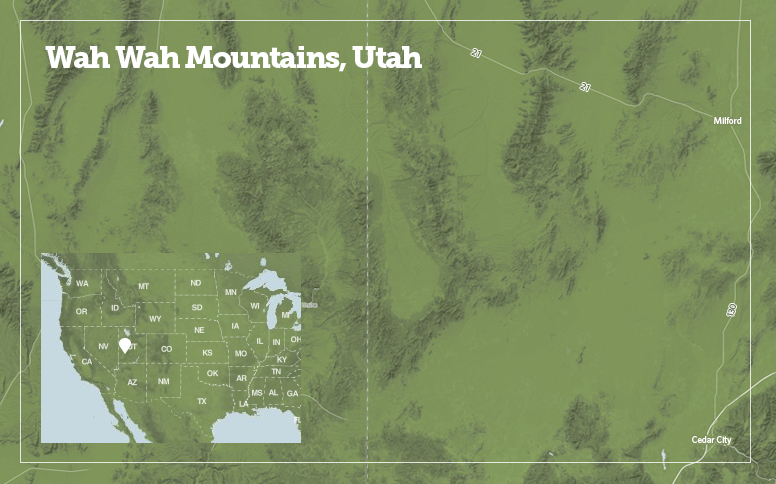 Travel tips
Be sure to bring printed maps, because cellphone service is unreliable. Fill up with gas before leaving the Milford area, carry plenty of water in your day pack, and wear sunscreen and a sun hat: Even if it's not summer, it's still sunny Utah.
There are no maintained trails in the area, so visitors hike drainages and ridgelines with care.
Driving directions
From Cedar City, drive 57 miles north on Highway 130 to Milford (a good place to top off the gas tank). From Milford, drive 32 miles west on Highway 21 to Wah Wah Pass. A mile-and-a-half west of the pass, a dirt road heads south into Corral Canyon. Alternatively, stay on Highway 21 an additional 1.5 miles for a longer dirt road that heads south; this road provides additional options for accessing the west side of the Central Wah Wah range, including Sewing Machine Pass.