The Smart Grid: How Energy Technology Is Evolving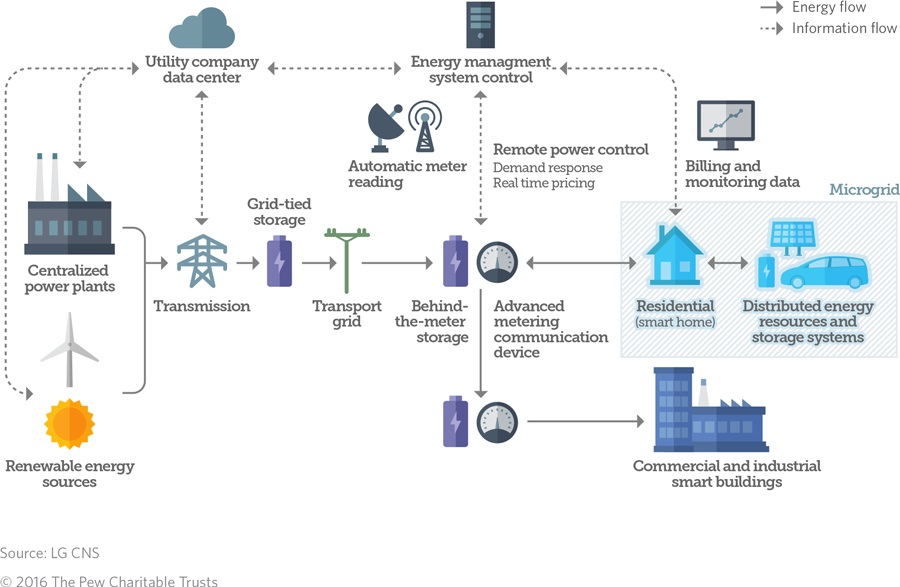 Energy smart technologies are products and services that increase the connection and dialogue between electricity producers and end users. They are the heart of a smart grid—a combination of parts plus a process for using information and communication technologies to integrate the components of each electric system—and are contributing to one of the first major foundational changes to the U.S. power system since its inception a century ago. The growth of this market presents a critical opportunity for generators and end users across a vast array of industries to develop new products and improve efficiency and resiliency in the evolving grid.
This issue brief, "Energy Smart Technologies in the Evolving Power System," examines the expanding market for energy smart technologies and the regulatory environment in which it operates. It also identifies opportunities for federal policymakers to support innovation that can create jobs, grow the U.S. economy, and enhance the nation's role as a global clean energy leader.