New York's Investment in Evidence-Based Policymaking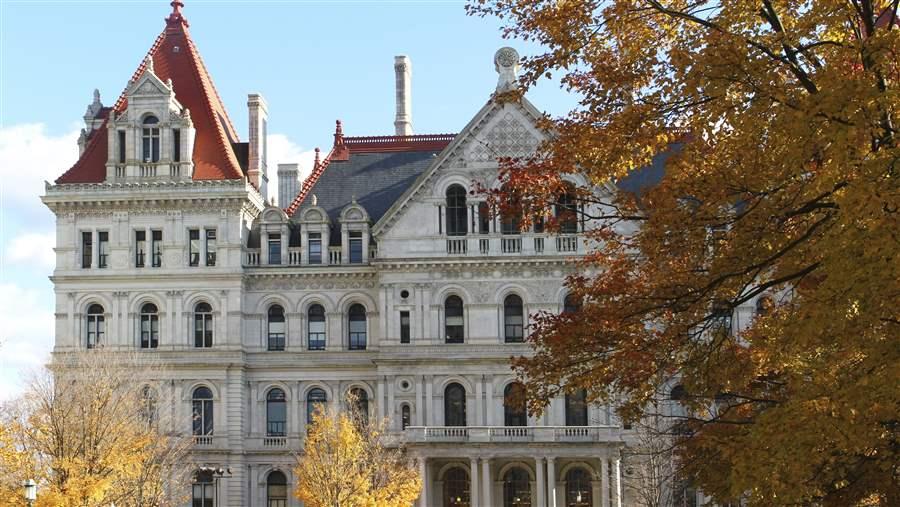 Getty Images
Overview
The Pew-MacArthur Results First Initiative can help states that are already committed to evidence-based policymaking take their work to the next level by integrating research and analysis into everyday decision-making.
In New York, the Results First approach has been used to inform program and budget decisions as well as to enhance the state's evidence-based alternatives to incarceration. Areas of focus include:
Investing in analysis by creating a robust, customized Results First benefit-cost model that helped leaders identify cost-effective, evidence-based interventions that can reduce criminal recidivism and generate government savings, with some interventions projected to return more than $4 for each dollar spent.
Investing in evidence by securing more than $60 million over three years targeted to effective evidence-based programs through new grant initiatives, including about $50 million in state general funds and $12 million in "Pay for Success" funding from the U.S. Department of Labor.
Investing in outcomes by requiring grant recipients to show that the programs are being implemented according to their original design—demonstrating fidelity—and that they are achieving expected outcomes.
Although a variety of factors account for New York's successful application of the Results First approach, leaders point to five key lessons learned that bolstered their efforts and will be important for other jurisdictions embarking on this work: the need for dedicated staff, careful timing, strategic focus, relationship building, and ongoing commitment.