Results First at the Local Level
Evidence-based policymaking in four California counties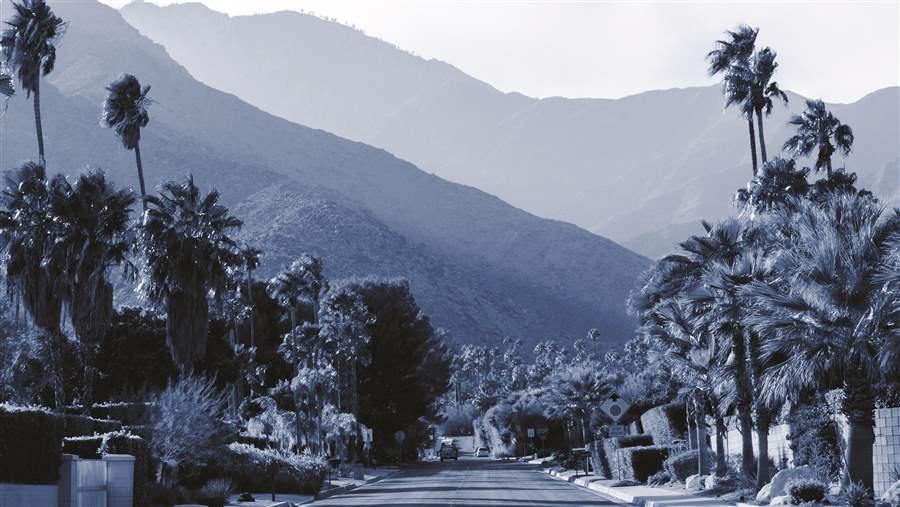 Stocksy
Since partnering with the Pew-MacArthur Results First Initiative in 2013, four California counties—Fresno, Kern, Santa Barbara, and Santa Cruz—have used evidence-based policymaking to meet the challenges of the state's landmark criminal justice reform effort, the Public Safety Realignment Act (commonly known as Realignment). The law, passed in 2011, has altered the landscape of the state's criminal justice system, transferring responsibility for more than 60,000 offenders to California's 58 counties and requiring county governments to develop facilities, policies, and programs to serve this population. Fresno, Kern, Santa Barbara, and Santa Cruz counties are using rigorous evidence to assess their current strategies and guide funding and policy decisions that will reduce recidivism, with assistance from Results First.
This report documents the progress of these four counties, which are on the cutting edge of a nationwide movement to make data-driven decisions. Over the past two years, each county has made advancements in addressing the challenges posed by Realignment by using the Results First approach to:
Direct resources toward cost-effective programs shown to work.
Inform the planning and development of new programs.
Restructure contracting and grant processes to prioritize evidence-based programs.
Ensure that programs are delivered with fidelity to practices most likely to produce results.
Download the full issue brief.
Results First: A Model for Cost-Effective Policy Choices
The Results First Initiative, a project of The Pew Charitable Trusts and the John D. and Catherine T. MacArthur Foundation, works with states and localities to develop the tools that policymakers need to identify and invest in effective programs that yield high returns on investment. Using innovative methods that can be customized, Results First partners learn to:
Create an inventory of currently funded programs.
Review which programs work.
Conduct benefit-cost analysis to compare programs' likely return on investment.
Use evidence to inform spending and policy decisions.
These efforts have helped leaders improve public outcomes, reduce costs, and increase accountability by ensuring that resources go to effective, cost-beneficial approaches.