Stony Brook University scientists say fisheries management should address loss of genetic diversity
New research by scientists in six bays of Long Island, New York, shows that winter flounder living in these bays are severely inbred, a factor that is not typically considered in marine fisheries management. In the study, published this month, the authors also determined that the effective number of breeders in each bay was less than 500 fish, suggesting that bay spawning populations are now relatively small. The Pew Charitable Trusts provided support for the study.
"While well documented to occur in freshwater fish, inbreeding in marine fish historically was not a serious concern because of their ability to move through larger areas to find mates and their much larger population sizes made it unlikely they would spawn with relatives," explains Shannon O'Leary, lead author and doctoral student at Stony Brook University. "Our research suggests that the possibility of inbreeding should be considered in the management of some commercially and recreationally overfished marine fish."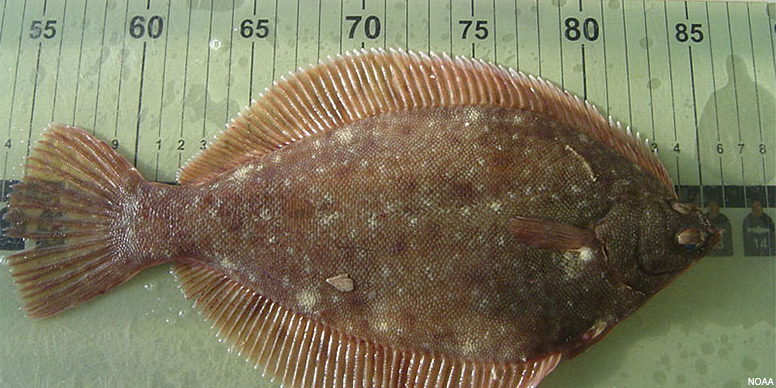 The winter flounder is a right-eyed flat fish, native to coastal waters of the north Atlantic and highly prized for its white meat.
The online journal PLoS ONE published the report, titled "Severe Inbreeding and Small Effective Number of Breeders in a Formerly Abundant Marine Fish." It is one of the first studies to indicate the occurrence of inbreeding in a marine fish. The scientists tested the genetic diversity of winter flounder by extracting DNA from the fins of 267 young fish caught over a period of several months in 2010 and 2011 and found that a high proportion of individuals were the product of spawning between related parents.
Inbreeding, however, was not considered typical for marine fish, which means that current fisheries management practices were developed without taking into account how it may impede the recovery of populations driven to very low levels.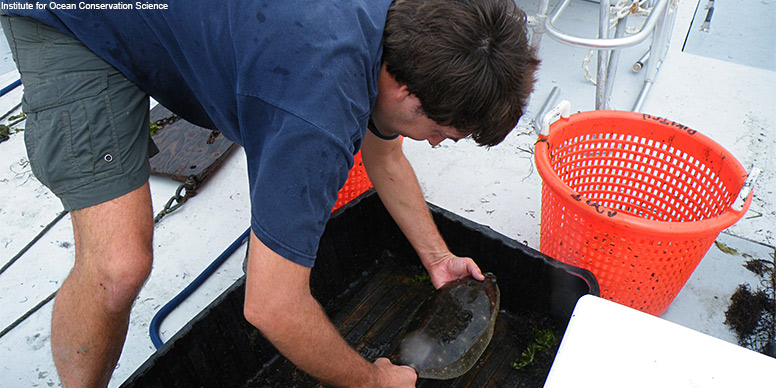 Dr. Demian Chapman conducting research on winter flounder off the coast of Long Island, New York.
"We are just beginning to realize that marine fish frequently exist as a series of smaller subpopulations as opposed to one large, well-mixed and widely distributed population," said Dr. Demian Chapman, leader of the research team, who is an assistant professor in the School of Marine and Atmospheric Science and assistant director for science at the Institute for Ocean Conservation Science at SBU. "The evidence of inbreeding we have found supports this new paradigm. The number of effective breeders in each bay is also alarmingly low and argues for strong fisheries management and habitat restoration initiatives to rebuild winter flounder populations in Long Island bays."
The study was conducted by scientists of Stony Brook University's Institute for Ocean Conservation Science and The Field Museum of Chicago. Support was provided by The Pew Charitable Trusts, Pritzker Foundation, Shinnecock Bay Restoration Program, the Laurie Landeau Foundation, the Simons Foundation, Saltonstall-Kennedy Grant Program, and a New York Department of State grant for field work in Hempstead Bays.
Read the complete study, Severe Inbreeding and Small Effective Number of Breeders in a Formerly Abundant Marine Fish, on the PLoS ONE website.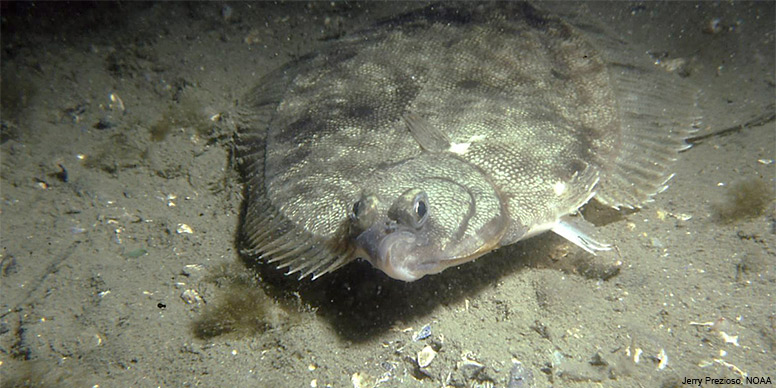 Inbreeding has been linked to lower survival and reproductive rates as well as weakened immune systems, which could directly contribute to the failure of fish populations to recover from overfishing.