Veterans Who Have Been Arrested or Incarcerated Are at Heightened Risk for Suicide
Health care that prioritizes screening and interventions could help save lives
Veterans Who Have Been Arrested or Incarcerated Are at Heightened Risk for Suicide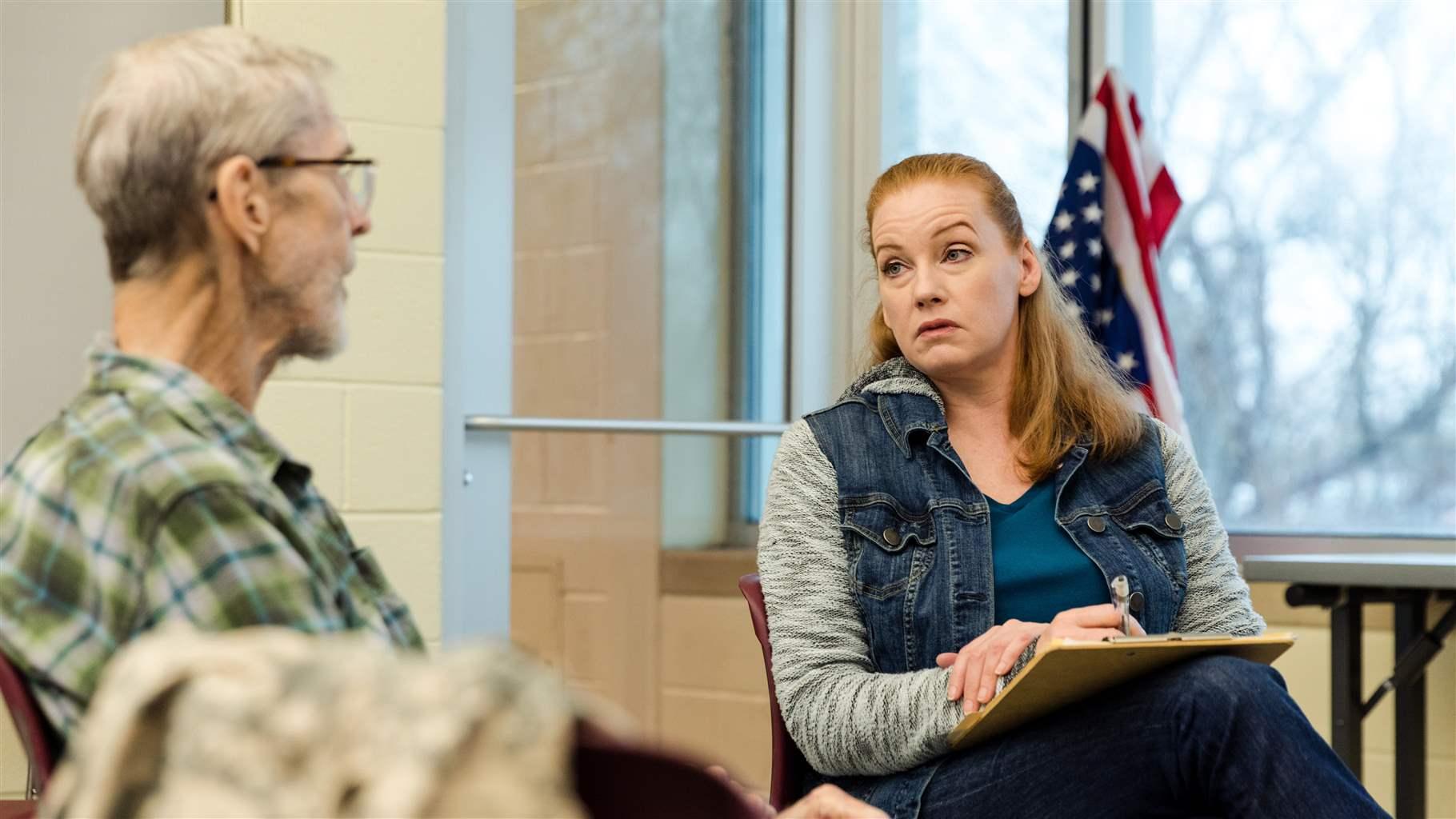 Veterans are one of the highest risk populations for suicide in the U.S. According to the Department of Veterans Affairs (VA), the suicide rate among veterans is almost 60% greater than it is for nonveterans. Veterans also have elevated rates of contact with the criminal justice system—which may range from arrest to sentencing to incarceration—and recent research suggests that this involvement can further exacerbate suicide risk.
Numerous factors contribute to the high suicide rate among veterans. Many veterans face a range of difficulties when returning home and reintegrating into civilian life. Military service can result in serious health conditions, including post-traumatic stress disorder (PTSD), depression, substance use disorders, and chronic pain. Further, veterans often experience other significant life stressors when returning home, such as unemployment and unstable housing.
Research suggests that these types of challenges make it more likely that veterans will become involved with the justice system. According to 2021 census data, veterans make up about 6.5% of the U.S. population, yet 31% of veterans have been arrested at some point in their lives compared with 18% of nonveterans. Data also shows that veterans account for nearly 8% of individuals incarcerated in state prisons and more than 5% of those in federal prisons. While the literature has not established a causal connection, it does indicate an association between justice system involvement and suicide, according to a recent report from the Council on Criminal Justice's Veterans Justice Commission. A study from 2021 found that these veterans were almost twice as likely to make a suicide attempt than veterans with no justice involvement.
Incarceration can interrupt health care
During incarceration, most veterans are disconnected from their VA-funded health care and instead receive care through correctional facilities. Such services may not be tailored to meet veterans' health needs, especially screening and treatment for mental health conditions and suicide risk. Veterans who have had contact with the justice system are a population with particular mental health needs. Research estimates that at least half of this population has a substance use disorder and/or mental health condition and are more likely to experience psychiatric diagnoses and symptoms, including substance use disorders, than their counterparts who are not involved with the justice system.
"Contact with the criminal justice system can disrupt health care, cause financial stress, and create multiple other hardships for veterans," said Veterans Justice Commission Director Jim Seward. "But there's an opportunity here, too. If we can identify and screen justice-involved veterans for PTSD and other conditions that increase their risk of suicide and criminal behavior, we can connect them with services to reduce those risks."
Even when health care eligibility is restored after incarceration, access to services may still be limited once veterans are back in civilian life. Despite the high percentage of veterans—both those with justice involvement and without—experiencing poor mental health and suicidal thoughts, behaviors, and attempts, this population often encounters systemic barriers to accessing critical health care, including the limited availability of providers, long wait times, and financial difficulties. For veterans reentering civilian life, lack of health care could be harmful, as research shows that this can be a time of elevated risk for suicide.
Prioritizing screening and intervention
The VA has declared suicide prevention to be its top clinical priority and in 2018 published a broad vision for a 10-year public health strategy with goals to develop, implement, and monitor programs that prevent suicide and suicide attempts and increase access to care. In 2020, the VA recommended that specific services, programs, and practices be implemented—including the use of universal suicide risk screening and follow-up assessment when indicated—in all clinical settings that are part of the Veterans Health Administration (VHA).
Universal screening has proven to be an effective suicide prevention practice in non-VHA settings, because it can help clinicians identify more patients experiencing suicidality—a broad set of signs of suicide risk—regardless of the type of care they are seeking. Research assessing the VHA's new universal screening policy also showed that it helped increase screening and assessment rates and identify more patients at risk, including those who may not have been receiving mental health treatment.
Studies on universal screening protocols show that to prevent suicides and suicide attempts, it is critical that individuals who screen positive also receive the appropriate intervention and care. A study looking at non-VHA emergency departments found that universal screening followed by evidence-based interventions, such as safety planning before being discharged from the hospital and follow-up calls after returning home, reduced total suicide attempts by 30% that year.
"Too many veterans are disconnected from treatment specifically designed to support them, and this can be especially true for justice-involved veterans," Seward said. "Greater coordination between criminal justice agencies, the VHA, and the nation's veterans service organizations can help bridge that gap, reducing the odds that former service members will harm themselves—and their communities."
Allison Corr works on The Pew Charitable Trusts' suicide risk reduction project.
If you or someone you know needs help, please call or text the Suicide and Crisis Lifeline at 988 or visit 988lifeline.org and click on the chat button.